I had a post like this all set to go and then I got busy and decided not to post it. But Kate shared her Top 10 Most Memorable Posts that she read in 2014 (I was shocked to be on this list!) and I realized that it was important for me to revisit this post and share with you some of my favorite readings from this year.

One of the greatest gifts of being a blogger is connecting with other writers and being inspired by their words. It is a JOY to share some of my favorite posts and books from others (in no particular order). I could go on and on sharing posts from many blogging friends but I had to narrow it down and these 10 came to mind. Take a few minutes to read each one, you will be glad you did!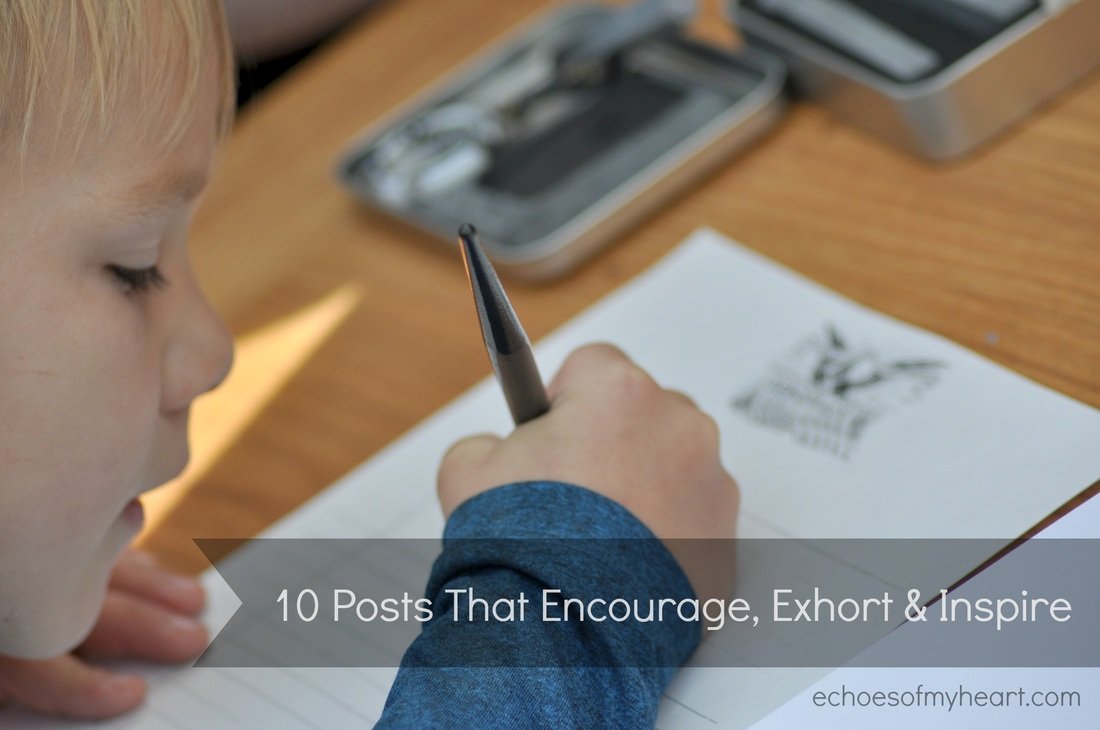 1. How Can We Know Hope?
By Karen Brown
My husband and I loved this advent post that reflected on the lives of Zechariah and Elizabeth and challenged us to meet with God in the dark and quiet seasons of life. "God just might be using your dark, hurting places to quiet you… so you can hear."

2. Freedom
By Karen Brown
This 4th of July post echoed many similar thoughts that I was having at this time. Karen clearly exhorts us to find true freedom under the loving leadership of our Lord. "We are wise after a coming of age when we find out that the absence of authority isn't freedom at all."

Karen Brown has one of my favorite blog titles, Stooping For Manna. Karen is a huge encourager to me and her kind words often keep me going when I wonder if my words are making a difference. Karen guest posted for the Open Hearts series as well.

3. For The Woman Living Like It's All Up To You
By Meredith Bernard
This title rings true in my try-hard heart. Meredith shares about the struggle between works and receiving the gift of His grace. She talks about living in the messy moments and in turn really living.

"When we remember that we are saved by grace and not by any amount of work or the ability to do something well, there is freedom to slow down."

If you have been around here for any length of time than you know that Meredith Bernard is one of my dear blogging friends. Meredith writes poetically, takes stunning photos, and inspires me to be a better writer through her reflections. Meredith guest posted for the Psalms Series and Open Hearts series.

4. When You Worry You're Not Enough
By Holley Gerth


The "not enough" issue is something that I battle continually. Holley's loving words spoke right to the heart of this striving woman. "Like most women, I relentlessly push myself to be and do more. Deep inside, I also live with the lie that says I am not enough."

Holley Gerth seems to know just what your heart needs to hear. Head on over to her blog for warm encouragement that will propel you to keep going and not give up. Her book You're Made for a God-Sized Dream was one of the most-loved books I read in 2014.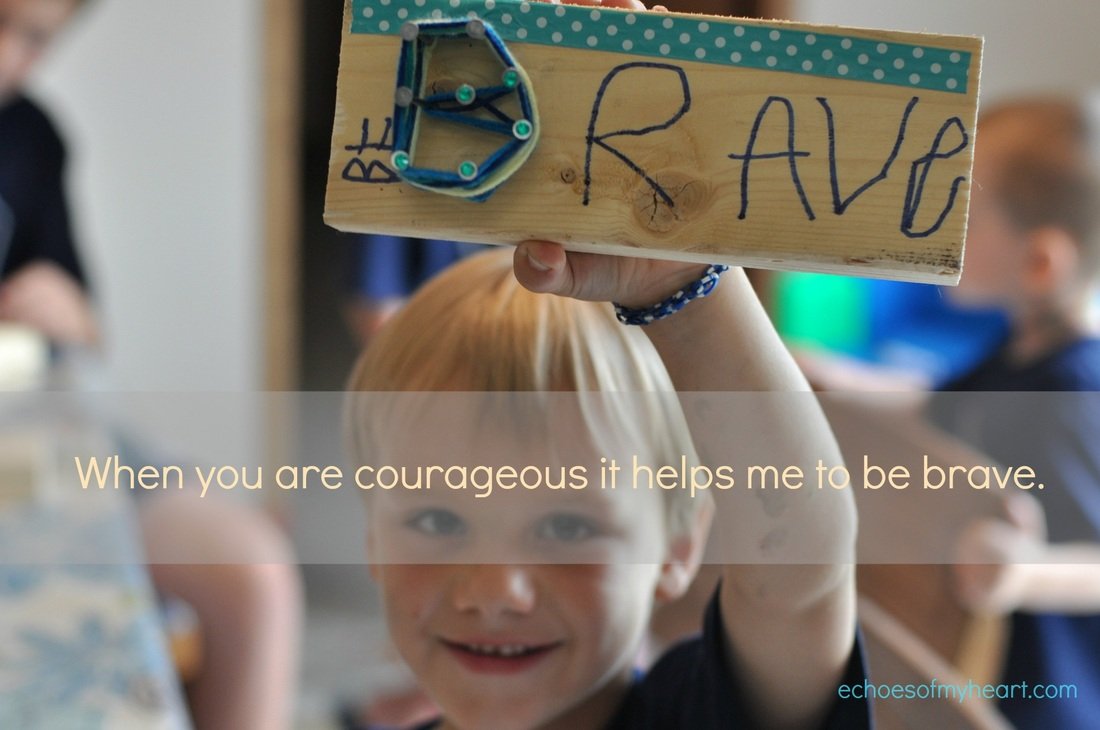 5. 10 Things To Do Differently *Before* You Lose Your Temper
By Lisa-Jo Baker
This post speaks to an issue I continually wrestle with. Lisa-Jo candidly offers practical advice on keeping your cool from someone who has been there. She speaks hope to the reality of this parenting issue that many people don't talk about. This post helped me admit my problem and take steps to improve in this area.

Lisa-Jo Baker writes grace-words to the weary mama. Her writing style is music to my ears and her reflections are transparent, freeing and helpful. Her book Surprised by Motherhood was another one of my favorite reads from this year.

6. A New Heritage
By Gina Detweiler
This is a guest post from the Open Hearts series about the issue of control and how it can creep into our everyday life and cripple us from living in the freedom the Christ died to give us.
"What if they saw my messy house and realized that inside it was one messed up girl who held the reigns so tightly out of fear, she had finger nail imprints on her palms?"

I met Gina Detweiler at the She Speaks Conference. We laughed nervously and then excitedly as we realized we were both writing books about control. It was a gift to connect with Gina. She wrote a series about control, End of the Line, for her 31 Days series.

7. The Day She Unfollowed Me
By Jennifer Kostick
This post has stuck with me and helped me to be more sensitive to others. I could relate to the feelings that Jennifer shared in this vulnerable post and it continues to guide decisions that I make on social media.

"Your value is NOT determined by the number of friends you have on Facebook. The number of twitter followers you have, or who personally follows you, does NOT define your worth."
Jennifer Kostick is a lovely soul with a tender heart. She guest posted for the
Psalms Series and wrote the book Nothing To Hold But Hope. It has been a special blessing to give her book to friends who share a similar story to Jennifer and her struggle with infertility, miscarriage and stillbirth.
8. Maybe You've Done This Too
By Emily Freeman


Do you ever shut up your words because you fear your thoughts have already been penned by someone else? Do you shy away from offering because you don't want to seem like a copycat? This post from Emily gave me courage to keep speaking even when my words sound repetitive. "I don't have to be afraid to join the chorus of truth ringing out from the mouths of others. I can say what they're saying, but I can do it as me. So can you."

It was a pleasure to meet Emily Freeman at She Speaks. She graciously signed my copy of Grace For The Good Girl minutes before speaking to us about turning a blog into a book deal. Emily is a great writer and thinker and strikes me as someone who stay true to who she is.

9. How I Stopped Yelling At My Kids & How It's Changed Our Home
By Crystal Paine
Like Lisa-Jo's post, this post offers practical tips for dealing with a short-fused mama and the kids that sometime get under your skin. I have often remembered Crystal's example of moving closer to the child you are upset with, not away from them.

"Every time I was tempted to lash out at a child I would, instead, find a very practical way to love that child."

Crystal Paine is Money Saving Mom. She hosts a popular blog and is a sweet spirit who takes time to encourage others amidst her busy schedule. Crystal shares many deals, sales and freebies but my favorite posts are when she pulls back the curtain on the heart of their home and shares tips for improving from within.

10. Put On That Swimsuit
By Jessica Turner


I needed this post and I bet you do too. Jessica wore a swimsuit on the internet to give us courage to enjoy our kids this summer. I took her challenge and did the same (and my picture showed up on her blog…talk about taking brave to a whole new level). This is an important post that every mama, every women, needs to read. "I refuse to miss my children's high-pitched, pool-induced giggles because of my insecurities. I refuse to let other women's judging eyes at the pool prevent me from exposing their eyes to the wonder the sun glittering on the water. I refuse to let my self-image influence my children's. I refuse to sacrifice memories with my children because of a soft tummy."

Jessica Turner is The Mom Creative. She is a busy wife, mom, employee and blogger.
I enjoy ordering many free cards through Jessica's deal sharing.

I am honored to be on Jessica's launch team for her new book The Fringe Hours (which releases on February 17th 2015).