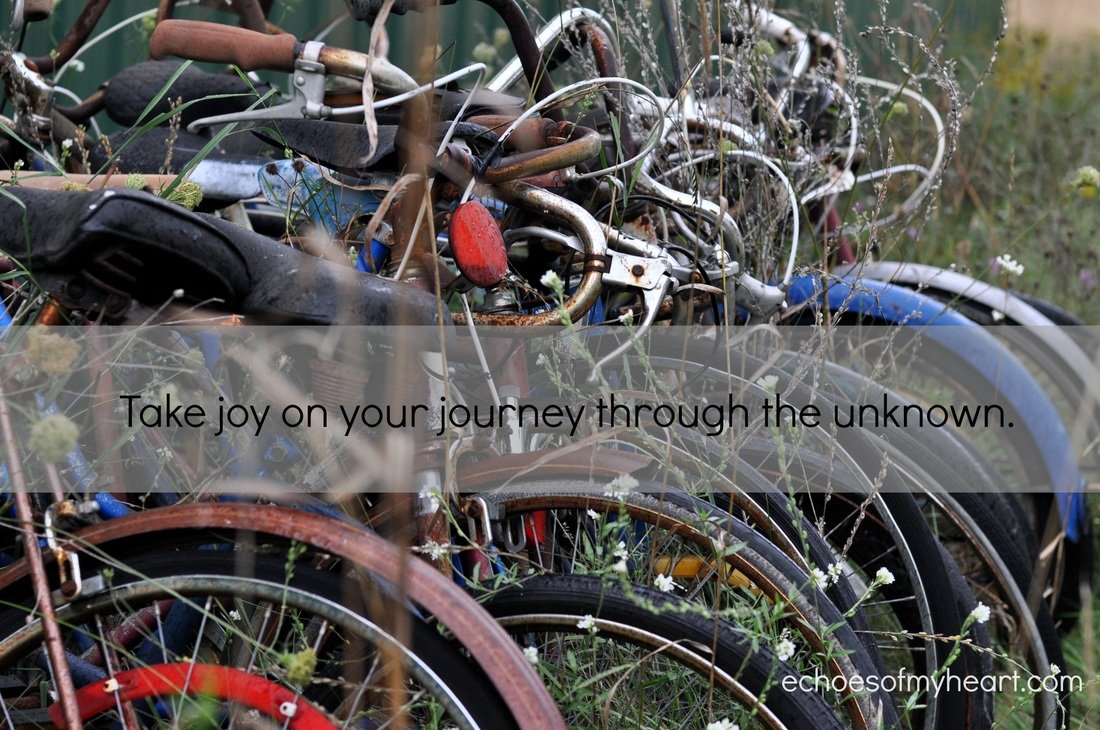 My husband asked me to join him on a road bike tour this year. 5 days. 270ish miles. From Lansing to Mackinac.

Surprisingly I said yes…with two conditions.

1. We would ride a tandem bike.
2. We would not have to share a tent with anyone else.

He agreed.

My biggest fear (besides having to shower in the community bathrooms with the other female bikers) was riding in a rain storm.

My husband loves the rain. I have a like/hate relationship with it. My inner child longs to not care about a little rain but laugh, splash and sing in the puddles. My tightly wound self likes to be put together (on the inside and the outside) and not be wet and miserable. I like to plan, prepare and know what is coming. I like to calculate my reactions so I do not cause a scene.

You see where this is going right?

It rained a lot. No, it poured. One day as we peddled down a pot-hole laced back road we were pelted with rain. A downpour soaked our biker shorts, our foam seats and our helmets. I could not avoid the less-than-ideal circumstances. I could not stop the sheets of water that obstructed our view.

My biggest fear surrounding the bike tour was happening right on top of my head and soaking my socks in the process. I was annoyed for a few minutes and then my husband and I started laughing. What else could we do?

If we slowed down it would take longer to get to the campsite. If we stopped we would get cold.

We could not change our circumstances. We could complain and add misery to an already stinky and slippery situation or we could laugh and embrace the unexpected situation that we found ourselves in.

We did not have tire guards for our bike and so we got splattered with mud too.

Amidst the awful we found joy in the mud and laughed in the rain. We kept going over the bumps and plowed through puddles and eventually we made it to the other side.

If I could have had my way with the weather then I would have missed out on the messy moments than gave way to marvelous memories.

My One Word for 2014 was Joy (stay tuned for the 2015 One Word reveal tomorrow).

I have to admit I did not did a very good job remembering that this was my word for the year.

There were difficult aspects of 2014:
-Walking through hard times with loved ones
-Attending funerals for a friend's mother and another friend's husband
-Realizing that I have workaholic tendencies when it comes to being creative.
-Recognizing just how tightly wound I am
-Saying goodbye to the dreams of developing a camp on the land we live on
-Ebola, ISIS, our friends' adopted children stuck overseas

There were delightful aspects of 2014:
-Taking the next steps with writing
-Meeting some great online friends
-A long family vacation down south
-Surprise monetary gifts at just the right time
-Growing closer together as a family

-Riding for 5 days on a tandem bicycle with my hubby
Joy.

A word, an idea, that is often closely connected to our circumstances.

But, as Christians, we know that joy is found in Jesus. It is lasting. It is our strength. It is present, deep down, regardless of the madness swirling around.

Joy is rooted in the real hope that we have as sons and daughter of God.

We belong.
We are forgiven.
Our life has purpose.
Jesus will come again for us.
We will be made new.
All will be made right.

When the mud splatters and the rain pours may we not forget that joy can be found anyway. Not an every-thing-is-sunshine-and-daffodils Pollyanna sentiment, but real lasting joy that bubbles up from within. This joy originates from His truth, His salvation, His promises, His love.

Joy is a choice. It can be present in the midst of sorrow. It can carry us through the horrific. It can fill our hearts even when they are heavy-laden and hurting.

My word for 2014 was joy and I learned that it can be found in the mud.