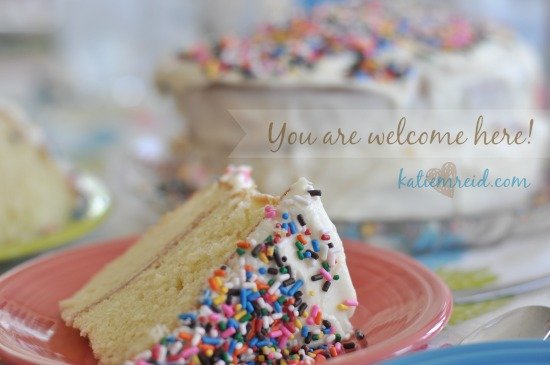 My husband and I have been house hunting for almost six months. Thankfully creating a new home online has been a much simpler and quicker process.
Welcome to my new and improved website!
I started blogging regularly in 2011 at Deep Breaths. Last year I got even more serious about writing and launched the Echoes of My Heart website. I had several writing spaces floating out there in cyberspace and it was time to merge them together, thus this new site.
I revisited my first words from 2011 and smiled to see that they still reflect who I am today:
Thank You God:

For saving me from my sin
For blessing me with a wonderful husband and children
For Your patience with my strong-will and control issues.
Many of you know me as the Tightly Wound Woman—that won't be changing anytime soon—and you will still find many posts about control and letting go here. But, instead of just encouraging you through writing, I am also sharing my songs, messages and photos with you, in one place. As you explore this new home it is my prayer that you unwind in His Presence and draw nearer to Jesus.
Two talented and lovely ladies have worked hard behind-the-scenes to make this site a beautiful reality. Through Mandy's tech savviness with code and Traci's accommodating attitude with design, this Dream Team worked some website magic. I highly recommend this dynamic duo.
Meet Mandy: Lover of words, code, Starbucks, and Jesus. Offering WordPress development, website maintenance, social media assistance, and other virtual assistant services.
The girl behind the screen.
Mandy is a Jesus lover, a penny pincher, a computer geek, and a Pinterest wanna-be. Mom to three very busy children, she is always on the go, juggling life, lessons, and love in every moment. Mandy has learned life doesn't always go the way we plan, but it is always in His hands. So for today… she is just a southern girl reveling in God's grace and amazing provision.
Meet Traci: A talented graphic designer with an accommodating and kind spirit. A wife and mother of three, who holds on to hope as an anchor, while encouraging others to see Christ.
The girl behind the design.
Traci is a curly-headed dreamer. She loves coffee, chocolate and chips but attempts to eat primarily Paleo. She loves a good romantic comedy and cries reading sappy Hallmark cards in Target. Traci is part of the proud left hand club. In high school she hid behind science, math and computer classes to avoid any part of reading, writing or speaking. The irony of it? God is weaving it all together for His plan and purpose for her life today.
Meet Katie: Maybe you're new here and you don't yet know me. Head on over to the About Page and also visit Why I Write on the dropdown menu.
In honor of launch week I will be posting everyday, today through Friday—introducing you to various aspects of this site—and there will also be exciting giveaways. So come back each day to enter them all.
Today I am highlighting my Singing Page. Head on over and take a listen to my album, Echoes of My Heart. Sample my music and poetry over there.
Here's a little treasure hunt for you: Try and find the track where my whole family sings together.
Hint: Here are a few of the lyrics from the song.
I will choose to trust You now. I declare that You are good. You are holy and You are true. We rest in Your ways.
Katie M. Reid Launch Giveaway (Echoes of My Heart Album)


P.S. Today my sweet writing friend Jennifer is hosting my words over at her site. Head on over for an extra special gift for all who read my post there.