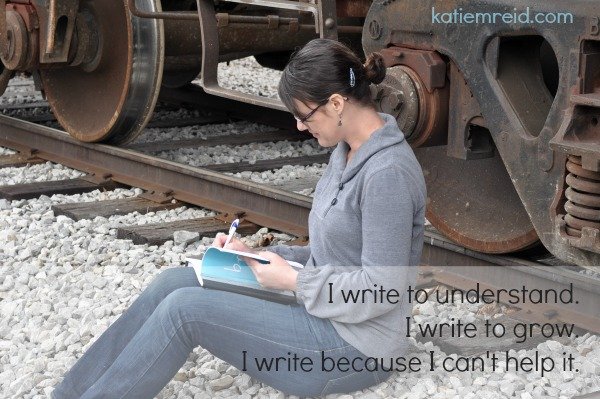 Welcome Back to Launch Week here at katiemreid.com!
If you weren't here yesterday, be sure to head on over to the Welcome Post and enter the Echoes of My Heart album giveaway.
Today, I am featuring some of my favorite places on the web. It is a joy to write for these places too.
1. I'm a contributing writer for God-sized Dreams (GSD).
Holley Gerth wrote a book entitled, You're Made for a God-sized Dream. Checkout my book review of it here under my Resources tab. It is one of my favorite books, because Holley gives such practical advice for us dreamer types. What a relief to be understood and encouraged to be ourselves as we follow the unique path that God has for us.
Out of this book a site was born to help encourage and inspire you on your journey. Head on over to God-sized Dreams for on-going support as you take the next step that God has put in front of you.
My favorite post I've written over there is entitled, A Blaze of Glory.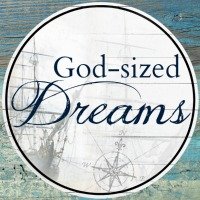 2. I'm a regular contributor for Kelly Balarie's Purposeful Faith blog.
Kelly is a cheerleader of the faith and hosts the weekly #RaRaLinkup at her place. If you aren't already linking-up with with her on Tuesdays please do so. We'd love to have you join us as we raise our voices together for His fame.
I recently joined Kelly's crew as a monthly writer. You can find my first post here, Are You Starstruck or Awestruck?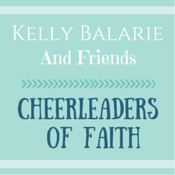 3. I've guest posted over at (in)courage.
Looking for a community of love and encouragement? Head on over to (in)courage for daily doses of inspiration, fun and friendship.
It is easy to compare ourselves to others and forget that our simple moments are making an extraordinary impact over time. Do you need a reminder that you ordinary story is pretty incredible after all? Head on over and read The Power of An Ordinary Story.
4. I also guest post for some of my blogging friends.
It is a joy to guest post for many others as well. Click on the Writing page on this site to discover more articles that I have written. I'd love to hear which one is your favorite article and why it resonated with you.
As you know by now, I love to write. So today I am giving away a journal, notecards and some tea (a few of my favorite things) to celebrate the joy that is found in words.
Katie M. Reid Launch Giveaway (Word Weaver)

P.S. One of my favorite guest posts is found over here on Wendy Speake's lovely website. This Friday concludes a 40 Day No Sugar Fast that many of us have been on and this post contains reflections from this refining process. If you haven't already, head on over to read When An Angry Woman Meets A Kind God.
P.P.S Joining Kelly for the #RaRaLinkup and Holly for #Testimony Tuesday. Come on over and join the fun!