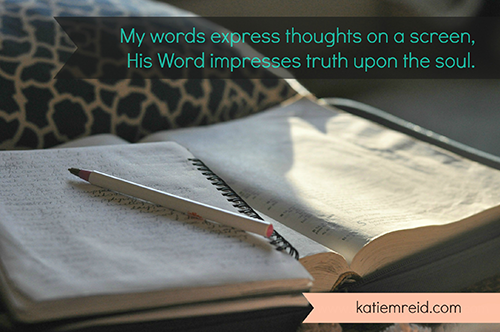 Last week was all sorts of fun as we celebrated the launch of this new site. Thank you for showing up to the party, it wouldn't have been the same without you.
After throwing a big bash you're usually left feeling contented yet tired. You slowly clean up after the guests, washing dishes and tidying up, reliving the highlights of the event.
But, after you recover from hosting, you might ask, "What now? What should I do now that we've done all that?"
I think the answer is simple yet hard at the same time. You go back to the basics—back to the main thing.
You are different than before but you still need to return to that which grounds you. Flying in the clouds is fun for a season but planting your feet on solid ground steadies you and helps you focus again.
So let's go back to the Bible, back to the basics, to the place where we grow deeper more than wider.
Summer is quickly approaching and it can be easy to check-out spiritually. Let's be intentional about getting into the Word and starting this season off right.
My friend Wendy and a slew of other women just finished a 40 Day No Sugar Fast. It was hard and wonderful heart-work. So, now what? What do you do after you've said "no" to refined sugar and "yes" to being refined by His Sweet Presence? Wendy has invited us all to join her on reading through the bible starting on Monday, June 1st.
Wendy Speake is a Christian by grace, an actress by trade and a writer for the sheer delight of it. She is a devoted wife, intentional mother to three boys, a gracious hostess and a compassionate friend. Join Wendy as she reads through the Bible, you'll be glad you did.
This time last year I hosted the Psalms Series, 36 days of devotional style guest posts that walk you through a Psalm a day. If you haven't yet gone through this series, or want to go through it again, head on over here and get started.
You can find the Psalms Series under the Resources tab on this site. Start today and end on July 5th or go at your own pace.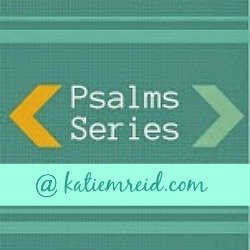 Or maybe you just need an easy tool to help you study the bible in a deeper way? Head on over to try a simple exercise as you Dig Into God's Word.
Looking for a bible study in your area? I highly recommend joining a Precept Upon Precept class. Click here to find a group near you.
After a big rush it is easy to coast in our faith. Let's be mindful of the enemy's schemes—he'd like nothing better than for us to checkout and avoid God's Word.
Whether you join a bible study, start reading-through the Bible, read a Psalm a day or try your hand at studying God's Word inductively, let's commit to getting more grounded in His Truth and asking for His help in applying what we learn.
I've been neglecting His Word and I am ready to get back to His life-giving, powerful, best-seller of all time book; the B-I-B-L-E. There is no other book like it. Let's feast upon it.
What is your favorite way to study God's Word?
Seek the LORD while He may be found;

call on Him while He is near."

P.S. Linking up with Kelly for the #RaRaLinkup and Holly for #Testimony Tuesday. Join us!
P.P.S In case you missed it I announced the winners from the Launch Week giveaways over on Facebook. If you did not win, head on over here to access your free gift.