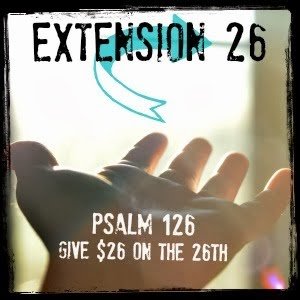 Is Father's Day a celebration at your house? Do you honor the Dad of your childhood and the Dad of your children? Or is it a hard day for you because of wounds, distance or loss?
Last year I wrote To A Father I Do Not Know.
Father's Day is a joyful occasion in our home but there is a loss we honor as well. As our youngest grows I wonder if he will feel a void, particularly on this day.
He has a father he does not know. He has a father who does not know about him.
But, he also has an incredible father who loves him completely, unconditionally, and thoroughly. I love to watch my husband and Strong One interact; they have a special, irreplaceable bond.
Remember my blogging friend, Jennifer Mullen of coffewithjen.com? Well about a month ago she shared an adorable video with me (made by her brother-in-law and family to help bring another child home). I was immediately captivated by their darling kids who were adopted as well.
It is a joy to feature the Mullen Family for our June edition of Extension 26. Read more about their adventure to adopt another child here.
Be sure to watch all the kids' videos. You will smile, laugh and probably cry as their simple, yet profound, messages of hope uplift you.
DaySpring partnered with the Mullen family to create this special Father's Day video:
Aren't they precious?!
In honor of Father's Day, join DaySpring and our family in bringing hope to the fatherless.
There are 4 easy ways that you can help with the Mullen Family adoption:
Head on over to DaySpring and use code LUCA20. You will get 20% off your purchase (this week only) and a portion of each sale will go towards Luca's adoption fund. Just in time for Father's Day. Win, win!
Visit the Mullen Family You Caring page and donate any amount towards Luca's adoption costs.
Share the Fatherless to Fatherfull video on your social media channels and help get the word out.
Pray for this family and Luca and that God would provide all that is needed for this family.
We hope you have a Happy Father's Day!

P.S. Looking to adopt? Check out this helpful resource, How to Adopt, via Show Hope.
P.P.S. Linking up with Kristin for Three Word Wednesday and Holley for Coffee for Your Heart. Let's pour out hope today in tangible ways!