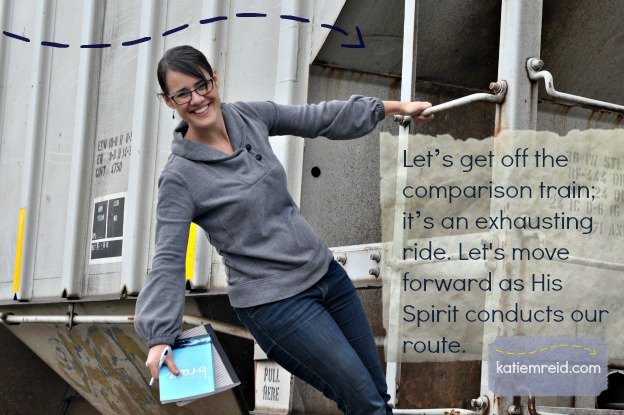 Have you ever tried on a dress that was just not your style—ill-fitted for the shape God gave you?
I have been "blessed" with a pear shape figure, smaller on top and curvy on bottom; literally. Straight, fitted dresses are a death sentence for my body type. I need extra material down south to cover the bulk.
Last week I tried to wear a style that was not flattering on me. No, it wasn't a dress style, it was a writing style. I tried to pull on a style that looked good on others, but it wasn't a good fit for how He's made me.
I was trying to wear something shiny to gain attention and maximize impact.
It didn't lay nicely and it felt uncomfortable.
I was conflicted. I was trying hard for it to fit, but it just wouldn't. It did not complement how I was made, much to my dismay.
But here's the thing, God made each of us a certain way, completely on purpose.
While we might be irritated with the largeness or smallness of our mold, He was intentional when He spun us on the Potter's Wheel.
So, after much tugging, I laid down the ill-fitting, yet lovely garment and put on my comfy t-shirt. The one that says, "Your Yes Matters!"
And I breathed, deep.
I felt at peace, at ease, and I didn't look so bad either.
Sometimes I need a pep talk, to remind me of who I am and that what I have to offer is important. Maybe you do too?
Sometimes, okay often, I need to be reminded of truth and hear that I am loved and appreciated. You too?
Well, you've come to the right place.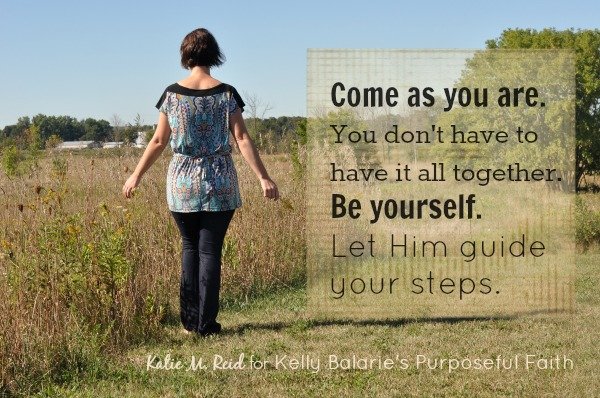 You are welcome here.
Yes, I'm talking to you.
You are not ignored, overlooked or forgotten by the One who wove you together. You have a place here. You have a voice to encourage, a heart to pray and kindness to share. You don't have to be anyone else but you. Your life's story is uniquely yours, entrusted to you by God.
Are you walking down the path that He has set before you or are you trying to hop on over to another path—because it looks prettier, wider and easier?
Do you see others doing "big things" and want to do the same? Do you think, If I try and do what they have done, or are doing, then I will find success.
When we sidestep the path ahead we do ourselves and others a disservice.
As we walk forward, taking the next step, may I remind you that you are welcome here.
You don't have to have it all together—none of us do.
You have permission to be yourself. Don't be a chameleon who changes what they look like based on the environment they are in.
Be you, be true.
You are created by God for such a time as this. You are one-of-a-kind-wonderful and we want to get to know YOU, not someone who is trying to be somebody they are not.
What is the next step that you feel God is asking you to take? Share it in the comments and let's uplift one another as we walk forward.
Maybe you don't know what the next step is and that is more than okay. It's more about an abiding relationship with Jesus and being on a journey with Him vs. racing towards a desired destination. Oh, how often I forget this.
And can I tell you, I think that outfit looks good on you. 😉

P.S. Join us on the Cheerleaders for Christ #RaRa Facebook Page and be uplifted as we support one another during the week.
Loading InLinkz ...