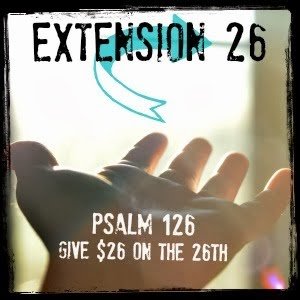 It's time to showcase December's Extension 26 recipient.
It is a joy to share this wonderful company with you, Fashion and Compassion. I am honored to be an affiliate with F&C as they connect caring consumers with oppressed women artisans in Charlotte, NC,  and abroad to bring dignity through economic empowerment.
Fashion & Compassion is different from other fair trade organizations, because they have a very intentional approach to supporting the women in their projects. Not only do they provide employment and financial opportunities for these women, but they also support them spiritually, emotionally and physically, through Bible studies, literacy training, routine medical exams, etc.
F&C also takes the time to educate consumers on the many injustices women around the world face, as well as donate all net proceeds to their non-profit partners associated with each project. A list of partners can be found here.
Here is some information about the projects that F&C supports:
Peace (Rwanda)
In Rwanda, basket weaving is a tradition that has been handed down for generations. The women who make the Rwandan Peace Baskets are survivors of the 1994 Rwandan Genocide and represent both tribes that killed each other when 1 million people were killed in only 100 days.
Dignity (Uganda)
The women in this program were displaced due to the Lord's Resistance Army (LRA) and a war that raged on for over 20 years. After fleeing for their lives from Northern Uganda, the women ended up in Acholi Quarters, a slum in the capital city of Kampala.
The jewelry project has brought these women hope and financial security.  They are able to work in a safe environment, earn a better income, fellowship with their coworkers and send their children to school. In addition to mentoring and programs facilitated by ALARM (African Leadership & Reconciliation Ministries), F&C is training the women in micro-business so they can start their own businesses within the community.
Community (Mexico and Honduras)
This Collection features beautiful metal jewelry, made in the deep heart of Mexico, and sturdy leather items that are handcrafted in workshops in Honduras. These projects address immigration at a grassroots level by providing local work to keeps families together and strengthen the local community (Mexico), as well as support vocational and educational training (Honduras).
Blessed Sterling Silver Necklace $48
Hope (Ecuador)
The young women who work in the artisan group in Ecuador have either escaped or been rescued from brothels.
Because of the sensitivity surrounding their circumstances, we can only share limited information about the artisans. However, it's important to know that many of the women in this project are young mothers and receive physical, emotional and spiritual support, as well as financial support, from the proceeds of the sales from this Collection.
Freedom (USA; Charlotte, NC)
Through their work in Charlotte, F&C serves women who are striving to leave a lifestyle of exploitation or abuse, get back on their feet after living in a homeless shelter and recover from life long addictions.
F&C has the privilege of providing these women with the opportunity to develop life skills and a confidence that will safeguard them from the insidious predators of poverty.
This video highlights F & C's project in North Carolina (Freedom Collection): https://vimeo.com/90261033 and this one highlights their project in Uganda (Dignity Collection): https://vimeo.com/70754054
When the beads sell, life becomes simple. I am able to provide for my family and their life changes. We are happy and have all that we need to live."

– Christine, Dignity Artisan (Uganda)

To see all of the artisans have work, they really have become more fulfilled and whole. There is so much potential here in Mexico, if only given the opportunity."

– Laura, Community Artisan (Mexico)
Consider purchasing from Fashion & Compassion's shop for Christmas gifts. If you order this week you will still be able to get your items in plenty of time.
F & C has graciously provided a giveaway for you!
This "Loved" bangle bracelet could be yours if you are the winner.
Enter the Giveaway!*
Loved Dangle Bangle from Fashion & Compassion


*This contest is open to U.S. residents and runs today-Saturday, Dec. 12th, at 11pm. The winner will be announced on Monday, December 14th at 1:30 EST on Periscope (Follow @Katie_M_Reid on Periscope).
**This post contains affiliate links.