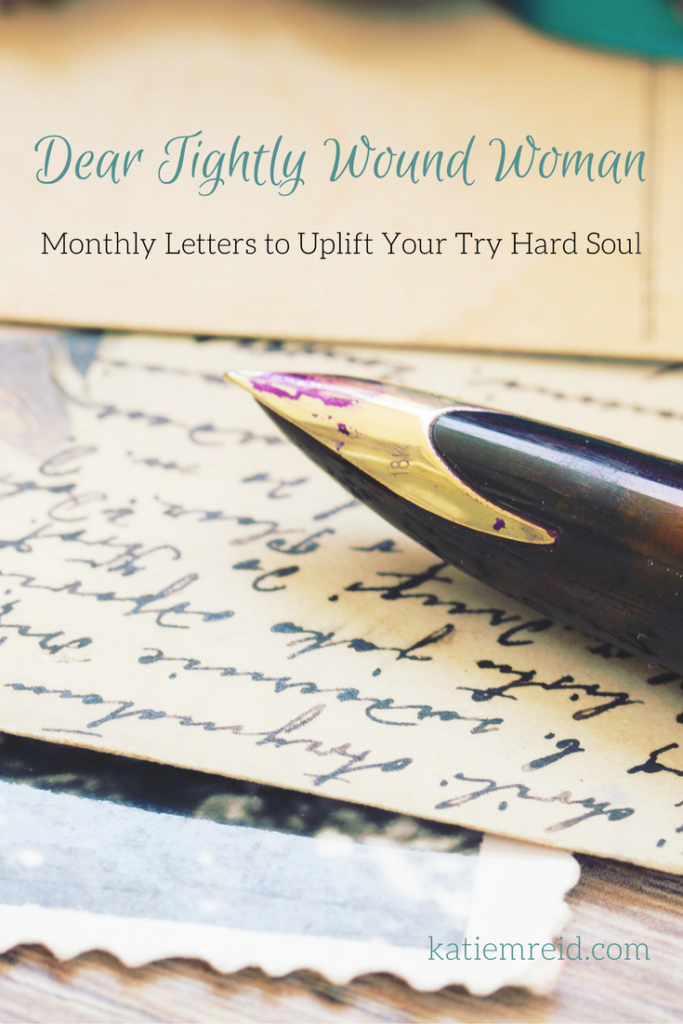 It's that time of the month. 🙂
Time to breathe deep and let the tension release from your shoulders. Time to sit down, put your feet up, and unwind as you read this month's letter to the Tightly Wound Woman.
Dear Tightly Wound Woman:
It is tempting to morph into who you think they want you to be. It seems easier to blend in than confront the opposition. It feels safer to remain hidden than risk making a fool of yourself.
But my daughter, there is only one you and I have special assignments prepared for you.
You look to find assurance from those you love. But often you forget that I love you most of all. Rest…assured of My unconditional love for you.
I don't get bored by your updates. I don't ignore your concerns. I don't throw My hands up when you mess up—I already threw My hands wide open upon the cross, as nails were driven in, to drive home this message:
I died for Your sins because I love you.
I rose again to restore you—whole and complete.
I made a way through the chasm to reunite you with Your Daddy.
You are clothed in righteousness because of My sacrifice.
Click To Tweet
Your security is settled. In Me, through Me, with Me, is the Way you should walk. No more wondering which way to go. I am the Way…follow My loving lead, My Bride.
Abundant life is found with Me. I am not stingy. I am not too busy for you. I enjoy you. You are not annoying Me. I like to hear about your day, your hurts, your thoughts, your concerns.
The winds change, the seasons shift, yet I remain—Faithful and True.
You can count on Me to uphold you. It's not up to you to make everything turn out right. I have righted the wrongs. I have set the course for the planets. I have numbered each day, every hair, and counted your tears.
I am intimately acquainted with all your ways.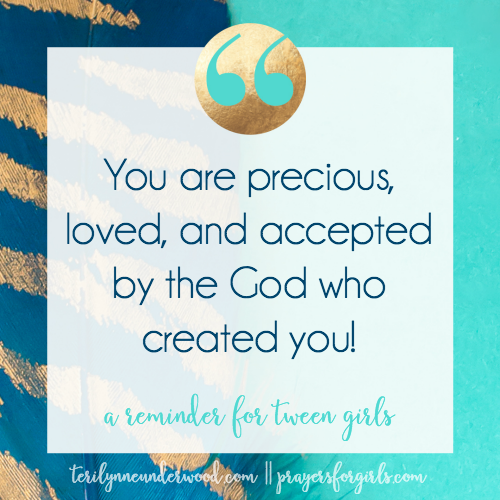 Child, oh how you are loved.
You are cherished. And My love does not walk out on you. It is secure. And you are secure, in Me.
Let the smile grow wider, let those eyes shine brighter, let that spring back in your step. You are adored. I love you!
Breathe the fresh air, spin in the field of flower, bend to smell earthy soil. Gaze at cotton candy clouds, tune in to the symphony of birds overhead, study the faces of those nearby.
Enjoy life. Enjoy Me.
Set aside the striving. Lean into My strength. It is not weak to have need. It is not embarrassing to reach the end of yourself. That is the very place that I meet you, at the intersection of Grace and Power.
No more wondering if I am holding out on you—I have given everything, including Myself. No more questioning My commitment to You—I stopped at nothing to gain you.
The cross bleeds My devotion and salvation for you. The grave sings of My Triumph over sin and death.
May you testify of My goodness. May you lift your voice in thanksgiving. May you delight to know Me and tell of the blessed hope you possess.
Unwavering security is found in Me.
Let's go forward, together.
Love,
Me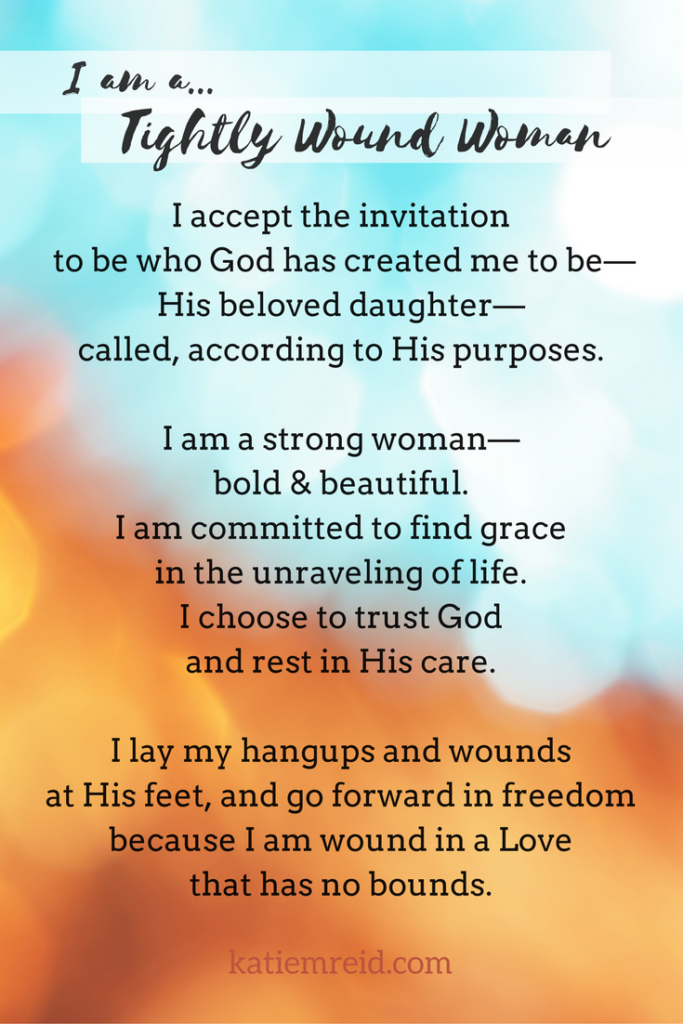 P.S. Access past Tightly Wound Woman Letters.
Subscribe by email (in the top right hand corner) to receive FREE encouragement directly to your inbox!
Join us by linking up your encouragement at the #RaRaLinkup