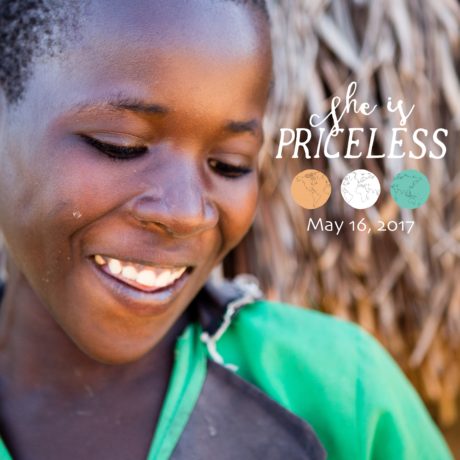 If you've been around here awhile then you know that I'm a fan of Mercy House.
Today, Mercy House is supporting Global Giving Day to help raise funds for numerous non-profits around the world. These organizations empower women that have endured suffering and often feel forgotten.
Women around the web are putting on their pearls, taking a selfie, tagging Mercy House Global and sheispriceless.org in an effort to raise awareness about these world-changing non-profits that help women worldwide.
You can make a world of difference with small change today. Visit sheispriceless.org for details. #putonyourpearls #GlobalGivingDay @mercy_house_
Click To Tweet
Head on over to She is Priceless to learn more about each of these non-profits.
Would you join us and put on your pearls today and/or share this post and the info. provided to help make big change around the globe?
Let's help these women know their value but advocating on their behalf.
She is Priceless Giveaway
I hope that you prayerfully consider supporting one of all of these amazing non-profits (found on the She is Priceless site). You can support them through a donation via She is Priceless and/or through prayer.
As a way of saying "thank you" for your support, I'm hosting a giveaway to celebrate Global Giving Day. Enter below to win a "Prayer Bracelet" via Mercy House.
She Is Priceless Prayer Bracelet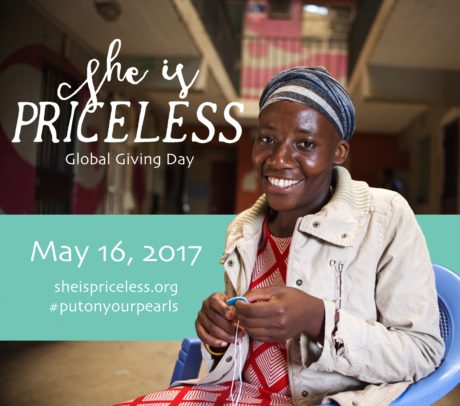 Thank you for helping out in this noble cause!

You might also like:
Interview with Kristen Welch of Mercy House and Fair Trade Friday
Shades of Blue (Work of Worth and My Curated Jewelry Collection)