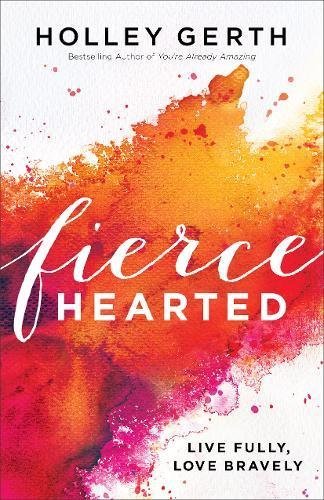 Many of my writing friends have books out now or very soon! If you are a subscriber to my blog and watch the Inspiration Doula show, then you have heard of quite a few of them.
Today we're featuring an upcoming book, Fiercehearted: Live Fully, Love Bravely, by the lovely, talented, best-selling author, Holley Gerth.
Author Spotlight: Holley Gerth
Who is Fiercehearted geared toward?
It's for the woman who is restless or longing for more. Fiercehearted is an invitation to the life God has always meant for her to embrace.
What will readers gain from this book?
Readers are invited to discover a freedom they never imagined could be theirs: the freedom to experience life, love, and faith to the fullest because fear can no longer hold them back.
Here is an excerpt from a post Holley wrote that speaks to the heart of Fiercehearted:
"She wanted pink hair, just a little on the right side. A tiny piece of art shaved into the fine blond hairs just above the nape of her neck like a secret only she could decide when to share. This was her birthday present. I watched this ten-year-old perched in a stylist's chair while I waited for my appointment. She had blue eyes like the start of a summer evening, a swirl of innocence and mischief.
The pink dye would wash out, the faint design quickly become overgrown like an unmowed lawn. But I sensed something in this girl's bones, a tender kind of strength and bravery that would intensify in the years to come.
This generation coming up, they know so much sooner than I did that there is a part of them meant to be a warrior. I remember standing in a baby dedication at church recently listening to the names and meanings. I noted a common thread–words like strong, fighter, victorious. These girl babies looked around curiously from their mothers' arms, nestled in cotton and fluff, cheeks like just-picked peaches.
I thought of how the names and the bearers of them seemed like a paradox. Because for so long we've been told to choose. Be tough or tender. Be strong or soft. Be kind or courageous. But we missed the point: The choice has never been either/or. In this hard world, tender is tough. Soft is strong. Kind is courageous.
Why? Because this is the nature of God. And we are created in His image."
You can read the rest of Holley's post over here.
I don't know about you, but this message speaks to something deep within my soul. Holley has a way of putting words to what I'm feeling but not exactly sure how to articulate. Thank you, Holley!
Holley is hosting a Fiercehearted: Live Fully, Love Bravely linkup now through October. She'd love to have you join the fun. The information can be found at the end of this post on her site.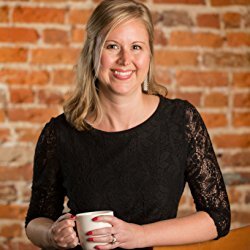 Holley Gerth is a best-selling writer, licensed counselor, certified life coach and speaker. She is co-founder of (in)courage, an online destination for women, which received more than one million page views in its first six months. She also reaches out to readers through her popular blog at www.holleygerth.com and a partnership with DaySpring. Holley lives in the South with her husband, Mark.
Head on over to learn more about Fiercehearted.
*For a limited time, Holley is offering some fabulous pre-order incentives when you purchase Fiercehearted. Follow the link to check it out!

This week I have been honored to hear from so many of you who subscribe to katiemreid.com. Thank you for sharing your heart so we can provide you with content that speaks to your soul.
If you aren't a subscriber yet, just enter your email address at the top right of this page. It's free and you'll receive four free tracks from my album, Echoes of My Heart, to help you unwind…just for signing up!

You may also like:
You're Loved Not Matter What by Holley Gerth (book review)
You're Made for a God-Sized Dream by Holley Gerth (book review)