I asked the ladies in the Made Like Martha Sisterhood, what they thought today's episode was going to be about. I hinted that it was one of Lee's favorite subjects. Someone guessed: prayer, or the Bible, or Jesus. Why yes, all of those are mentioned in this episode, but the main focus is on prayer.
As I listened to this conversation I was convicted and inspired to pray more. I hope the same happens to you.
Access Episode 7 on your favorite podcast app. You can also listen to the latest episode over here, on our podcast webpage.
Be sure to subscribe to the show and leave a rating and review via your podcast listening app: iTunes, Stitcher, Libsyn, or Spotify.
Disclosure: Affiliate links are used in this post. If you choose to purchase through the links, I may be compensated at no additional cost to you. See full disclosure policy.
A lot of people ask for prayer, but they're not busy praying for themselves. @leenienhuis #marthamaryshow
Click To Tweet
Show Notes for Episode #7: The Power of Prayer
Lee shares her transformation to becoming a committed pray-er, while Katie confesses her struggle with praying consistently. Learn tips to gain momentum in this area, as you say hello to a vibrant praying life and good-bye to prayer guilt, through this candid conversation between friends.
Theme music: "Driven" from Katie Reid's "Echoes of My Heart" Album. https://www.katiemreid.com/singer/
Things We Talk About: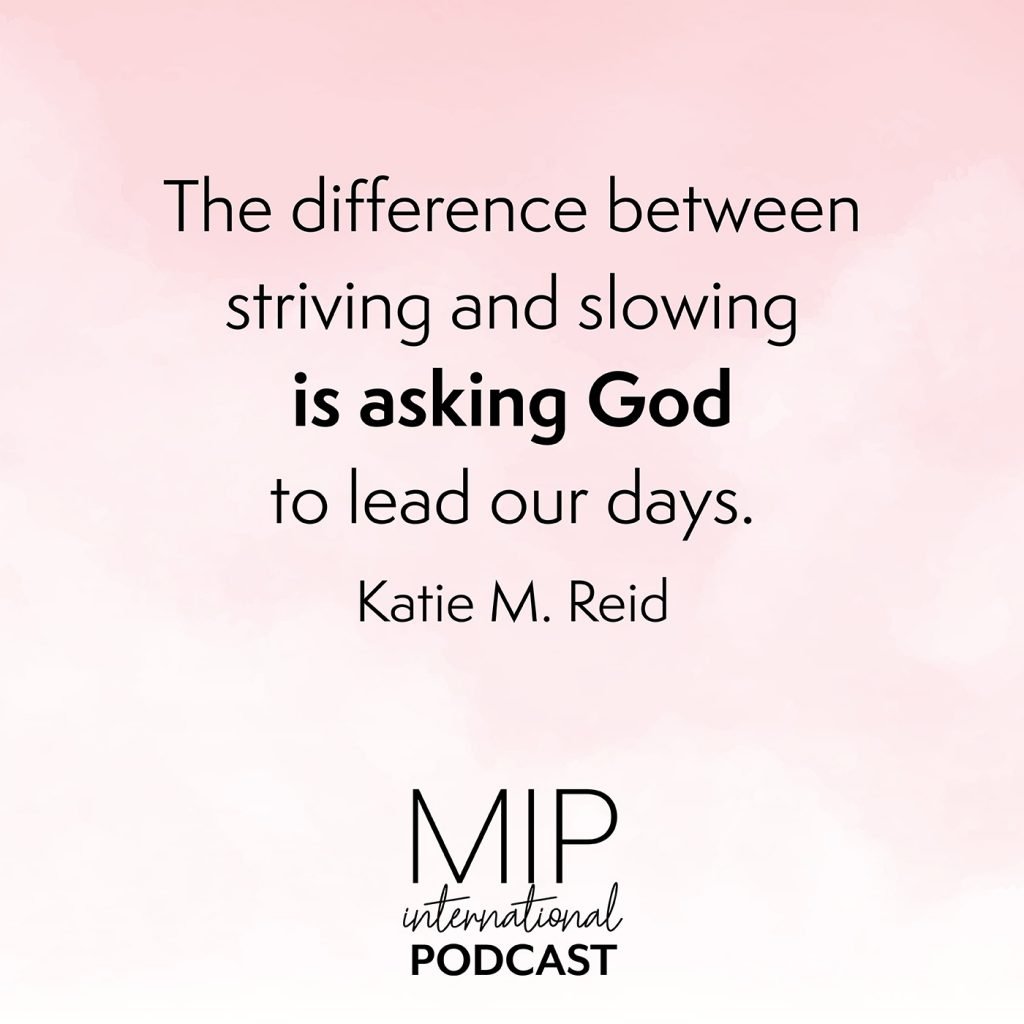 Featured Resource: Moms in Prayer International
Prayer is an offensive weapon and warfare. @leeneinhuis #marthamaryshow
Click To Tweet
2 Chronicles 20:12 Prayer:
We do not know what to do, but our eyes are on you."
Today's Verse: Jeremiah 33:3
Call to me and I will answer you and tell you great and unsearchable things you do not know.'
Show Sponsor: Crickett Keeth: Speaker and Author of On Bended Knee: Praying Like Prophets, Warriors, and Kings.
Connect with Crickett on her website: https://www.crickettkeeth.com/
Historically, prayer comes before revival. @leeneinhuis #marthamaryshow
Click To Tweet
Our IG Handles: @leenienhuis @katie_m_reid
Our Hashtag: #marthamaryshow 
Episode Producer: Jeanna Lesausky
Be sure to listen to Joanna Weaver's podcast, "The Living Room" as she interviews Katie. There is a giveaway opportunity as well, over on Joanna's site, to win a copy of her book, Having a Mary Heart in a Martha World and Katie's book, Made Like Martha: Good News for the Woman Who Gets Things Done. 
One last thing! We'd like to hear from you. Leave a comment and let us know what topic you'd like to hear us discuss on The Martha + Mary Show.
More Episodes:
Episode 1: Together On Purpose
Episode 2: Our Worth + God's Worthiness
Episode 3: Our Party Planning Styles
Episode 4: Managing Our Various Roles
Episode 5: Facing Fears + Overcoming Obstacles
Episode 6: Time to Get It Done + Time to Have Fun