Ready to be mentored by a gracious and humble leader?
In today's episode of The Martha + Mary Show, one of Katie's mentors, Jan Greenwood, helps you grow, with kindness and wisdom, as you lead those around you—whether at home, at work, or in your physical or online community.
Speaking of online community, you're invited to join us inside The Martha + Mary Show Sisterhood group as we read through Psalm 23 together this month.
Disclosure: Affiliate links are used in this post. If you choose to purchase through the links, we may be compensated at no additional cost to you. See full disclosure policy.
Listen to the latest episode below, on our podcast webpage, or access Episode #77 on your favorite podcast app.
Show Notes for Episode #77: Interview with Jan Greenwood
Jan Greenwood reveals her leadership blunders, healing moments, and seasoned insights as a grace-giving leader.
Theme Music: "Better Together" by Cade Popkin
Today's Guest: Jan Greenwood is an equipping pastor at Gateway, a teacher, and mentor to many. She began leading over 30 years ago as a wife and mom. At the same time, she worked outside her home and served in her local church. Jan and her husband Mark have been married for more than 35 years, and they have four children, Ashley, John, Luke, and Matthew. They live in a suburb of Dallas. While battling breast cancer, Jan learned so much about how to contend for your future and live beyond your circumstances that she founded Brave Strong Girl, an online mentoring community for women. She is the author of the transformative books: Women at War: Declaring a Cease-Fire on Toxic Female Relationships and The Grace Giving Leader: How to Develop People, Lead Teams, and Mentor Well. 
Show Sponsor: The Ministry to Business Guide contains 20 proven strategies for transforming your passion work into a sustainable business so you can impact others with your ministry and message in a life-giving way.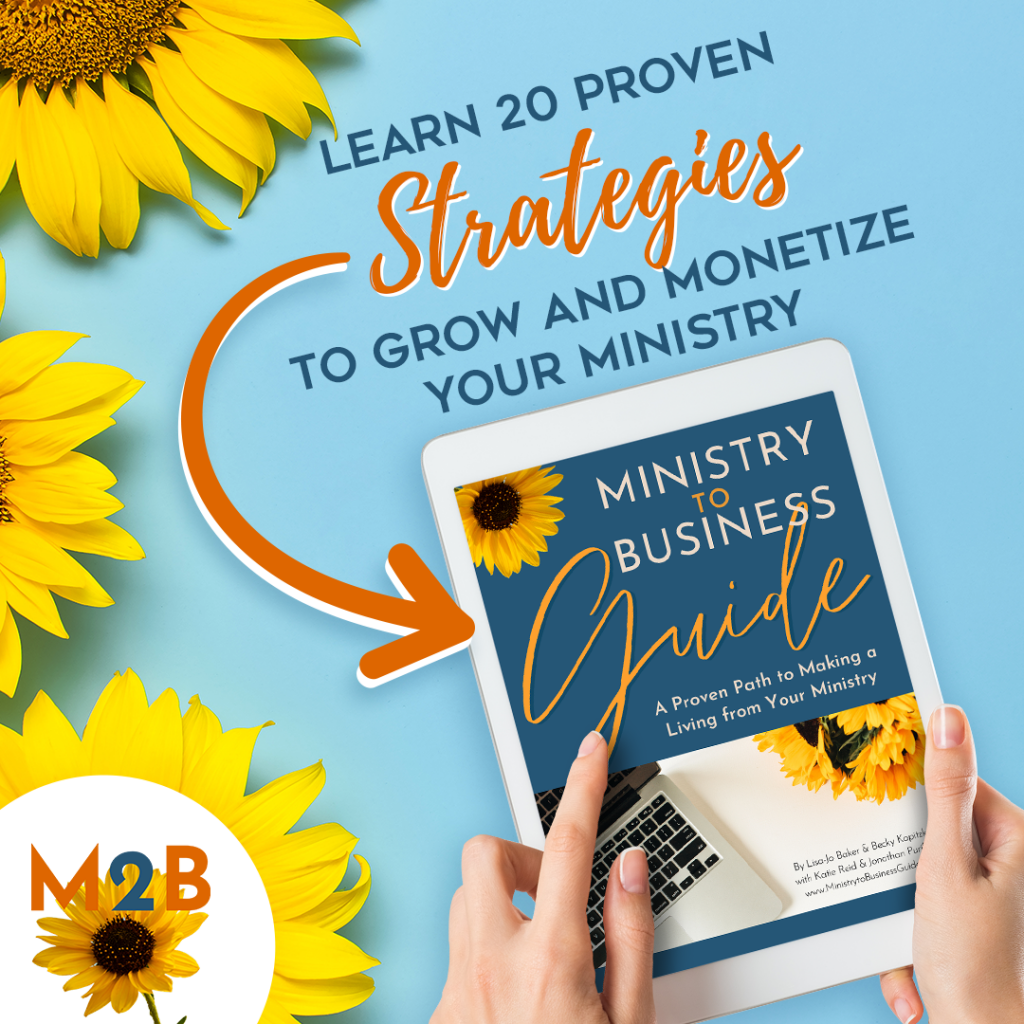 Steward your message and give the results to God. -Jan Greenwood #leadership #marthamaryshow @leenienhuis Click To Tweet
Things We Talk About:
Are you trying to use earthly authority to move somebody in a spiritual matter?
Click To Tweet
GIVEAWAY TIME!
Jan is giving away a copy of her new book, The Grace-Giving Leader! To enter, join The Martha + Mary Show Sisterhood Group and look for the giveaway image for further instructions.
Connect with Us:
Subscribe to the show and leave a rating and review!
I wasn't called to lead from my position but from relationship. -Jan Greenwood #leadership #marthamaryshow @leenienhuis
Click To Tweet
Catch Up on Season 6 of the Podcast:
Episode #76: Comfort from Psalm 23 (Interview with Jennifer Rothschild)
Episode #75: Declutter Your Home (Interview with Renae Fieck)
Episode #74: One Word for the Year