Your story can help someone else, but are you unsure or scared to share it? Today's guest on The Martha + Mary Show will help you tell your story with wisdom and confidence.
If you are interested in sponsoring the show, contact Katie for more details. We take on a limited numbers of sponsors.
Disclosure: Affiliate links are used in this post. If you choose to purchase through the links, we may be compensated at no additional cost to you. See full disclosure policy.
Listen to the latest episode below, on our podcast webpage, or access Episode #107 on your favorite podcast app.
Show Notes for Episode 107: Telling Your Story with Kate Motaung
Author, Kate Motaung, encourages you to tell your story of God's faithfulness to those around you.
Today's Guest: Kate Motaung is the author of  A Place to Land: A Story of Longing and Belonging and Letters to Grief, and co-author of Influence: Building a Platform that Elevates Jesus (Not Me). She is the host of Five Minute Friday, an online community that encourages and equips Christian writers, and owner of Refine Services, a company that offers writing and editing services. Kate blogs at Heading Home and can be found on Facebook, Twitter, and Instagram.
Today's Sponsor: Bring life to your unique purpose and creative projects with the Inspiration Doula's help and encouragement.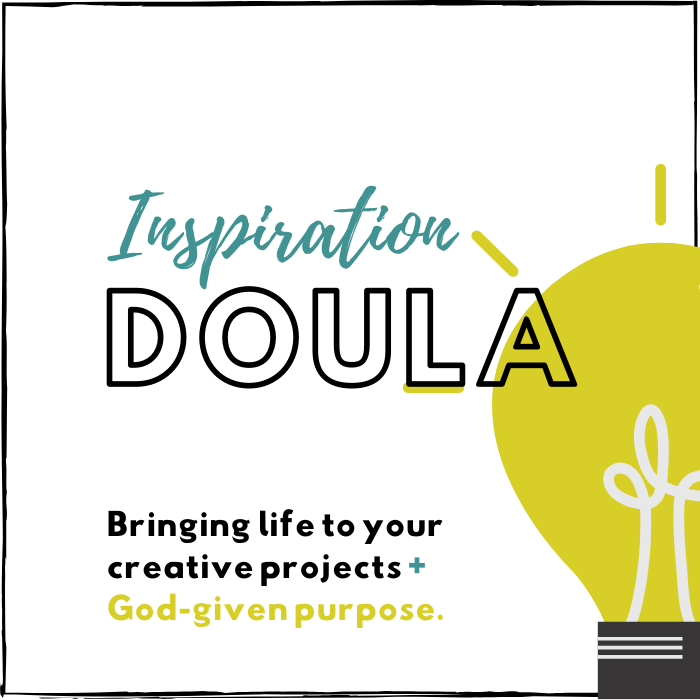 Theme Music: "Busy Bee" by Cade Popkin
Things We Talk About:
Questions to ask yourself before you share your story:
Do I have bitter jealousy in my heart?
Do I have selfish ambition in my heart?
Am I boasting when I tell this story?
Am I exaggerating the truth?
Consider this framework when you're getting ready to tell your story to others. @k8motaung #marthamaryshow #podcast
Click To Tweet
Basic framework for sharing your story:
1) Trial: Share a trial or experience you faced or a sinful behavior you struggled with.
2) Provision:  Share how God helped you or provided for you in the midst of that trial or experience.
3) Impact: Share how God's help and intervention impacted your daily life.
4) Hope: Share a message of hope or encouragement for someone going through a similar experience.
Freebie: 5 Writing Prompts to Help You Tell Your Story: www.fiveminutefriday.com/story
Books (in Kate's Five Minute Friday shop): www.fiveminutefriday.com/shop
Connect with Us:
Subscribe to the show and leave a rating and review.
Let the redeemed of the Lord tell their story—those he redeemed from the hand of the foe. -Psalm 107:2 @k8motaung #marthamaryshow #goodnews
Click To Tweet
Catch Up on recent episodes of the podcast:
106: Strengthening Your Marriage with Amber Lia
105: Make Someone's Day with Karen Ehman
104: The One About The Provers 31 Woman
102: The One About Guarding Your Heart
101: The One About Fearing God