Every once in awhile you meet a person who already seems like an old friend. That was the case when I met today's guest at a writing and speaking conference this summer. Christina has an incredible story, birthed through great difficulties, that she shares on today's podcast episode.
Disclosure: Affiliate links are used below. If you choose to purchase through the links, we may be compensated at no additional cost to you. See full disclosure policy.
Listen to the latest episode below, on our podcast webpage, or access Episode #149 on your favorite podcast app.
Show Notes for Episode 149 with Christina Custodio
Christina Custodio points us to hope, even in terrifying circumstances, through her son's miraculous story.
Today's Guest: Christina Custodio is a wife of 23 years and mother to three children (ages 17, 20 and 21). She is a teacher, writer, photographer, and whatever the Lord asks her to be from day to day. On September 8, 2015, her son Isaiah's near-death experience changed the trajectory of her life. God used the terrifying ordeal as a launchpad for her ministry: leading others to find joy, faith, and hope, regardless of their circumstances. An inspirational speaker and award-winning writer, Christina shares her story to encourage others to share their own stories, to connect, and to become a part of the community of Christ. Christina's first book, When God Changed His Mind released this year.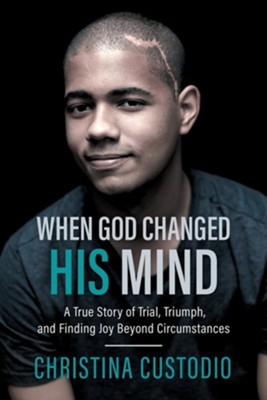 Theme Music: "Found" by Lisa Troyer and Dawn Yoder Venture3Media/Circle of Friends
Today's Sponsor: Brave Moms, Brave Kids: A Battle Plan for Raising Heroes by Lee Nienhuis
Things We Talk About:
When God says go, will you go? -Christina Custodio @Mrs_Custodio #marthamaryshow #faith
Click To Tweet
There is a purpose beyond what we can see. #marthamaryshow #hope #faith
Click To Tweet
Connect with Us:
Subscribe to the show and leave a rating and review.