Election day is right around the corner and Lee and I discussing a topic that is important in this season, and any season. We're offering a framework to help you decide whether or not you should engage in a disagreement.
Disclosure: Affiliate links are used below. If you choose to purchase through the links, we may be compensated at no additional cost to you. See full disclosure policy.
Listen to the latest episode below, on our podcast webpage, or access Episode #150 on your favorite podcast app.
Show Notes for Episode 150: Not Every Fight Is Yours
Lee and Katie discuss how to choose your fights wisely in a divisive culture.
Theme Music: "Found" by Lisa Troyer and Dawn Yoder Venture3Media/Circle of Friends
Today's Sponsor: Bring life to your creative project with the Inspiration Doula's help and encouragement. Book a coaching call today!
How we respond in conflict marks the relationship—for good or bad. #marthamaryshow #conflict #angermanagement #relationships
Click To Tweet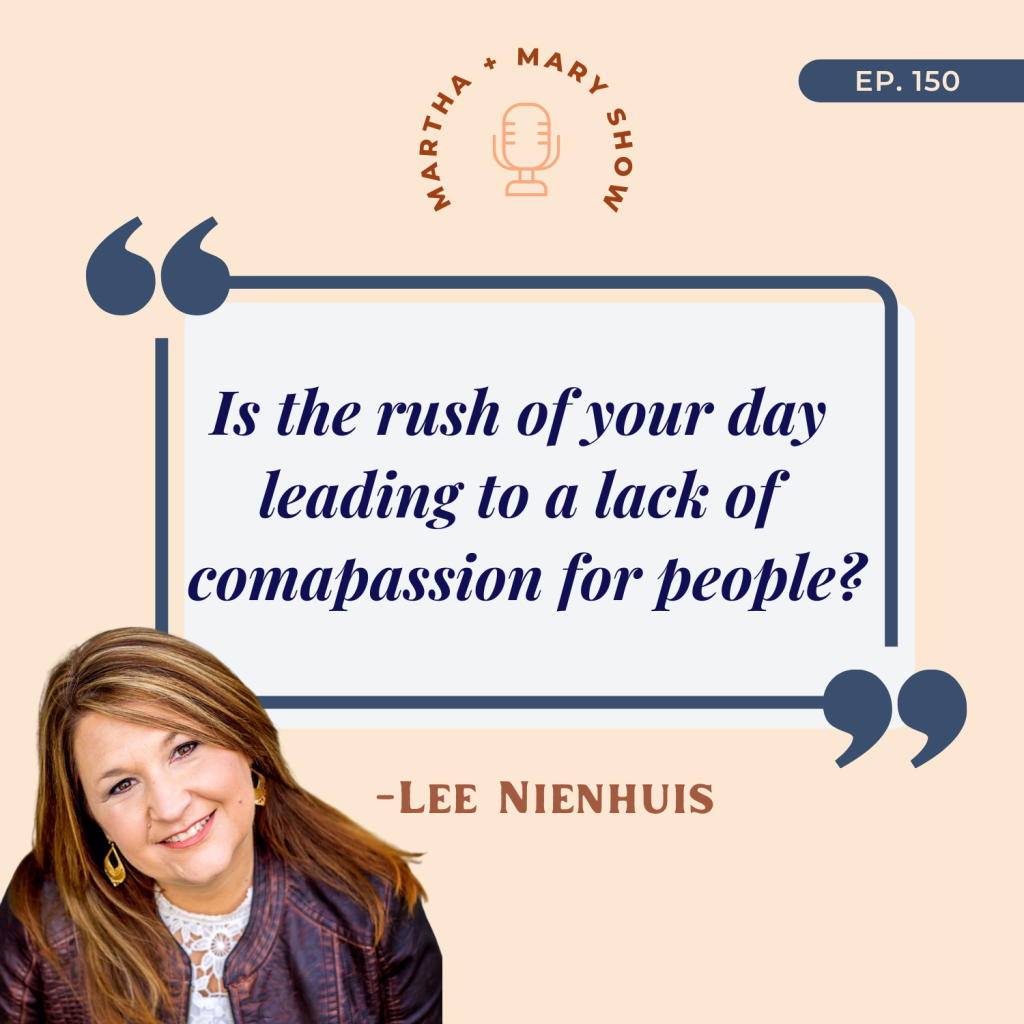 Things We Talk About:
Compassion will win the culture. @KirkWalden #marthamaryshow #payitforward #wednesdaywisdom
Click To Tweet
Lee and I offer a checklist below to help you decide whether or not to engage in a disagreement. While this list isn't exhaustive, we hope it serves as a healthy framework for evaluating your next steps: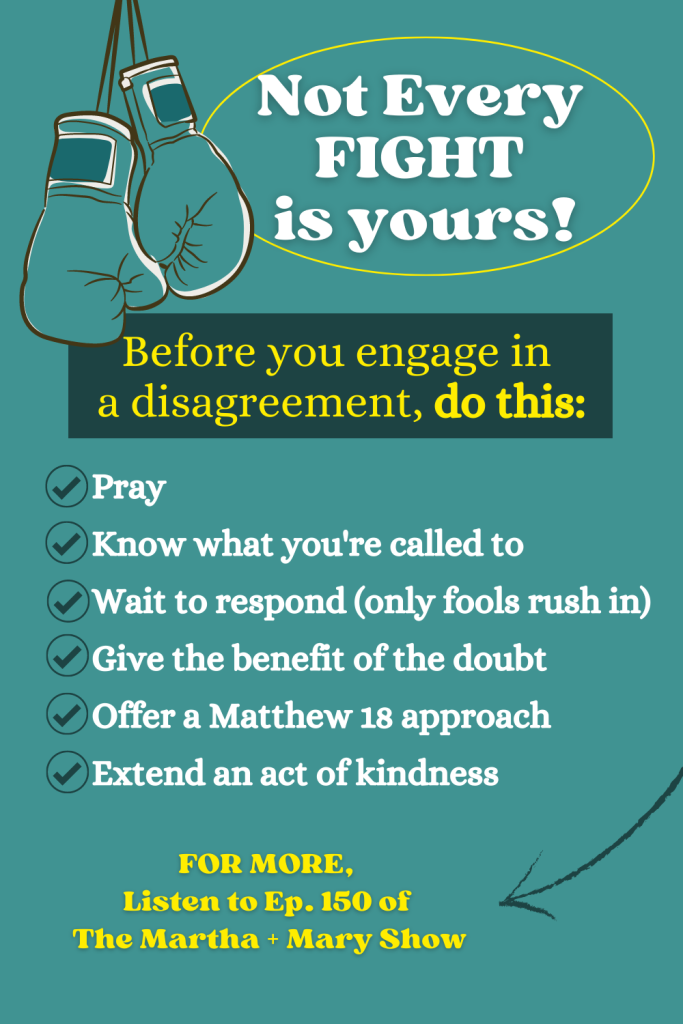 Are you using divisive language or rebuilding language? @leenienhuis #marthamaryshow #relationships
Click To Tweet
Connect with Us:
Subscribe to the show and leave a rating and review.