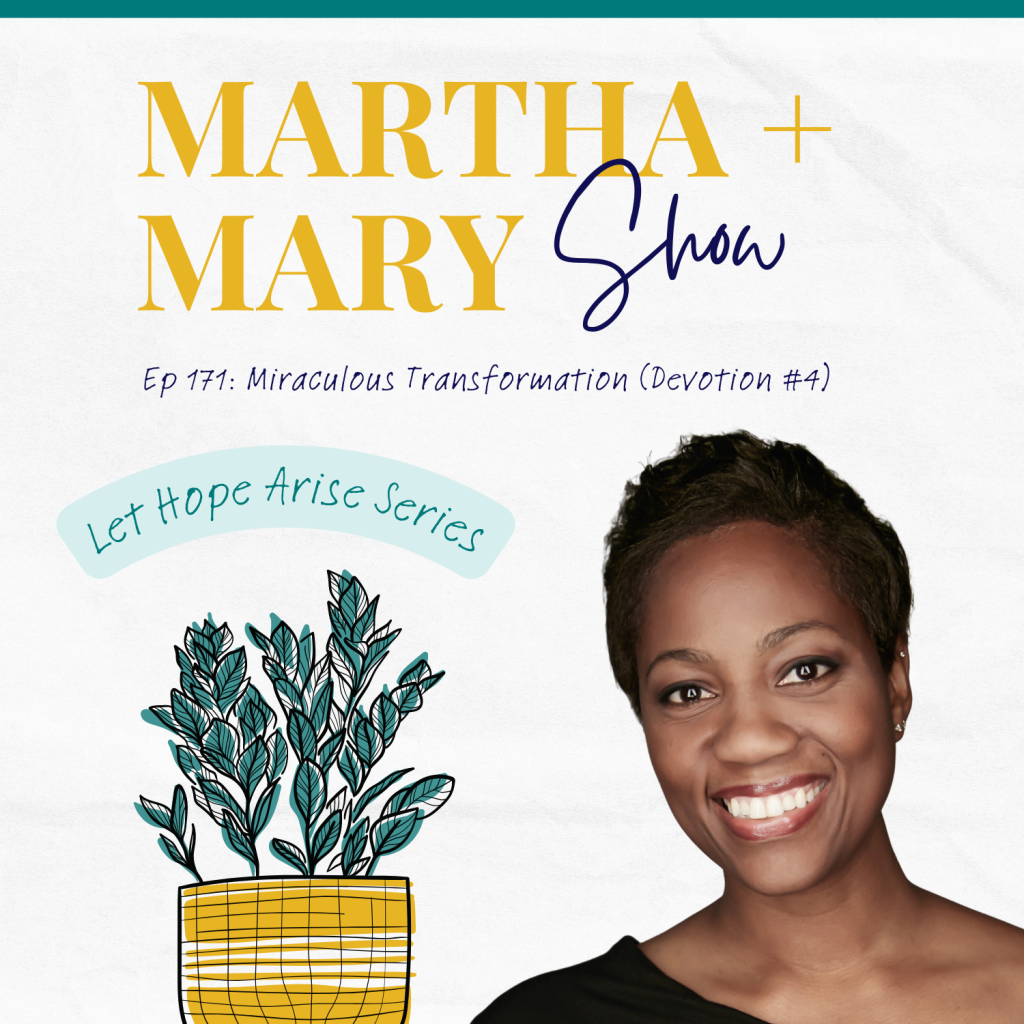 Welcome to Day 4 of the "Let Hope Arise" series on the podcast. There will be a new mini-episode each day this week to help you prepare your heart for Easter.
Disclosure: Affiliate links are used below. If you choose to purchase through the links, we may be compensated at no additional cost to you. See full disclosure policy.
Listen to the latest episode below, on our podcast webpage, or access Episode #171 on your favorite podcast app.
Show Notes for Episode 171 with Christina Custodio:
Christina Custodio, author and speaker, continues the Let Hope Arise series with reflections on the interactions between Mary Magdalene and Jesus.
Today's Guest: Christina Custodio is a gifted speaker and author. On September 8, 2015, her son's near-death experience changed the trajectory of her life and became the launchpad for her ministry and book, When God Changed His Mind. She loves connecting with others by using her gift of transparency and authenticity to assure others they are not alone, leading them to trust our Creator more.  Connect with Christina on her website.
Theme Music: "Found" by Lisa Troyer and Dawn Yoder Venture3Media/Circle of Friends
Show Sponsor: Grab your copy of the "Let Hope Arise" devotional today!
Things Mentioned in this Episode:
What burial cloths can you lay aside in order to live and fulfill the purpose God has prepared for you?
Let's Pray:
Dear Heavenly Father, Thank You for seeing the deepest parts of me. I praise You because I am fearfully and wonderfully made. You waste nothing. Lord heal my mind and the thoughts that threaten to take me down. You created me to live a life of purpose. Help me live it out. May You continue to use me as I call upon the power that raised Jesus from the dead, empowering me to fulfill all You have planned for me. Thank You for your Son who makes this miraculous transformation possible. It's in His name I pray. Amen.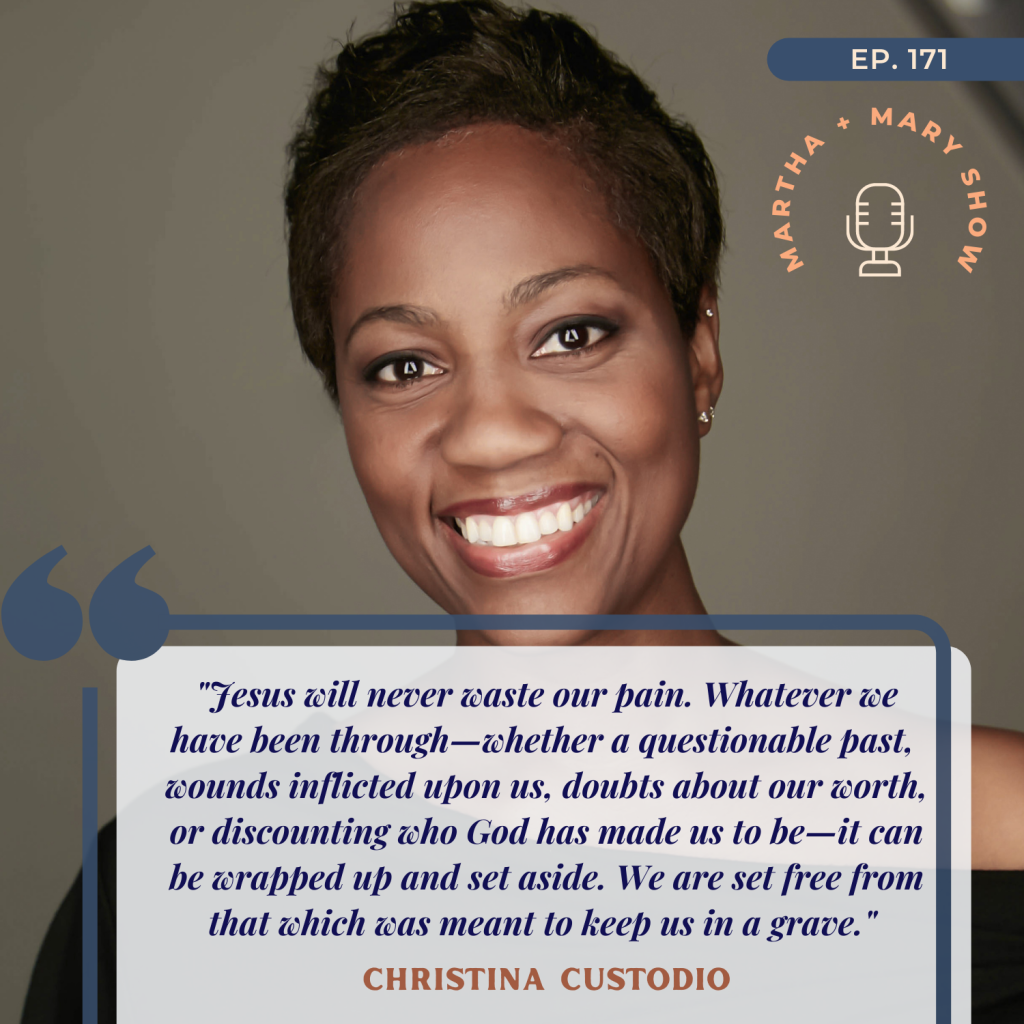 When Jesus, one-third of the Trinity, Creator, breather of life, validates a woman's worth in such a profound way, we can presume His endorsement for the rest of us. We have a place and a purpose here. @Mrs_Custodio #marymagdalene #thechosen…
Click To Tweet
We hope you enjoyed this second installment of the mini podcast series. Be sure to pick up a copy of the "Let Hope Arise" devotional to enrich your experience.
Your hope, your worth, your purpose is found in Jesus. @Mrs_Custodio #marthamaryshow #hope #Easter
Click To Tweet
Connect with Us:
Subscribe to the show and leave a rating and review.