The "Let Hope Arise" series concludes today. We hope you have enjoyed these mini podcast episodes, this week, as you prepare your heart for Easter.
Disclosure: Affiliate links are used below. If you choose to purchase through the links, we may be compensated at no additional cost to you. See full disclosure policy.
Listen to the latest episode below, on our podcast webpage, or access Episode #172 on your favorite podcast app.
Show Notes for Episode 172 with Leslie Schonfeld
Leslie Schonfeld, intergenerational mentor, concludes the Let Hope Arise series with reflections on the interaction between Thomas and Jesus.
Today's Guest: Leslie Schonfeld is a speaker, author of Legacy, intergenerational mentor, and founder of Dragonfly Ministry. Through Dragonfly Ministry she creatively inspires women to F.L.Y. (fruitful, linked, and yielded) through a relationship with Jesus Christ. Connect with Leslie on her website and Facebook.
Theme Music: "Found" by Lisa Troyer and Dawn Yoder Venture3Media/Circle of Friends
Show Sponsor: Grab your copy of the "Let Hope Arise" devotional today!
Things Mentioned in this Episode:
What can you do today that will feed your faith?
Let's Pray:
Father: Help us draw near to You and point others to Your nail-scarred hands and Your side, where You poured out Your blood on the Cross, making a way for us to experience a personal relationship with You, through Your death and resurrection. May we know and love You more and more each day. In Jesus' Name, Amen."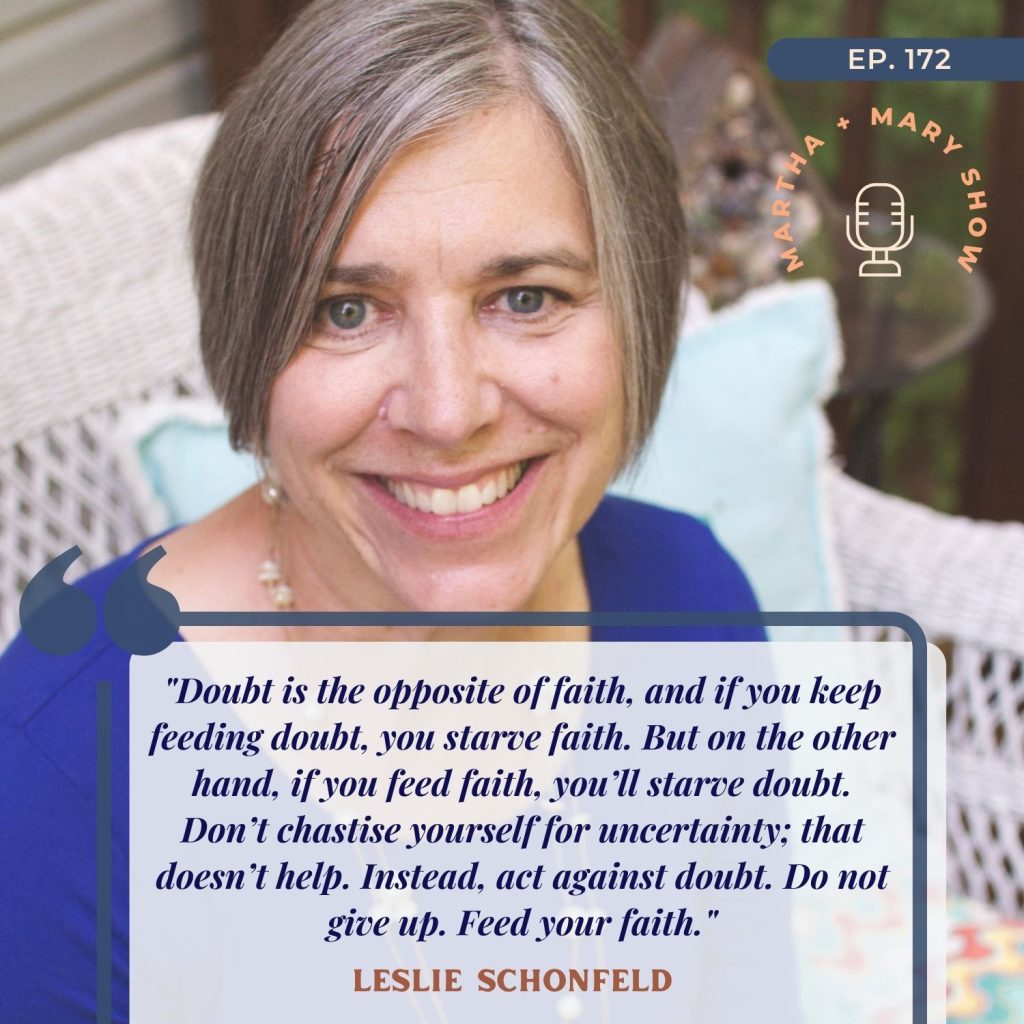 If you feed faith, you'll starve doubt. @LeslieSchonfeld #marthamaryshow #doubt #faith #easter #hope
Click To Tweet
Connect with Us:
Subscribe to the show and leave a rating and review.