Do you want move from loneliness to belonging? Today's guest has a warm invitation for you to experience meaningful community instead of isolating yourself from it.
Disclosure: Affiliate links are used below. If you choose to purchase through the links, we may be compensated at no additional cost to you. See full disclosure policy. As an Amazon Influencer, I earn from qualifying purchases.
Listen to the latest episode below, on our podcast webpage, or access Episode #186 on your favorite podcast app.
Show Notes for Episode 186 with Katy McCown
Experience belonging as author, Katy McCown, invites you to engage in community instead of being isolated from it.
Today's Guest: Katy McCown is a writer for Proverbs 31 Ministries, host of the Best Day Ever podcast, and author of She Smiles without Fear and She Belongs. Katy left her job as a television news reporter to join her husband, Luke, on their
adventure in the National Football League. Luke and Katy have six children.
Show Sponsor: Made Like Martha: Good News for the Woman Who Gets Things Done by Katie M. Reid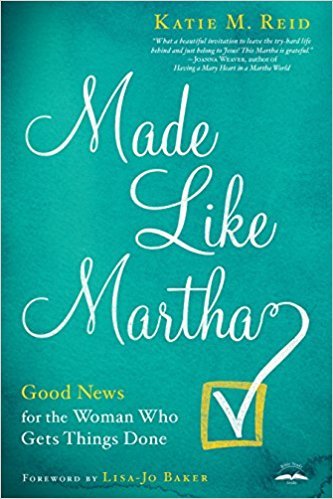 Things We Talk About:
Prayer road
Step 1: Recognize you have a real enemy who wants to isolate you from community.
Step 2: Bring your hurt and offense to Jesus first and let Him heal you.
Step 3: Continue in community at a pace and in a way that is best for you.
Move from loneliness to belonging as you invest in community. @katymccown7 #marthamaryshow @leenienhuis #belong #faithjourney
Click To Tweet
Connect with Us: