Our favorite guest is back…the only and one Jenn Hand of Coming Alive Ministries. Jenn has created a free webinar to help you experience hope after trauma.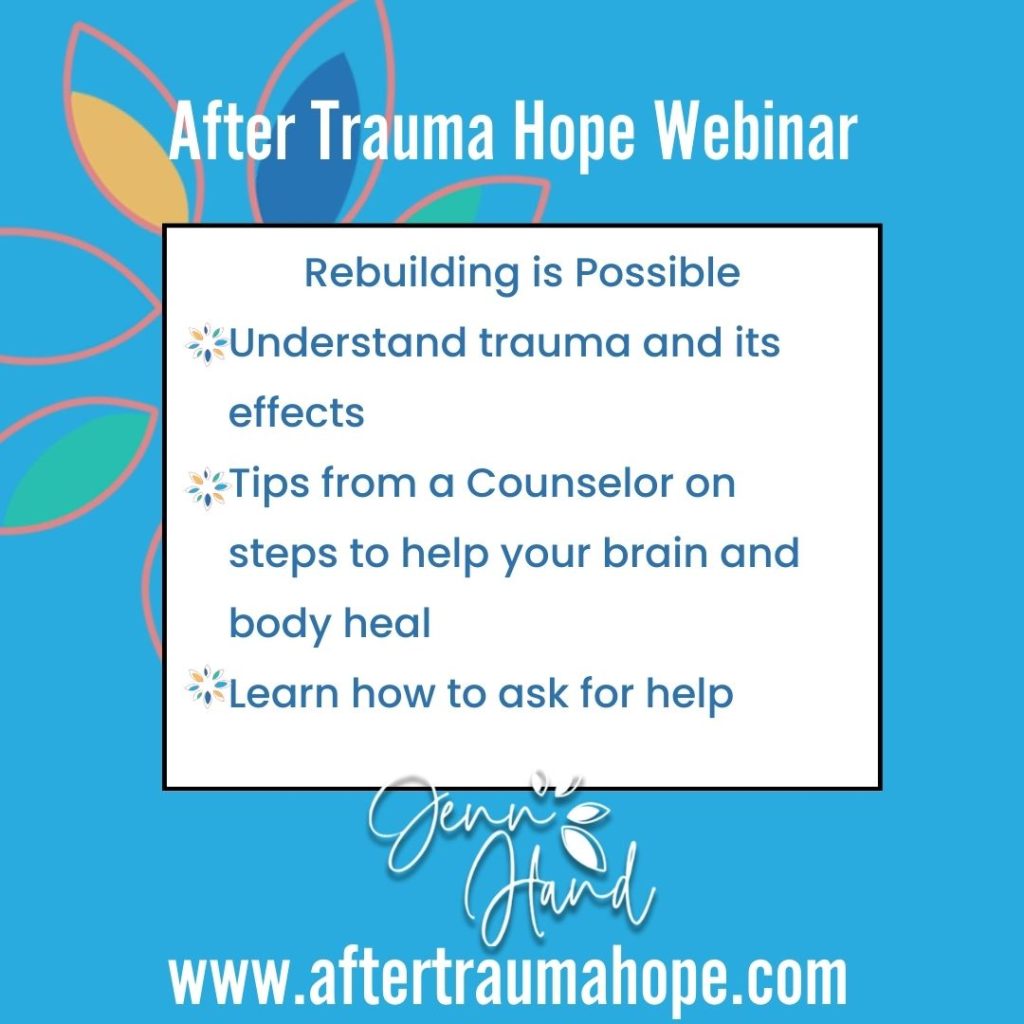 Disclosure: Affiliate links are used below. If you choose to purchase through the links, we may be compensated at no additional cost to you. See full disclosure policy. As an Amazon Influencer, I earn from qualifying purchases.
Listen to the latest episode below, on our podcast webpage, or access Episode #185 on your favorite podcast app.
Show Notes for Episode 185 with Jennifer Hand
Jenn Hand offers hope and practical help to those who have experienced trauma.
Today's Guest: Jennifer Hand, Executive Director of Coming Alive Ministries, loves inviting people to come alive in Christ. With a Master's degree in trauma counseling, God has opened a unique door for her to respond after natural disasters around the world, providing trauma counseling and the hope of Christ on the holy ground of suffering. Connect with Jenn at: comingaliveministries.com
Show Sponsor: Let Hope Arise 5-Day Devotional: Experience lasting hope and less stress in ten minutes or less with this lovely resource written by the Martha + Mary Sisterhood.
Things We Talk About:
Giving thanks, even in this
Becoming a noticer, without judgment
You can't heal what you don't reveal. @comingalivejenn @leenienhuis #marthamaryshow #healing #trauma #hope
Click To Tweet
Connect with Us: