Our Scripture memory verse this month is 1 Thessalonians 5:18 "In everything give thanks, for this is God's will in Christ Jesus for you." Many people want to know what God's will is…well, here is one of those verses that makes it clear- give thanks.
Today is the first day in about five that I have had enough energy to do more of my regular household tasks; I was slow and had to take breaks, but it was encouraging to be able to get into a more regular routine again. I was drained much faster by the exuberant volume of our household, munchkins not obeying as quickly as I would like, and school taking longer than I wanted- but still glad to be back in more of the swing of things and feeling more present especially with the kiddos.
This morning I even set my alarm instead of getting as much sleep as possible….progress. I didn't hop out of bed (don't usually) was lingering, starting to justify why I needed to stay there longer (this year I have determined to try and have my quiet time with the Lord before I do other things, because too often it gets pushed back and then I am rushed). As I lay there I felt like the Lord said, "I just want to tell/show you how much I love you."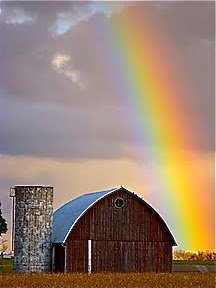 Photo by Kristin Derby from their family farm/edited by me
Wow, I didn't realize until then that I felt a sort of weight/obligation to get up and spend time with Him so I could be corrected, to learn, etc., like a child. But could it be He just wants to love on me, for us to get to know each other better, to be together (and yes learn and be corrected at times, but that not necessarily the foundation or focal point of our time together), like a friend. This is probably what He wants to do each morning; what a shift; much more joy in getting up and meeting.
This is a struggle I have often- the balance of grace and truth…thankfully Jesus was, and is, the perfect balance of grace and truth. So I press in and He can show me, this sacred balance as I fumble to be, let Him help me be, a friend faithful to Him- faithful One who has never forsaken or walked away.
In everything give thanks:

#851 Thank You Lord for calling me forth with words of love this morning, for letting me hear it this morning.
#852 Even though I like nap time to be quiet, hearing darling daughter singing an original song,
"Jesus, You're my rock star baby!" is worth the interrupted silence.
#853 For a delicious smoothie made for lunch on our new "Ninja" blender- frozen peaches, frozen
strawberries, berry juice, vanilla yogurt- yum!
#854 For a winter walk with the family yesterday, fresh air after homebound, the first tubing run of the season- boys all quiet and small on the way down then loud, unbridled laughter; sheer joy echoing at the bottom of the fast hill.
#855 Piggy birds that keep feasting on the seeds, spilling, to and fro…the joy of refilling so they can be fed.
#856 Invitation to join a book club with childhood friend- now grown-up tackling grown-up issues.
#857 The hope still there, promise still given, of baby to come…as one reminded, we are one day closer than yesterday.:)