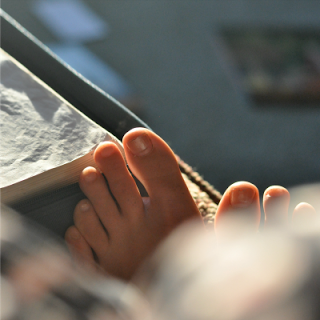 I had read Scriptures about it, heard sermons on it, read blog posts about it, heard that others did it, yet, still I was resistant.
Resistant to getting up early.
But a few months ago, I was in tears… overwhelmed by all that needed to be done, and all the things that I wanted to get done.

I was tired of feeling behind, tired from staying up too late, tired of not having much alone time, and tired of not making time to spend with the Lord.
And so it began… by God's grace, I started getting up earlier. Not crazy early, just early enough to have some breathing room.
There is something wonderful about a quiet house, a warm cup of tea, space to think and witnessing the sun start her day as well. Time to connect with the Lord, study His Word, to record one more thanksgiving, to pray, to write, to create, to dream; to be still.
I soon discovered that I was missing out on some pretty incredible gifts that God provides in the early morning.