I am excited to begin our guest posts with heartfelt reflections from Jamie. Open up to
Psalm 27
as she shares a tender and vivid story from her childhood.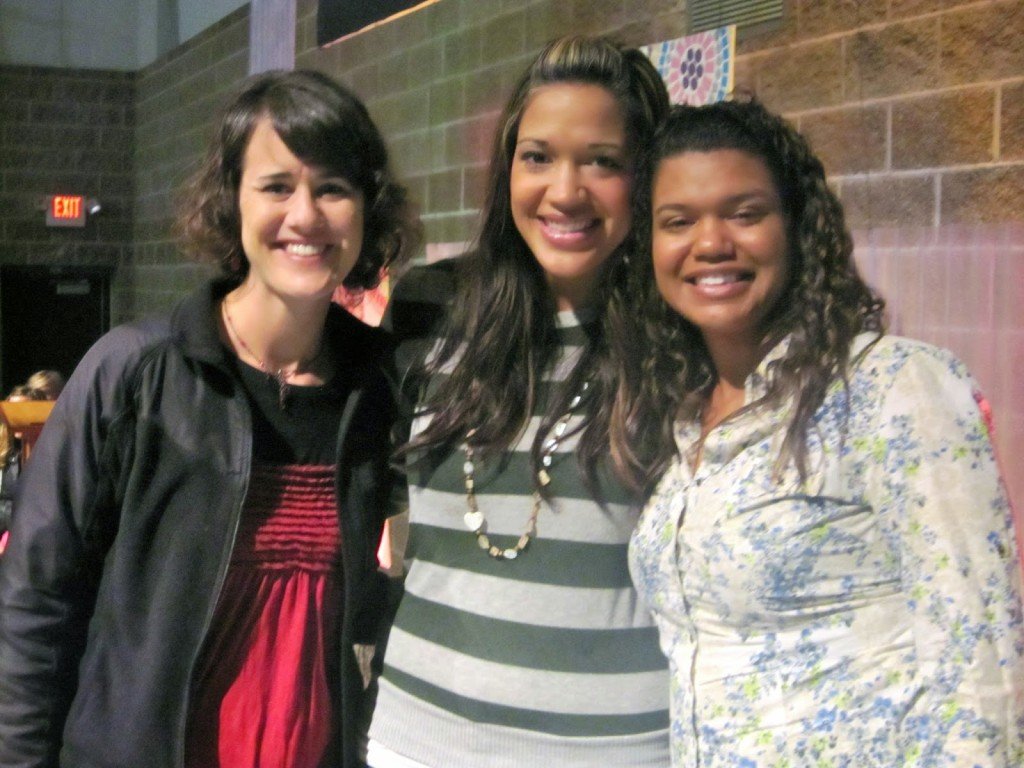 Jamie loves living for Jesus and has a heart of worship. She has been a worship leader for over fifteen years. It was such a blessing to serve with Jamie (on right) and her sister Charity (middle) on the worship team for Women's Retreat several years ago. Jamie is 35 years old, married and is a busy mama with 3 boys under 3! She has discipled girls for years and is currently leading a Family Fellowship at church with her husband.
Psalm 27:13 "I would have lost heart, unless I had believed that I would see the goodness of the LORD In the land of the living."

It is amazing how much you pay attention when you are little. As a third grader, I remember walking in line with my class, headed to our room after
lunch. I heard a little girl crying. I looked over and sitting in a
chair was my little sister. Without a care for the "class rules" I ran
out of line and went to ask her why she was crying. It turned out my
teacher had made a mistake and blamed my sister for something that another child did. Now she was in trouble.

"It's okay sis," I told her, "just
wait until Dad finds out, He will believe you."

That night my dad
discussed what happened with my sister. He told her the Christian school
required that she get a spanking.

My sister asked, "Is it going to hurt?"

"Did you do anything wrong?" My dad inquired.

"No," she replied.

"Then
it's not going to hurt." My dad smiled. It was going to be okay.
I will never forget the scene. My whole class gathered around the door watching my six-foot-four dad pace in the
hallway. I looked up with pride…Dad was here.
Dad was going to
make everything okay.
And He did. He pointed out the miscommunication.
A little while later my third grade teacher pulled me aside, and in front of the whole class with tears
streaming down her face, she put her hands over her eyes and said, "I was
blind Jamie, but now I see. I asked your sister to forgive me, will you forgive me?" I cried and we hugged.

Was there ever a doubt that my Dad would come through for my sister?
No. Why? My dad had built trust, he had proven to us numerous times that
he would protect us. As a third grader that's all I needed.

Has the Lord not proven Himself? Has He not shown Himself as the great
Creator, Father, Provider, Protector, Healer, Savior? Is He not
merciful, gracious, loving, kind, mighty, sovereign, gentle?

Friend,
do not lose heart! Your circumstances may seem discouraging, but your
Savior loves you, and His track record is perfect. Trust, believe…He's got this!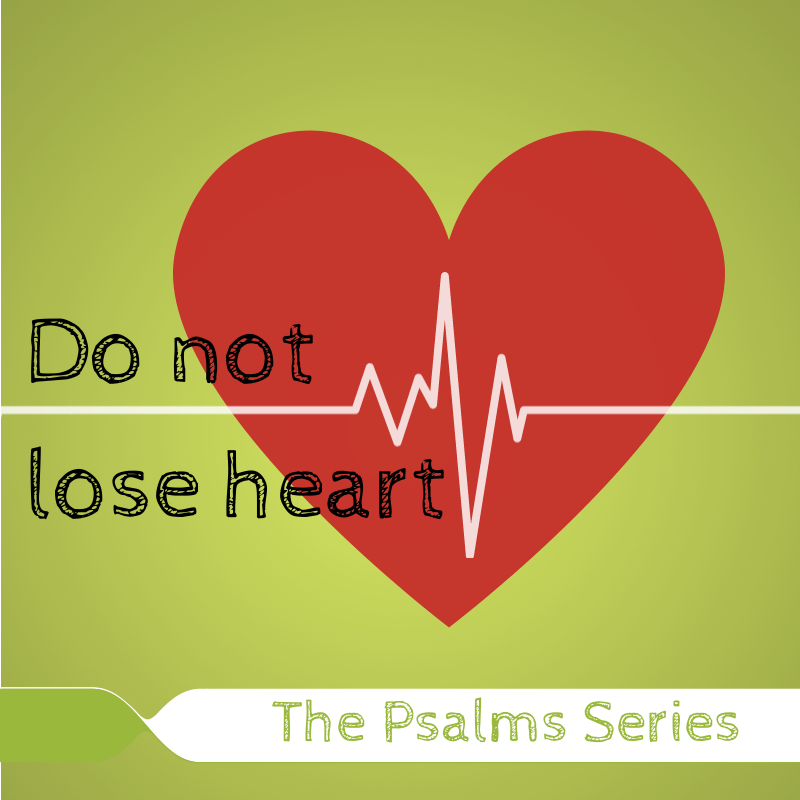 Entrusted to His Care,
Jamie
Deep Breaths:
1. Reread
Psalm 27
. Ask God to illuminate a verse to meditate on or memorize.
2. Is there a situation or area in your life where you are losing heart? Talk to God about it and ask Him to strengthen you and help you. Let
Psalm 27:14
encourage you as well.
3. You may have an earthly father who defended and protected you or you may have one who
let you down (
Psalm 27:10
). Thankfully we have a Heavenly Father who
promises to take care of us
. Take a moment to review
Psalm 27
and make a list of all the things that it reveals about the Lord (Example: In verse 1 it says that He is our "light" and our "salvation)
.
Dear Lord,

Thank
you that you are able to sustain us in hard times. Thank you that you
are always available and attentive to our needs and hurts. Thank you for
comforting us with your words of hope. We love you and ask that you
help us when we are tempted to lose heart. May your truth sing over us
as we lift our eyes to you Father.

In Jesus' Name,

Amen.
This song came to mind and I hope it is a loving "Amen" to the truths found here.