So thankful for Crystal posting the
Five Minute Friday
prompt earlier tonight- beautiful grace. The lovely
Crystal
is hosting the party this week for
Lisa-Jo
. Won't you join us as we write for five minutes (or a little bit more, like I did tonight, just had to get this one out) and then post your prompt and
l
ink-up
for us to enjoy it. Go encourage those who are before and after you and enjoy this incredible community where you
BELONG
.

Belong: to fit in a specified place or environment.
When we first moved here, and drove down this tree-lined dirt road, passing deer and fields and open space, our son said, "Mom, do we live in the wilderness?" I laughed. It felt like it a little bit, this quiet countryside tucked away, a long twenty minute drive from town.

The other night I went outside to worship, with my camera. It was sacred. Above the farm to the north, the clouds declared the Creator's Majesty and the setting sun created beautiful warm hues over the landscape.

We are surrounded. Enveloped by Amish to the north, to the west, to the southwest. Their big white homes, devoid of electricity, hedge us in. As hubby and I exercise, running by in our loud neon colors (while they work in the fields) we don't look like we belong. They watch us pass…they in their simple, plain clothes.

It has been almost a year and a half since we moved here and we are beginning to feel like we belong more, among them. As we picked up milk and butter from our Amish neighbors tonight (the ones who live to the southwest) I rehearse the names of their 13 children (11 girls and 2 boys). I have all but four of the names right, they are impressed.
The farm to the north, where the majestic cloud hovered overhead, they lost their two year daughter in a tragic accident. I walked over last night, plucking a Queen Ann's lace on the way. Prompted to bring this lacy white beauty to the mother, Sarah, the mom whose arms are empty- missing one of her own. She needed something to hold on to. I pray she can hold on to hope.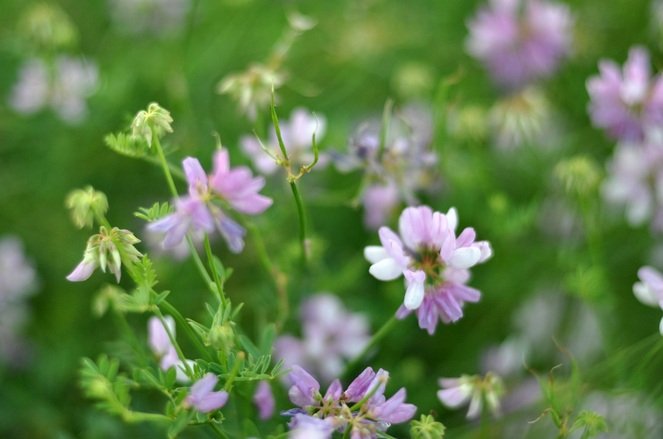 I made a quadrupole batch of
Snickerdoodles
, and some
tuna pasta salad
, seemed like a meager offering to a houseful clothed in black; mourning this horrific loss. I cried when I saw her, this mother. I have only met her once, when we welcomed them to the neighborhood a little over a month ago, but I leaned in for a hug.
Amidst the dialect difference and the lifestyle difference, we are community.
We belong because we live here. God has placed us English (as they call us) and Amish along side each other and sometimes it is awkward, like the hug I offered to a grieving mama, but it is genuine, it is real.
We belong here, in the "wilderness" as my son calls it. We learn to love through highs and lows and differences. We forge a unique friendship over fresh produce and curious questions. We wave as they drive by on horses and we pass by with horsepower. We exchange smiles, stares and sometimes sadness. We live under the same clouds that reflect His majesty.
Acts 17:26
"…He made from one
man
every nation of mankind to live on all the face of the earth, having determined
their
appointed times and the boundaries of their habitation."