If you pull back the curtain and take a closer look, you may catch a glimpse of the girl I once was. Her insecurities run deep and still follow her close, even though she is well into her 30's (okay, closer to 40 really).

I was unhappy in high school- at least on the inside…well, on the outside too.
I didn't smile much.
I was living a double life of sorts.
I didn't get the guy(s) I wanted. But, I tried- a lot.
I fell short.
I cheated…in Spanish Class, and beyond.
I spent an obscene amount of time getting ready in the mornings- to gain the approval, admiration and affection that I so desperately desired.

Oh, there were good parts- don't get me wrong- but I don't think I liked myself much, yet I loved myself at the same time. Does that make sense? Can you relate? I was full of myself yet self-loathing too; a toxic combination.

Despite the good times, blended in with the hard times, I couldn't wait to go to college- to have a fresh start, a clean slate, a new scene- to be more of who I really wanted to be- to get more serious about my faith, to connect with Christians and to meet a quality guy; the husband kind.

Check.
Check.
Check.

To-do list accomplished…okay, it wasn't that quick or easy, but it was pretty wonderful.

Fast forward to 2011 and two pivotal thoughts grace this stage. While at a conference the pastor said something along these lines, "You can't really love others well if you haven't allowed Jesus to love you." We must receive His love so that we can then love others with His kind of love…real love.

At this time I was also reading Waking the Dead: The Glory of a Heart Fully Alive by John Eldredge. Through this book God began to show me that I had cut parts of my heart off by distancing myself—rejecting myself—from a difficult season in my life.

I cut off memories and mistakes and didn't want to look back or allow others to see that part of me. God reminded me that even though I was double-minded, impure, selfish and lonely, He loved "high school Katie". He also revealed that in my amputation of my heart-parts I had lost parts that were good…parts that He had made and parts that made me.



The other night I belted out Broadway showstoppers

. A part of me that was buried started to awaken. I reconnected with the stage, albeit my living room, with performing (in front of my family- the captive audience), with my musical-loving, ballad-bellowing self. She emerged, if but for a half an hour. I got back in tune with a part of me that longed to be set free and released from its prison of self-inflicted punishment.

My former mindset was something like this:

You made bad choices back then, therefore, that part of you is bad.
You will talespin if you take a spin around that block of your life.

And He showed me, gentle yet strong, that this thinking is wrong. It hurt His heart because He loves this heart enough to forgive and redeem all its jagged, jaded and imperfect parts.



Jesus came to restore this heart- to renew the years that the locust ate- to make beautiful things out of broken, barren and banged-up pieces.

So, I am daring to find what I cut off, to pick up the pieces and hand them over- in trust that He can take the holes in this heart and make them whole.

He can mend me and put the fragments back together because He was broken, cut off and tossed aside because of my sin and your sin. He made right the wrong out of love for us.

A love that encompasses all of us…
A love that stays,
a love that heals,
a love that doesn't quit, stop or weaken over time.

Jesus is love. And He longs to make us whole.
All of us, even the hard-to-live-with parts; the secret, scary parts.

He sings over us and calls us forth to live lives that sing for Him, that belt out His affections and declare His greatness.

When the times comes to bow.
I want to bow before Him- with my whole heart.

Revelation 4:10-11 "the twenty-four elders will fall down before Him who sits on the throne, and will worship Him who lives forever and ever, and will cast their crowns before the throne, saying, "Worthy are You, our Lord and our God, to receive glory and honor and power; for You created all things, and because of Your will they existed, and were created."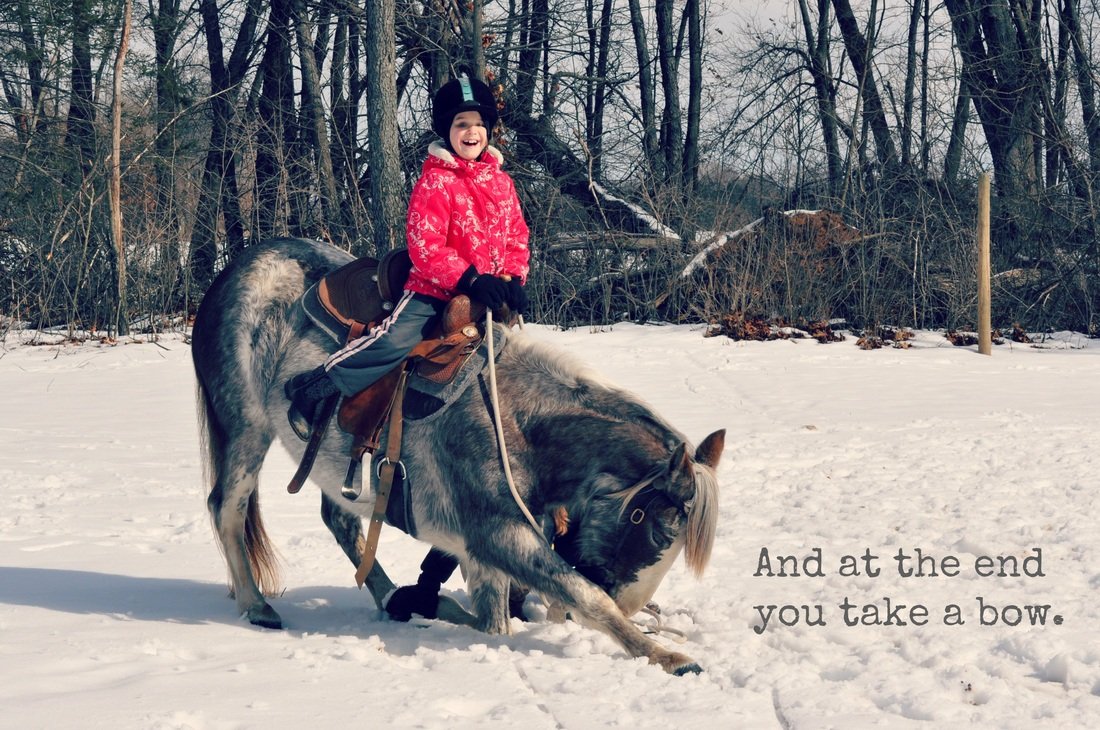 P.S. I'm linking up with some friends today. Won't you join in on the fun as we encourage one another?