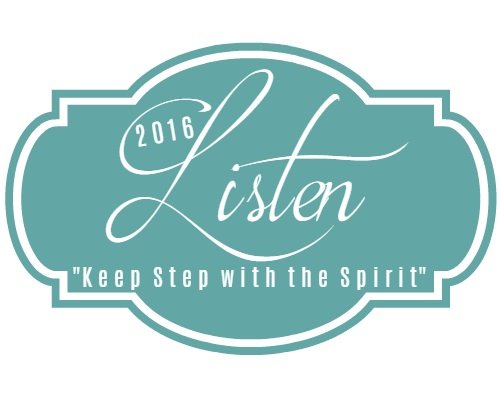 Welcome to another installment of the Listen Close, Listen Well series! What a treat it is to share the words of wonderful women and their stories of listening to God and how He surprised them in the process.
Today's guest is the lovely Kate Battistelli. Kate is a mentor to many moms and those within the speaking and writing community as well. One of my favorite posts of hers can be found here, Blessing in Disguise. Be sure to read it after your read her words for us below.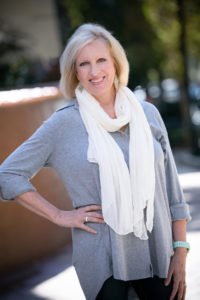 Kate Battistelli is the author of Growing Great Kids: Partner with God to Cultivate His Purpose in Your Child's Life, mom to GRAMMY award winning artist Francesca Battistelli and Mimi to her 3 children. She's been married to Mike for 33 years and blogs about food and faith at www.KateBattistelli.com  You can follow her on Twitter, Instagram, Pinterest, and Facebook.
The God Dare
By Kate Battistelli
Have you ever felt the tug in your conscience of a really big thing? You're not sure what it is exactly but you know without a doubt it's God calling you, nudging you, daring you to more than you ever believed possible.
It likely feels far beyond your capabilities, much bigger than you, and virtually impossible to pull off on your own but the still small voice thunders through your being, grips your heart, and won't let go.
I heard it clear as a bell a couple of years ago. My husband and I were invited to speak at an annual meeting for a homeschool organization. They wanted us to speak about how we'd raised our daughter into an adult who'd found her purpose and calling in God and was living it out. We talked it over and came up with fifteen intentional actions we'd taken while raising her and later that week spoke at the meeting.
The next morning, there I am stretched out on the floor praying and thanking God for the opportunity to share our fifteen steps and for all the good things He's done for our family. Awash in gratitude, I went over in my mind all the topics we'd discussed the night before.
And that's when I heard it.
The God Dare.
"Those are book chapters."
Wait, what? Book chapters? Are you SERIOUS GOD? You want me to write a BOOK???
No way God I can't and here's why:
1. I'm not a trained writer.
2. I don't have a college degree.
3. I'm not a parenting expert.
4. I don't have time to write a book. (Okay, I knew that wasn't true but I thought it anyway.)
5. Who will read it?
6. How will I ever get it published?
7. People will think it's a stupid idea.
8. People will think I'm promoting myself.
9. And on and on and on………….
"Those are book chapters."
The sentence exploded in my brain like a firecracker as I went into hyper-mode trying to find a valid excuse not to do it, but there wasn't one. I had no excuse.
It's funny, all the things I'd taught my daughter about crossing self-imposed boundaries, stepping out of your comfort zone, doing it afraid–they all came flooding in to haunt me in that moment.
So, I did the only thing I could. I said yes to what I call The God Dare, or as I like to think of it, God's big fat triple-dog-dare. I remembered He knows me better than I know myself and knows exactly what I'm capable of accomplishing.
I learned that within each God Dare are the seeds of it's success. The dare itself obliterates all questions because He already assumes you have the capacity to do it or He wouldn't have dared you!
Over the next year I blew through every single one of my excuses by the bold act of stepping out and doing what He dared me to do, which was to write a book. I wrote it and Growing Great Kids came out in January 2012.
I found a publisher when I had no previous serious writing experience, no platform, and no college degree. So don't give me excuses why you can't do something.
If God tells you to do it anything is possible. Anything.
I know I had a choice. I could have chosen to limit myself, to ignore the still, small voice, to settle for less. But I'm so glad I didn't. I'm glad I pushed through my excuses, took God's triple-dog-dare and I'm proud of the book I wrote.
God dared Moses to trust Him and he changed history. Same with Noah, Abraham, Ruth, Esther, Joseph and so many other biblical heroes who trusted God with the impossible and utterly changed their world. I don't believe God is any different today than centuries ago–He's still looking for the ones who are willing to trust Him and make history.
What about you? Will you take The God Dare? What's He asking you to do? Maybe He wants you to go back to school or build a business, adopt a baby, or start a ministry. Maybe He wants you to write a book.
I'd love if you shared what God's daring you to do. I'd be honored to pray for you because I know what it takes and it's not easy but I promise, it will change your life and you will change the world.
I triple-dog-dare you. Take the God Dare.
Pressing In and Pressing On,
Kate
P.S. Get caught up on the other "Listen Close, Listen Well" posts below:
Not Ours to Give Away by Tiffany Parry
Lean In My Daughters by Kerrington Sweeney
Listening When It's Loud by Teri Lynne Underwood
Fear and Doorknobs by Kim Osterholzer
What God Wants by Crystal Hall
Preparing a Place by Abby Banfield
The Luxury of Listening by Ashley Hales
His Grace Isn't Just for Today by Abby McDonald
P.P.S. Kate's post reminded me of a God Dare of our own. In 2011 God called us to adopt. As a family we recorded a song to keep us focused on this seemingly impossible journey. Sample the song, Able, and purchase it for only 99 cents.
*If you purchase through the link above, our friends will get a few cents towards their adoption.