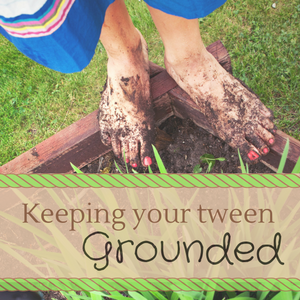 Welcome to Day #11 of the Grounded Series!
Getting Along for a Lifetime
Yesterday, tween daughter, Brooke, brought up the topic of sibling squabbles and examined key parts of Romans 12:9-10 as it relates to the topic:
Let love be genuine. Abhor what is evil; hold fast to what is good. Love one another with brotherly affection. Outdo one another in showing honor."
As most of America tuned into the Presidential Debate (in St. Louis), we did not witness the nominees demonstrating love or honor. Mr. Trump and Ms. Clinton did not "model appropriate and good behavior for today's youth", or for our country, in the way they talked and acted.
They interrupted, they belittled, and they maliciously accused each other.
In a day and age where Facebook feeds are filled with slander and hate and loved ones turn against each other due to political differences, religious convictions, and sports team loyalties, it's time to choose a more excellent way.
Dear tween, I know it's hard to get along with your siblings. I understand that they drive you crazy with their teasing, antics, and rude comments, but they are a precious gift given to you by God.
Many years ago, when one of our friends was babysitting, Brooke and her brother had an argument about which game they should play. They couldn't come to an agreement and were getting madder by the minute.
Our friend came up with a great strategy to turn the tide on their tension. He had Brooke and her brother face each other. He then asked, "Brooke, who is this?" And he prompted her to respond, "This is my brother. A gift God gave me." He then invited her brother to do that same, "This is Brooke. A gift God gave me."
Although the tension didn't evaporate completely it was diffused by the love and honor that was demonstrated through word and action.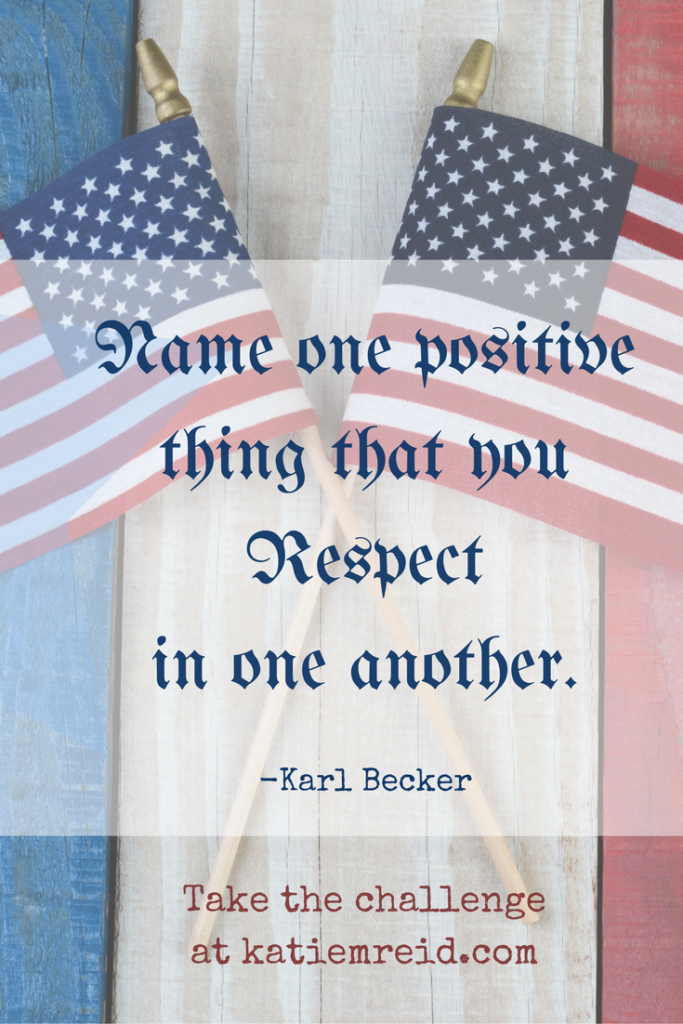 It was difficult to watch the Presidential Debate without getting fired up with anger, frustration, and disbelief. The candidates needed to implement a version of the babysitter's game.
Mr. Trump, who is this beside you? It's Hillary. A woman, made in the image of God.
Ms. Clinton? Who is this beside you? It's Donald. A man, created by God.
And then as the tension was so thick it was suffocating, came a glimmer of hope. At the end of the debate, audience member, Karl Becker, asked the candidates this question:
Would either of you name one positive thing that you respect in one other?" -Karl Becker
And the nominees answered and we applauded. The tide turned, if but for a few minutes, as love and honor surfaced.
Dear tween, dear parent, dear America, dear world, if you want to get along for a lifetime, consider living out the truth found in the unchanging, timeless truth of Scripture.
Let love be genuine. Abhor what is evil; hold fast to what is good. Love one another with brotherly affection. Outdo one another in showing honor." -Romans 12:9-10
Whether you are in a squabble with a sibling or a disagreement with a coworker or fellow nominee, remember these key principles:
Let love be genuine.
Abhor what is evil.
Host fast to what is good.
Love one another with brotherly affection.
Outdo one another in showing honor.
Let's start a trend and answer #karlsquestion by saying something positive and encouraging to someone with whom we disagree.
Let's turn the tables on the hostile behavior and corrupt character that we see, and set an example in "in love, in speech, and in purity" (see 1 Timothy 4:12).
Each person, from the unborn to the aged, is made in the image of God, created by Him, for His purposes.
Let's apologize for our lack of love and honor and let's show kindness to even those who disagree with us. We don't have to adopt their stance or excuse their behavior but we can be an example to them in the way that we respond.
I'm sorry that you haven't witnessed adults acting very mature lately, but I have great hope that you can turn the tide on this behavior and together we can be stronger and be truly great, because we are believing and applying the truth from the greatest leader of all, King Jesus.

You might also like:
Freedom (post by Karen Brown of Stooping for Manna)
Dear Children: Here's What You Need to Never Forget about the Orlando Massacre
Grounded: More Freedom = More Responsibility
Join a community of encouragers and kindness speakers over here on Facebook and link-up an uplifting post over here on Kelly Balarie's #RaRaLinkup.