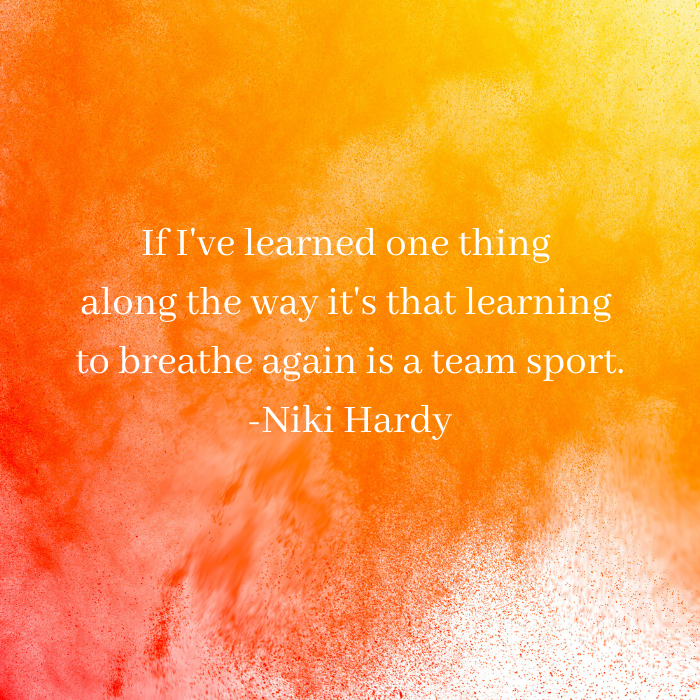 It has been a challenging season. As we navigate back-to-school and sport schedules, it feels a bit like swimming upstream in white-capped rapids–one step forward, two steps back, as you try to keep your head above water. Coincidently, one of our kiddos is a swimmer.
During one of Brooke's swim meets, she was assigned to swim the 500-meter race. That's 20 laps! After lap 5 she wanted to quit (I don't blame her one iota). But she kept going, steadily, one lap and then the next.
On top of the hum and buzz of busy life, I recently faced some unexpected twists and turns at work.
At first these vocational detours felt like a dead-end. I was going one way and then (enter the sound your car makes when you cross the rumble strips) all of sudden I encountered a barrier that impeded forward motion.
What was being asked of me felt daunting. It was like being asked to swim the 500 when you already struggle with the 100-meter race.
Needless to say, I didn't expect it or like it.
I was going along, swimmingly and then BAM! I hit a wall I hadn't seen before.
Forward motion is my friend. Productivity fuels me. When I am forced to stay put, I feel kind of lost. I'm not sure what to do when idle.
Do you feel a bit lost when you're idle?
Click To Tweet
When faced with this barrier, I had a choice:
I could quit (but I'm a finisher so even though it was a temptation, I just couldn't bring myself to throw in the towel). 

I could throw a fit (okay, I did a little of that).

I could have a pity-party (I did a bit more of this than I care to admit).

Or I could view this unexpected roadblock as a detour instead of a dead end.
In Chapter 8 of Breathe Again by Niki Hardy, she tells of a scary swimming account, in which the riptide swept her out, far away from shore. One of her rescuers told her that, in the future, she should not go against the riptide but go along with the riptide—parallel to it—working with the force, not against it.   
Woah. What a breakthrough.
When life knocks you down, you don't need platitudes, you need straight-forward practices to help you through. Breathe Again provides needed empathy from, and for, those acquainted with pain. With wit and candor, Hardy equips those who are hurting to face each day as a thriver. -Katie M. Reid, national speaker and author of Made Like Martha: Good News for the Woman Who Gets Things Done
How many times do we use up our energy trying to get back to where we were, or where we want to go, instead of learning to swim parallel with the unexpected force present?
Don't get me wrong, this is not an invitation to roll over and give up. This is the opposite. This is choosing to lean into the tension and use it to propel us toward the deeper work that God is doing.
What if you viewed this unexpected roadblock as a detour instead of a dead end?
Click To Tweet
It's not easy to acknowledge what we cannot control and trust God to use the hard things to bring us to a different, more healthy place.
As I find myself in an unexpected season of waiting with work, I am slowly learning to let God handle the things I cannot overcome on my own strength and lean into His power to uphold me through it.
Friends, let's ask God to help us embrace the journey before us, even, and especially, when it looks differently than expected.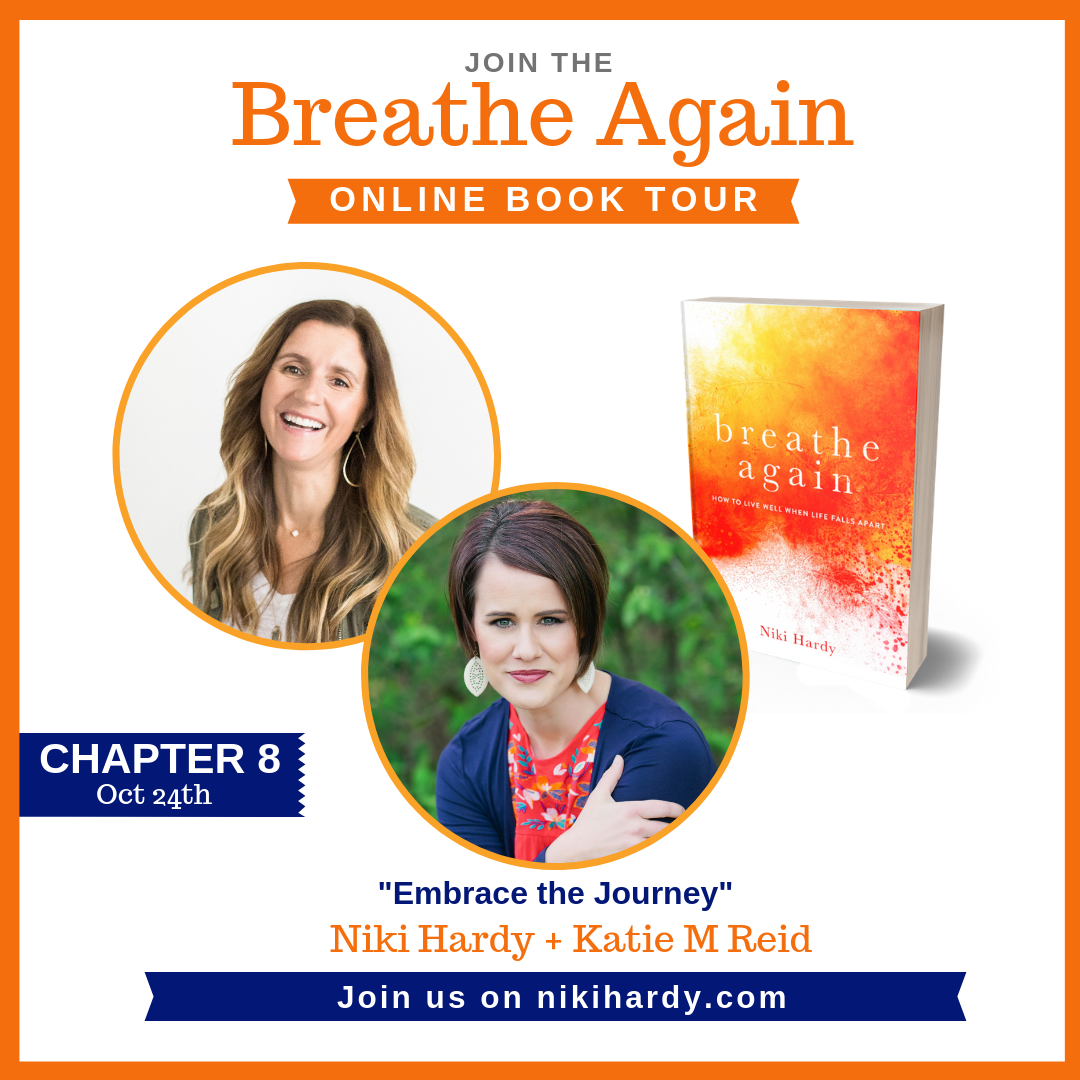 It's a treat to be a part of Niki Hardy's Breathe Again Book Tour. We also interviewed Niki and her husband, Al, on Stop! Hammock Time and talked in depth about this idea of embracing the journey instead of giving up or fighting against it.
Here's more about Breathe Again:
No one gets to skip the tough stuff and when life threatens to drown us we're left gasping for air, merely surviving a life we never ordered. Niki Hardy has been there, screaming, "God, is this it? Where's the abundant life you promised? Are you even listening?"
Life might not be fair, but through loss, grief, and cancer, Niki discovered life doesn't have to be pain-free to be full. Through 7 practical steps, with hands-on questions, actions, and prayers, she equips readers to grasp the full life Jesus came to give them, right where they are.
Head over to Niki's place to learn more and join us for the book club.
You might also like:
Made Like Martha Mobile Book Club (Guest Post by Niki Hardy)
Are You Praying for a Revelation?  (Guest Post by Niki Hardy)