Welcome to Week #8 of the Made Like Martha mobile book club!
We hope you'll join us for the next three weeks as we dig into this message of grace and freedom. As we discuss each chapter of Made Like Martha, I've invited some of my writing friends to take turns hosting our mobile book club, at their place.
We'll also interact over in the Made Like Martha Sisterhood (Facebook Group), so be sure to join it, if you haven't yet. Today's host will be joining me tomorrow, around 2:15pm EST, in our Facebook Group, for a live chat about Chapter 8, on Wednesday, September 12th.
We look forward to getting to know you better as we read, chat, and interact.
Disclosure: Affiliate links below. Read full disclosure policy here. 
In case you haven't ordered one yet, grab a copy of Made Like Martha (paperback, ebook, or audio version) today. We'll be discussing Chapter 9, next Tuesday.
Our host for this week is the one-and-only, Niki Hardy. Niki is a dynamo—with a fabulous British accent—and a fellow hope*writer. She's the one who prayed that liberating prayer for me about worry and worship, as mentioned in Chapter 2, of my book. Niki is a writer, speaker, and all-around fun gal. She has been through a lot but her mantra is, "Life doesn't have to be pain-free to be full."
Book Club Week #8
As we stood on my front porch in the bright spring sun, our dogs panted noisily after our walk, "It's your job to get well" she said sternly as only a friend can.
Amongst the fall colors the previous year I'd run a marathon in the mountains (all downhill I'm no iron woman!) then while the rest of the world rang in the new year I held my sister's hand as she died of cancer. Six weeks later, as spring fought its way into the world, I began my own fight, with rectal cancer (yes, rectal).
My friend was right, it was my job to get well but I'd never signed up for this. I liked the job I had thanks all the same –mum, pastor's wife, all around optimist, encourager, and teller of bad jokes.
Allowing ourselves to rest may be the biggest battle some of us ever fight.
Click To Tweet
I didn't want the job of cancer patient. I didn't want to be sick with a tumor the size of a double stuffed Oreo up where the sun doesn't shine.
I was a runner not a rectal cancer patient. I was strong not weak.
I was well, I was fit. I was a do-er, a make-it-happen captain. I didn't want to rest, accept help, slow down, and trust God. That sounded like surrender, punishment even, and I'm a fighter, however messy and scrappy.
I assumed I was caught between resting in Him and resisting the cancer. One felt like stopping the other like going; a red light versus green. One asked me to stand still while the other demanded I move forward.
I like green lights, forward momentum, progress, and action. I even run to find stillness within me. I keep pace on the pavement to keep the peace in my soul. Maybe you're wired that way too.
I keep pace on the pavement to keep the peace in my soul. -Niki Hardy
Click To Tweet
But what if fighting meant resting? Could allowing myself to rest be the biggest battle I had to fight?
P.S. Attention wannabe writers, beginning writers, experienced writers, and published writers! Checkout the only writing community that I subscribe to: hope*writers. They are opening their doors this week (but only until Friday, September 14th), so act fast! Learn more: HERE!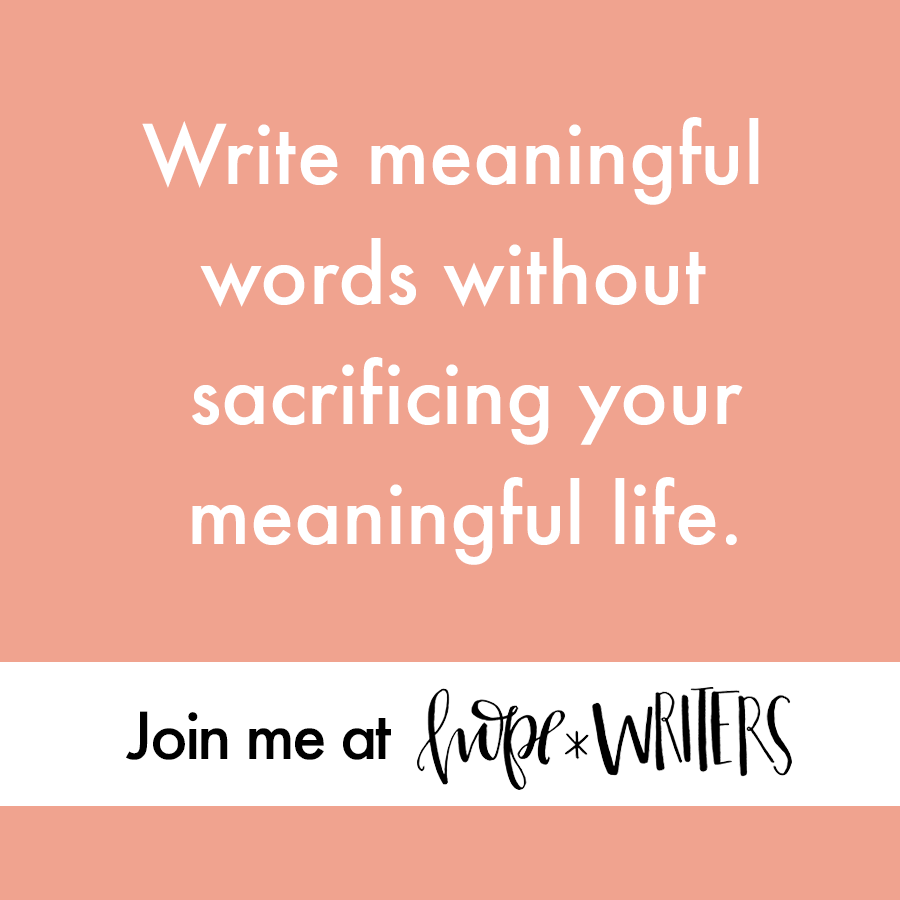 You might also like:
Made Like Martha Book Club Chapter 1 (with Vanessa Hunt)
Made Like Martha Book Club, Chapter 2 (with Betsy de Cruz)
Made Like Martha Book Club, Chapter 3 (with Kristin Funston)
Made Like Martha Book Club, Chapter 4 (with Dalene Reyburn)
Made Like Martha Book Club, Chapter 5 (with Jen Weaver)
Made Like Martha Book Club, Chapter 6 (Jami Amerine)
Made Like Martha Book Club, Chapter 7 (Tessa Kirby)