We are kicking off a fun Holiday Series, from now until the end of the year, on the Martha + Mary Show podcast. I invited Kate Battistelli back to kick things off.
Disclosure: Affiliate links are used in this post. If you choose to purchase through the links, we may be compensated at no additional cost to you. See full disclosure policy.
Listen to the latest episode below, on our podcast webpage, or access Episode #117 on your favorite podcast app.
Show Notes for Episode 117: Getting Ready for Christmas with Kate Battistelli
Kate Battistelli shares meaningful Christmas traditions, easy recipes, and reads a scene from A Very Bavarian Christmas.
Today's Guest: Kate Battistelli is an author, speaker, former actress/singer in the New York Broadway musical theatre world and mother of GRAMMY award-winning Contemporary Christian recording artist Francesca Battistelli. Kate's goal is to see men and women become all God has created them to be, and she truly believes each of us are here to change the world. She loves to speak about her book, The God Dare, and inspire others to let Jesus pick their future. She's been married to her husband Mike for thirty-five years and loves being near her daughter, son-in-law and four amazing grandchildren.
Theme Music: "I'll Dream of Christmas" written by Lisa Troyer and Dawn Yoder, courtesy of Circle of Friends.
Show Sponsor: A Very Bavarian Christmas by Katie M. Reid, access the book club kit.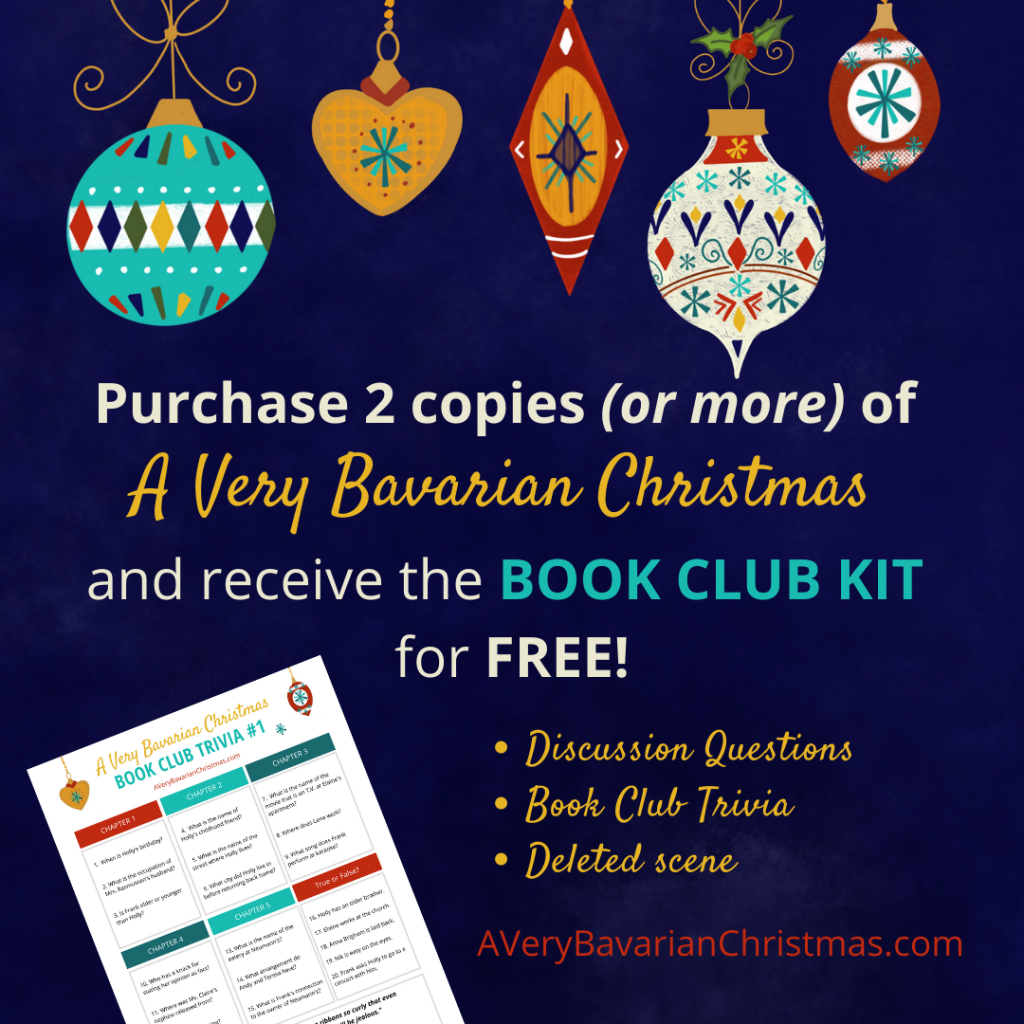 Things We Talk About:
What is your favorite dessert recipe for the holidays? Kate is sharing 2 of hers on the #marthamaryshow @katebattistelli #holidaybaking #holidayrecipes
Click To Tweet
Exciting news! A Very Bavarian Christmas album will be available for streaming on November 26th!
Connect with Us:
Subscribe to the show and leave a rating and review.
What is your favorite way to focus on the real meaning of Christmas? @katebattistelli shares hers on the #marthamaryshow #christmas
Click To Tweet
Catch Up on recent episodes of the podcast:
116: From Broadway to The God Dare with Kate Battistelli
115: Taste Your Words with Bonnie Clark
114: Leaning on Jesus Every Day with Wendy Pope (Part 2)
113: Leaning on Jesus Every Day with Wendy Pope (Part 1)
112: The Joy of Healthy Living
111: Living a Redesigned Life with Tracy Steel