We are continuing the Holiday Series, from now until the end of the year, on the Martha + Mary Show podcast.
We are grateful for every review of The Martha + Mary Show. Here is a 5-star review from Liz L.:
Two of my favorite authors have come together to show both sides of the coin. Are you more like Martha? (I am!) Or are you more like Mary? Either way, you can gain great insight and wisdom through the perspective of each from Katie and Lee's lens. You get to see inside deeper how each of us is made, wired, and just how God wanted it to be. There is a great balance between the two as they share personal stories, scripture, and show the flip side to what the other said showing that you are not alone in this journey. Very relatable!
Disclosure: Affiliate links are used in this post. If you choose to purchase through the links, we may be compensated at no additional cost to you. See full disclosure policy.
Listen to the latest episode below, on our podcast webpage, or access Episode #120 on your favorite podcast app.
Show Notes for Episode 120: The Movies of Christmas with Micah Lynn Hanson
Actress, Micah Lynn Hanson, shares her favorite Christmas movies, her experience with acting, and her journey from co-dependency to freedom.
Theme Music: "I'll Dream of Christmas" written by Lisa Troyer and Dawn Yoder, courtesy of Circle of Friends.
Show Sponsor: A Very Bavarian Christmas by Katie M. Reid, access the book club kit.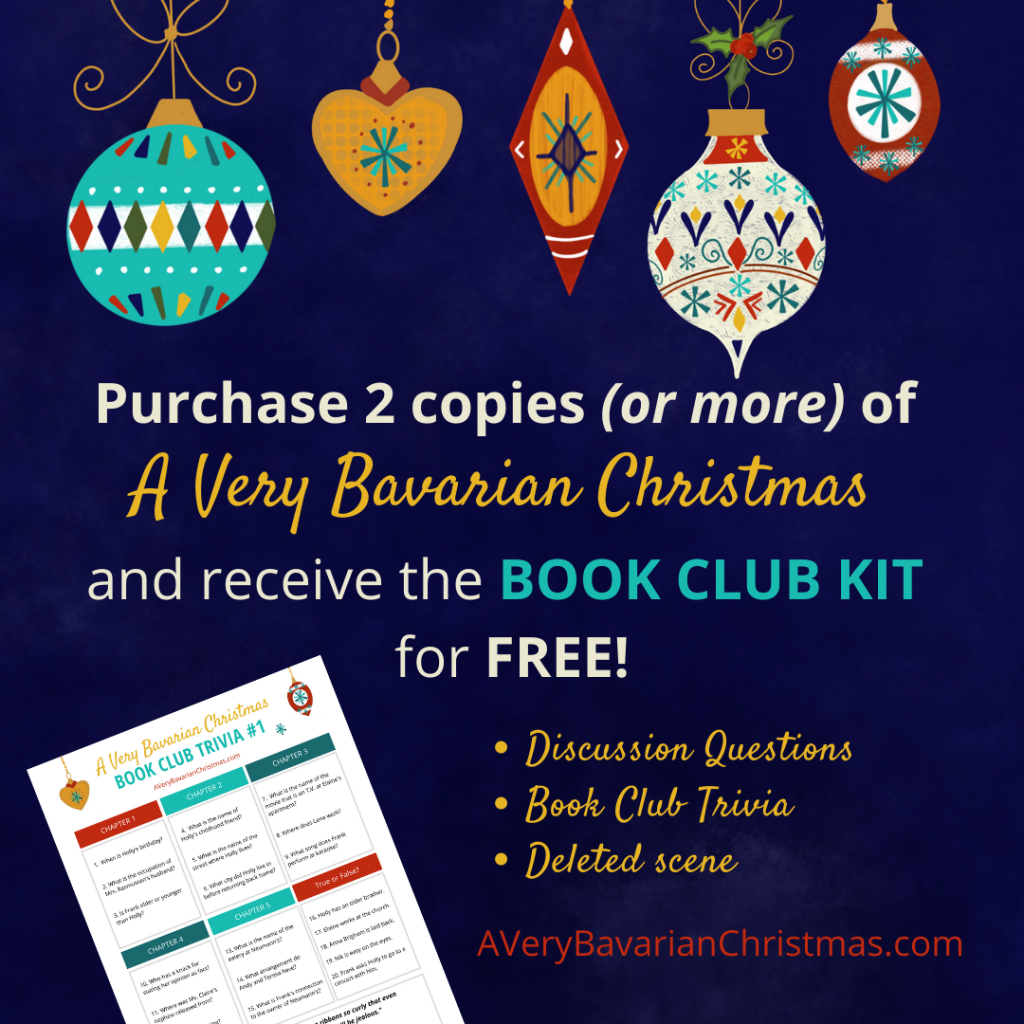 Today's Guest: Micah Lynn Hanson moved to the small mountain town, Coeur d' Alene, Idaho, at a young age. Growing up in a small town, and being the shy, introverted, "homeschooled kid", it wasn't until her late teens that she discovered her talent and passion for the arts. God has truly guided each of her steps in this crazy industry and she has had the the privilege or playing everything from Belle in Disney's "Beauty and the Beast", to Wednesday Addams, in "The Addams Family The Musical", to getting to work with the Kendrick Brothers on their film OVERCOMER, as well as her leading role in their feature film "Like Arrows" as well as a co-star role in season 5 of CMT's NASHVILLE. She looks forward to continuing to tell powerful and meaningful stories, through her acting as well as producing her own projects in the future. Don't miss her endearing performance in "A Match Made at Christmas."
Is co-dependency a part of your story? You can experience freedom from it. @micahlynnhanson #marthamaryshow #codependency #mentalhealth
Click To Tweet
Things We Talk About:
Today's Verse: Exodus 17:12 (ESV)
But Moses' hands grew weary, so they took a stone and put it under him, and he sat on it, while Aaron and Hur held up his hands, one on one side, and the other on the other side. So his hands were steady until the going down of the sun."
Connect with Us:
Subscribe to the show and leave a rating and review.
What is the best worst thing that has happened to you? Actress, Micah Lynn Hanson, shares her on the #marthamaryshow @micahlynnhanson
Click To Tweet
Catch Up on recent episodes of the podcast:
119: Hope for the Weary at Christmas with Holly Haynes
118: The Sounds of Christmas with Lisa Troyer and Jillian Blair
117: Getting Ready for Christmas with Kate Battistelli
116: From Broadway to The God Dare with Kate Battistelli
115: Taste Your Words with Bonnie Clark
114: Leaning on Jesus Every Day with Wendy Pope (Part 2)
113: Leaning on Jesus Every Day with Wendy Pope (Part 1)