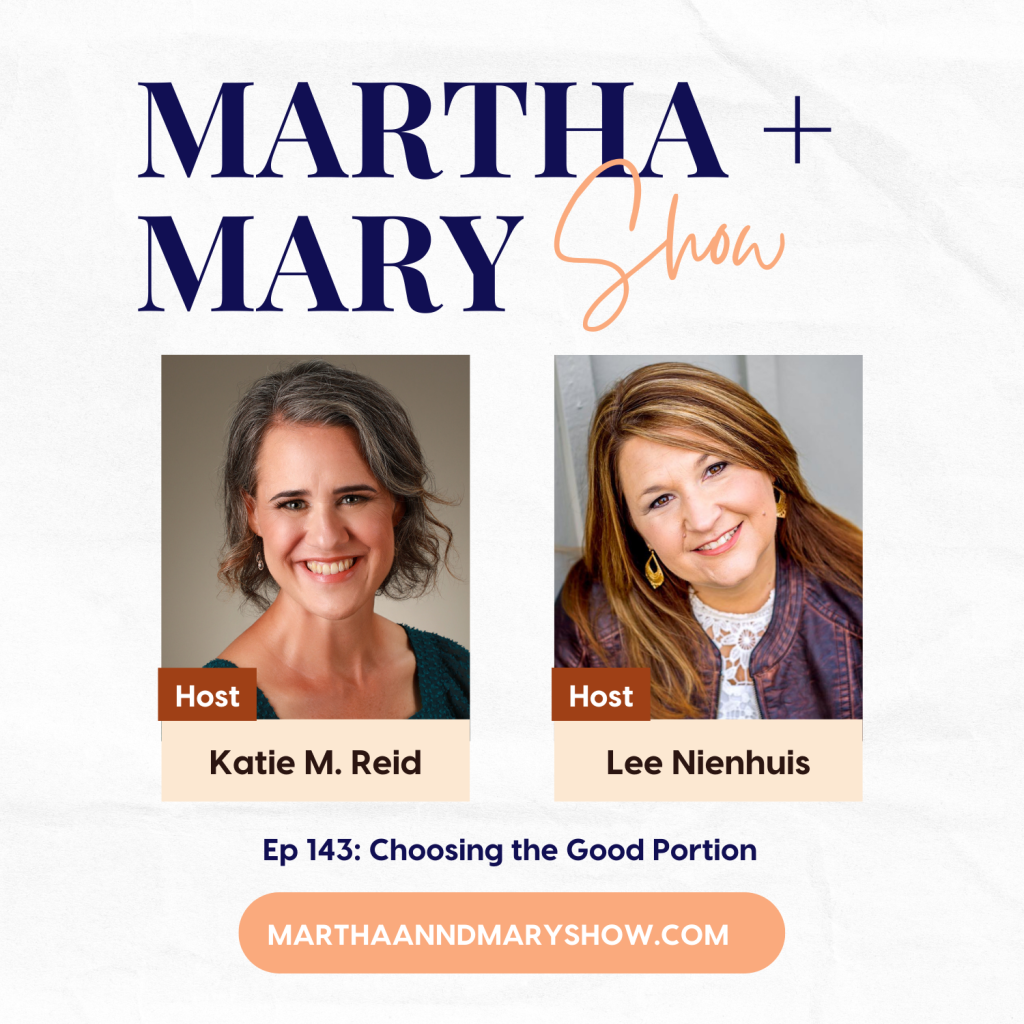 We're back with a brand new season of The Martha + Mary Show podcast! We've talked a lot about Martha but now it's time to pull up a seat and learn from Mary and her choice to sit at Jesus' feet. You too can choose the good portion!
Disclosure: Affiliate links are used in this post. If you choose to purchase through the links, we may be compensated at no additional cost to you. See full disclosure policy.
Listen to the latest episode below, on our podcast webpage, or access Episode #143 on your favorite podcast app.
Show Notes for Episode 142: Choosing the Good Portion
Katie and Lee discuss how Mary from the Bible chose the good portion and how you can too in this busy season.
Theme Music: "Found" by Lisa Troyer and Dawn Yoder Venture3Media/Circle of Friends
Today's Sponsor: Made Like Martha book by Katie M. Reid
Things We Talk About:
Today's Verse: Psalm 16:5-6 (NIV)
Lord, you alone are my portion and my cup; you make my lot secure. The boundary lines have fallen for me in pleasant places; surely I have a delightful inheritance."
Memorable Moments:
"Sometimes we face a crossroads where there is a temptation to sin or an invitation to obey. But sometimes we face a crossorads where there is an invitation to something good and an invitation to something better." -Katie
"It's not how far we drift but how quickly we come back." -Lee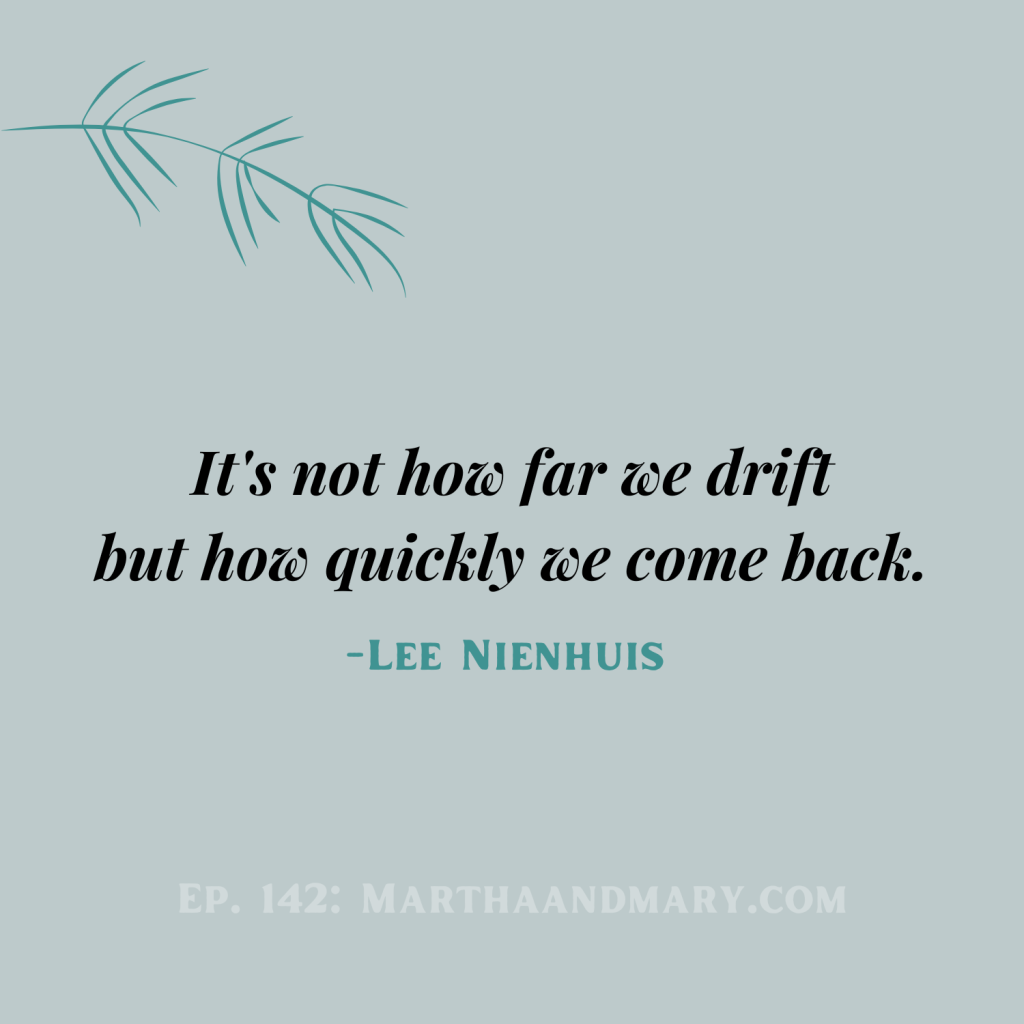 Your turn! Let us know how you are choosing the good portion in this season.
Connect with Us:
Subscribe to the show and leave a rating and review.