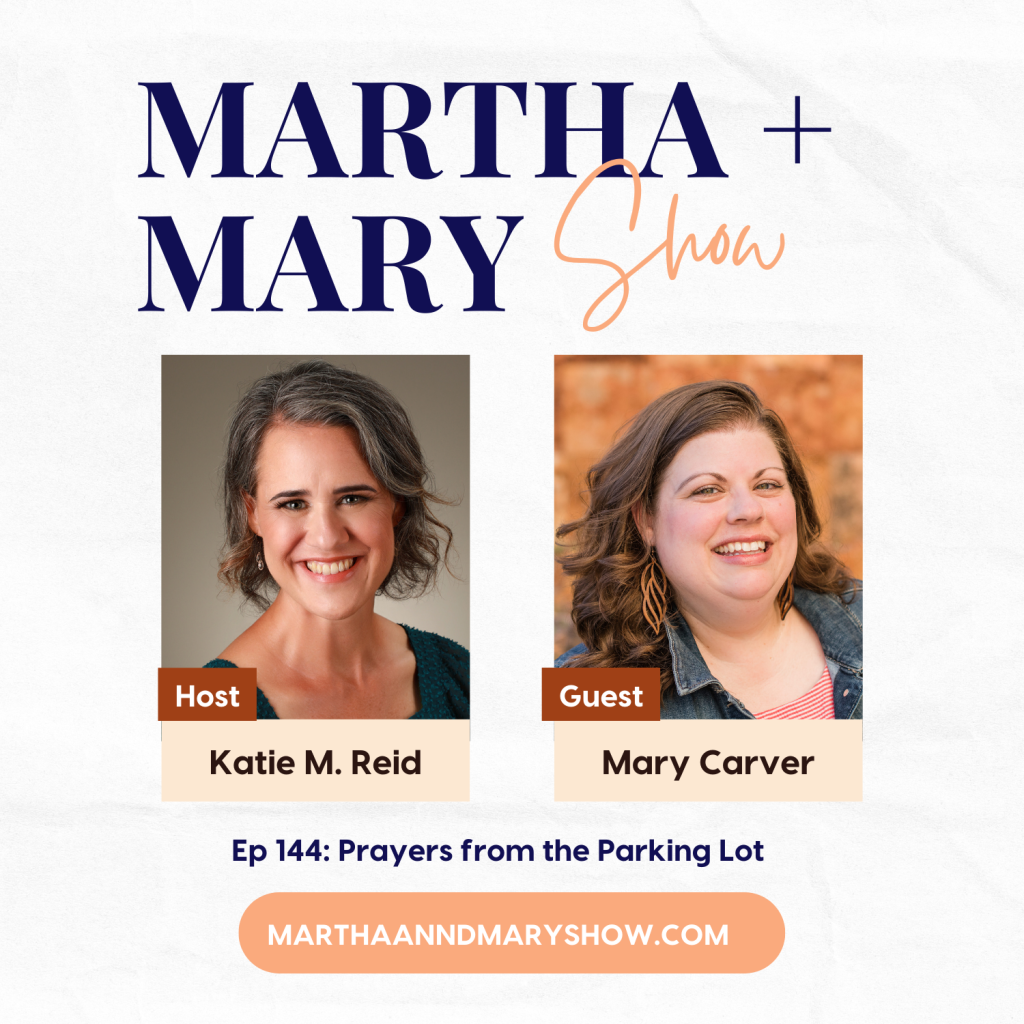 Are you worried about your kids? Do you wonder if your SOS prayers on behalf of your family are being heard?
Today's episode will alleviate mama guilt and invite you to pray for your kids from wherever you are…even in the minivan.
Disclosure: Affiliate links are used below. If you choose to purchase through the links, we may be compensated at no additional cost to you. See full disclosure policy.
Listen to the latest episode below, on our podcast webpage, or access Episode #144 on your favorite podcast app.
Show Notes for Episode 144 with Mary Carver
Mary Carver encourages moms to pray for their kids on-the-go and experience more peace.
Today's Guest: Mary Carver writes and speaks with humor and honesty, encouraging women with truth found in unexpected places. She lives for good books, spicy queso, and holiday movie marathons—but she lives because of God's grace. Mary hosts a podcast about pop culture and faith called The Couch, and she's the author of a new devotional for moms called Prayers from the Parking Lot. She also writes regularly for MomAdvice.com and DaySpring's (in)courage community. Connect with Mary online at @marycarver on social media and marycarver.com.
Theme Music: "Found" by Lisa Troyer and Dawn Yoder Venture3Media/Circle of Friends
Show Sponsor: Countercultural Parenting: Building Character in a World of Compromise by Lee Nienhuis

Things We Talk About: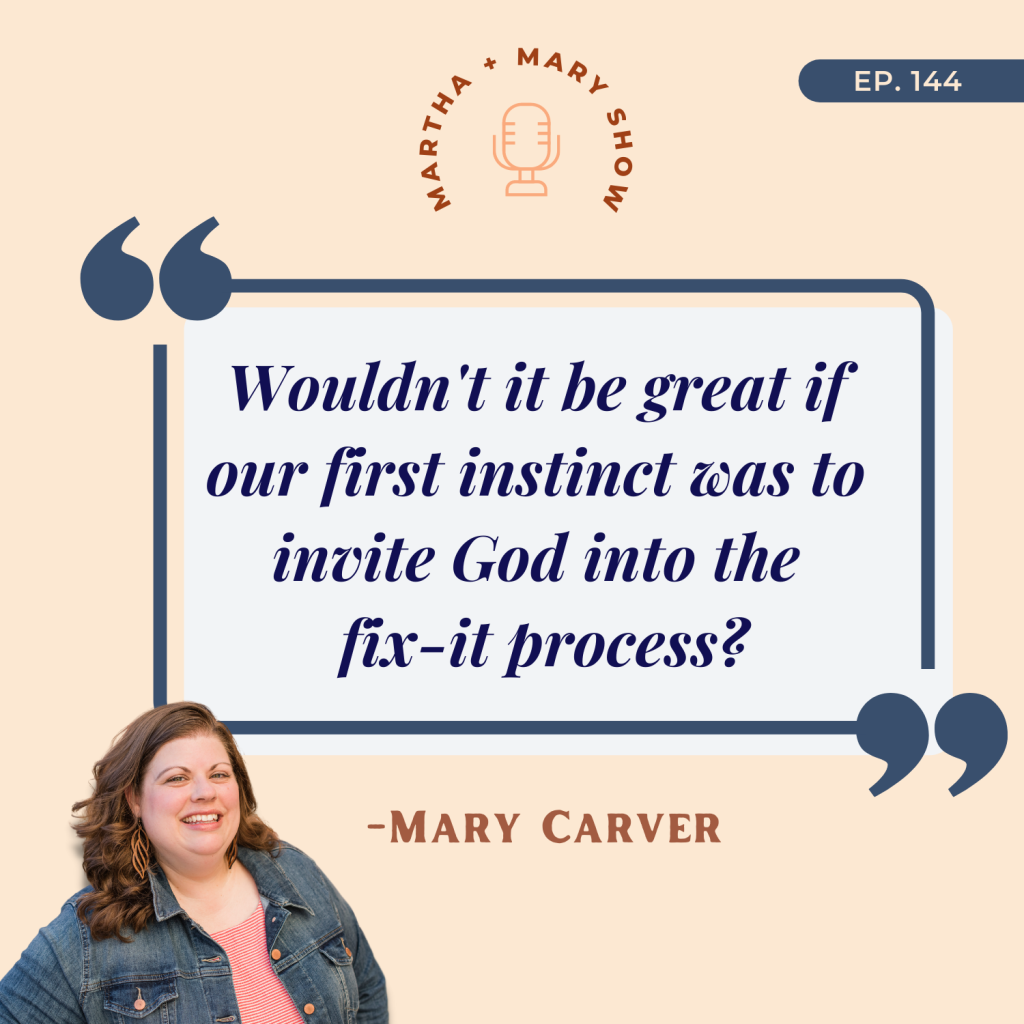 Back-to-School Tips:
Take one thing off your plate each week.
Reset your house and heart on Sunday night.
Pray for your kids.
Back to school tips to help you experience more peace from @marycarver on Ep. 144 of The Martha + Mary Show. #marthamaryshow #momlife #backtoschool
Click To Tweet
Connect with Us:
Subscribe to the show and leave a rating and review.