What a treat to introduce you to one of my local friends, today, on the podcast. Cherri's story is inspiring and it's a great conversation to end with for 2022. We will be back again in early January, so in the meantime feel free to catch up on the podcast, re-listen to one of your favorite episodes, and most importantly, take time to celebrate Jesus' birth and enjoy your loved ones over the holidays.
Disclosure: Affiliate links are used below. If you choose to purchase through the links, we may be compensated at no additional cost to you. See full disclosure policy.
Listen to the latest episode below, on our podcast webpage, or access Episode #156 on your favorite podcast app.
Show Notes for Episode 156 with Cherri Bornman
Cherri Bornman shares her family's story of a miracle transplant and God's faithfulness in the waiting.
Today's Guest: Cherri Bornman is a music-maker and a worship leader. She has been making music for more than 40 years and grew up with music in her life from a very early age. Cherri is passionate about the transforming power of music in a person's life from birth to age 99. Her experience at her private studio, community theatre, the local schools and church give her a vast background and experience with working with all ages to transform lives through the power of Music. Cherri leads worship at churches and for events.
Theme Music: Here Comes Christmas song performed by Jillian Blair/Ensemble, written by Tony Wood/Don Poythress
Show Sponsor: Brave Moms, Brave Kids: A Battle Plan for Raising Heroes by Lee Nienhuis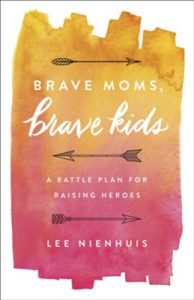 Things We Talk About:
God is not looking for me to be this mighty person…being in His Presence, looking up to Him and acknowledging Him is enough. - Cherri Bornman #marthamaryshow #faith #christmas Click To Tweet
Key Verse: Psalm 27:13-14
I remain confident of this:
    I will see the goodness of the Lord
    in the land of the living.
Wait for the Lord;
    be strong and take heart
    and wait for the Lord."
Quotes from Cherri, from our conversation:
"God, would be mighty for me?"

"God is getting you ready for the next thing."

"We don't always understand, we don't see the whole big picture but am I willing to be in Him, in His Presence, just sitting and trusting and waiting for what He is doing. He is doing something, when we I can't see it. Are we willing to trust Him?"
Are you solely seeking the miracle or are you also seeking the Miracle-Working God? We want the miracle, God wants a relationship with us. #marthamaryshow #miracle #Christmas #Emmanuel
Click To Tweet
Connect with Us:
Subscribe to the show and leave a rating and review.