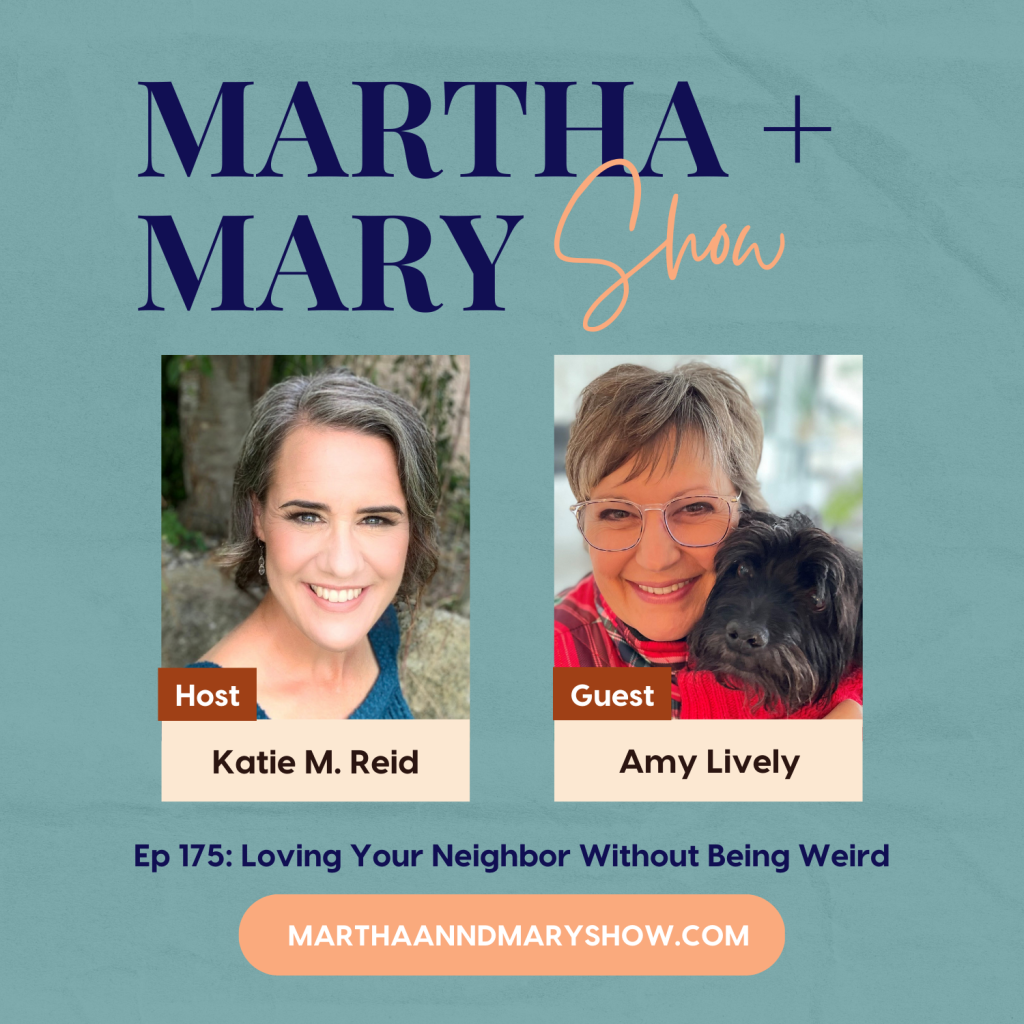 Do you want to get to know your neighbors better? Are you unsure how to get started? Don't miss this helpful episode with today's guest.
Disclosure: Affiliate links are used below. If you choose to purchase through the links, we may be compensated at no additional cost to you. See full disclosure policy.
Listen to the latest episode below, on our podcast webpage, or access Episode #175 on your favorite podcast app.
Show Notes for Episode 175 with Amy Lively
Amy Lively provides tips, tools and teaching about loving our neighbors without being weird, offensive or pushy.
Today's Guest: Amy Lively is a speaker and author of How to Love Your Neighbor Without Being Weird. Amy is passionate about helping people identify their unique ministry gifts and use them in their community. She and her husband live in Colorado and Florida with their dog and cat.
Theme Music: "Found" by Lisa Troyer and Dawn Yoder Venture3Media/Circle of Friends
Show Sponsor: Made Like Martha book by Katie M. Reid
There is a difference between peace from understanding and peace that surpasses understanding. -Amy Lively (Philippians 4:7) #peace #marthamaryshow #understanding
Click To Tweet
Discover how to love your neighbor without being weird with Amy Lively on Ep. 174 of the Martha + Mary Show. #hospitality #loveothers #faith #marthamaryshow
Click To Tweet
Connect with Us:
Subscribe to the show and leave a rating and review.