Did you know that today (October 11th) is the International Day of the Girl? We are celebrating big time with our friend Cindy. Join us as we rally around this generation of incredible girls!
Disclosure: Affiliate links are used below. If you choose to purchase through the links, we may be compensated at no additional cost to you. See full disclosure policy.
Listen to the latest episode below, on our podcast webpage, or access Episode #182 on your favorite podcast app.
Show Notes for Episode 182 with Cindy Bultema
Cindy Bultema, Executive Director of GEMS Girls' Club, shares the state of the union for girls and how we can rally around them with hope, especially on the International Day of the Girl.
Today's Guest: Cindy Bultema has a powerful testimony of overcoming loss and addiction. Once a young mom who suffered from years of addiction; an eating disorder and a near fatal overdose, she now leads thousands of young girls into a loving relationship with Jesus as the Executive Director of GEMS (Girls Everywhere Meeting the Savior), a non-profit ministry impacting the lives of girls worldwide.
Show Sponsor: Let Hope Arise 5-Day Devotional: Experience lasting hope and less stress in ten minutes or less with this lovely resource written by the Martha + Mary Sisterhood.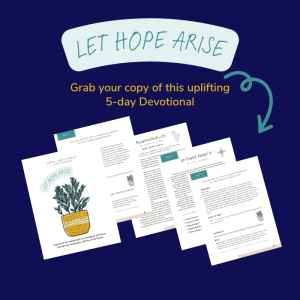 Only Jesus can fill the emptiness and brokenness. @cindybultema1 @leenienhuis #dayofthegirl #sharetheLOVED #marthamaryshow #GEMS
Click To Tweet
Things We Talk About:
Live Full, Walk Free Bible Study by Cindy Bultema
My Yes in on the Table by Jennifer Hand
State of the Union for Girls
Leah from the Bible: Genesis 29:14-30
Our girls desperately need connection (watch a movie, drive to the store, cook together)
Make eye contact, lean in, listen to them, ask questions (tell me more), hug them (12 hugs a day for growth)
Love Languages (affirming words, quality time, physical touch, gifts, acts of service)
Sticky Faith by Dr. Kara E. Powell
This is not the time for anyone to stay on the sidelines.
Just keeping a phone out of a girl's hand isn't going to solve the loneliness and brokenness of a girl's heart. @cindybultema1 @leenienhuis #marthamaryshow #dayofthegirl #sharetheLOVED
Click To Tweet
Memorable quotes for Cindy:
"Call out the strength of the girls around you. Our girls are desperate for someone to speak truth over them."
"The strength of a girl comes from Christ."
"Our world needs our girls strong, secure, and confident in Christ."
"If we are going to change this generation of girls, it's going to take all of us playing our part and being focused on speaking truth and providing relationships for girls."
"God how would you use me today to be your ambassador?
The International Day of the Girl is a globally recognized day to celebrate and lift up girls while raising awareness about the challenges they face. Girls from GEMS clubs around the world will participate by sharing pictures with signs featuring their own A-to-Z attributes, highlighting the strengths they've gained through club experiences. We encourage others to join in and #SharetheLOVED.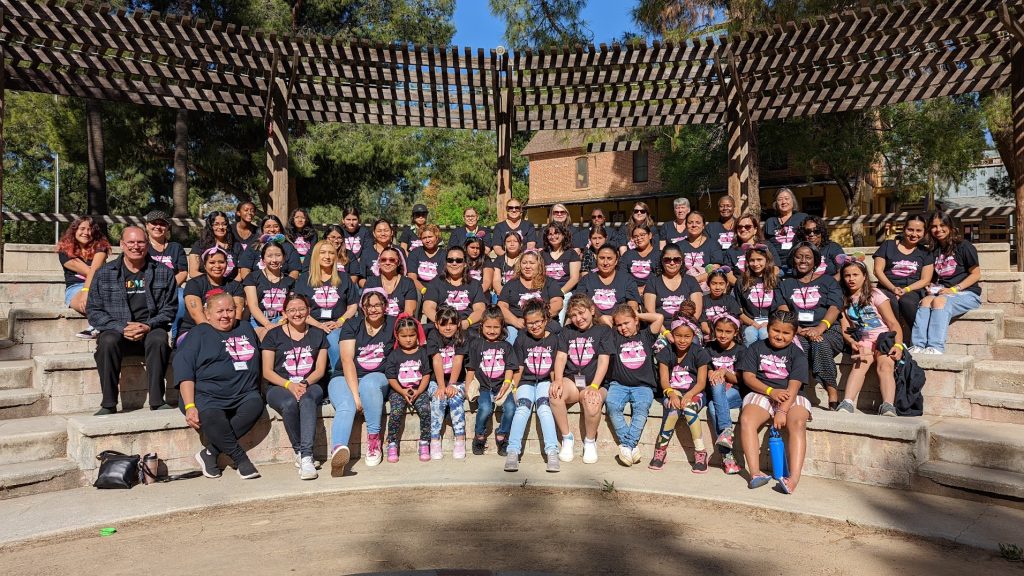 Celebrate the International Day of the Girl:
Celebrate the girls who are in your circle of influence, text them and remind them that they are seen, known, loved.
GEMS Girls' Clubs is a global ministry dedicated to engaging and equipping girls in their faith for over six decades. Through its transformative girl's clubs, programs, and products, GEMS provides a supportive environment for girls to grow, learn, and flourish in who God made them to be. GEMS clubs are currently active throughout 17 countries, 9 Canadian provinces, 40 states, and growing. Follow @GEMSgirlsclubs on social media.
Every time you pursue connection with your kids it matters. @cindybultema1 @leenienhuis #marthamaryshow #sharetheLOVED
Click To Tweet
Connect with Us: