We recorded this episode over a month ago, God knew what would be happening in the world upon its release—we did not. Our hearts go out to the people of the Middle East as they live through a horrific and heart-breaking conflict. Join us in praying for all those impacted as we take a closer look at the land and people of the Bible.
Disclosure: Affiliate links are used below. If you choose to purchase through the links, we may be compensated at no additional cost to you. See full disclosure policy. As an Amazon Influencer, I earn from qualifying purchases.
Listen to the latest episode below, on our podcast webpage, or access Episode #184 on your favorite podcast app.
Show Notes for Episode 184 with Kristi McLelland
Experience Scripture through a Middle-Eastern lens during this timely conversation with Professor Kristi McLelland.
Today's Guest: Kristi McLelland is a professor at Williamson College, the best-selling author of Jesus & Women and The Gospel on the Ground Bible studies, Rediscovering Israel, and a biblical culturalist who teaches the Bible in its historical, cultural context. After studying in Egypt and Israel in 2007, Kristi began leading biblical studies trips to Israel in 2008. She has trained under renowned rabbis, archaeologists, and professors. Kristi's study trips to Israel, Italy, Turkey, and Greece, as well as her in-person and online courses and resources—including her popular Pearls podcast, position Westerners to discover the Bible within the Middle Eastern context in which it was written.
Show Sponsor: Made Like Martha: Good News for the Woman Who Gets Things Done book by Katie M. Reid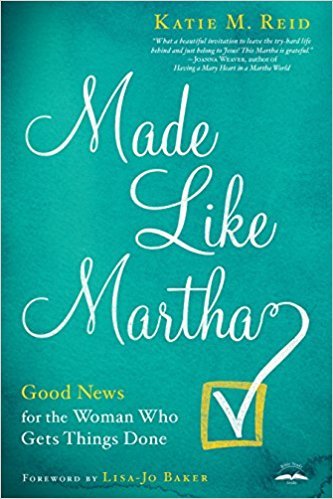 Key Verse: Hebrews 4:12 (ESV)
For the word of God is living and active, sharper than any two-edged sword, piercing to the division of soul and of spirit, of joints and of marrow, and discerning the thoughts and intentions of the heart."
Things We Talk About:
"Pearls" podcast
Rediscovering Israel book
Jesus & Women Bible Study
Sea of Galilee
Capernaum
Pastor Jon Tyson: "We are living in a Genesis 3 world with a Genesis 1 and 2 blueprint on our way to a Revelation 21 future."
Learning to walk with the Living God is learning to let Him do it. @McLellandKristi @leeninehuis #marthamaryshow #faith #faithjourney
Click To Tweet
Connect with Us:
I started reading the Bible through a lens of love instead of a pointing finger. #marthamaryshow #faith #faithjourney #godlovesyou @leeninehuis
Click To Tweet