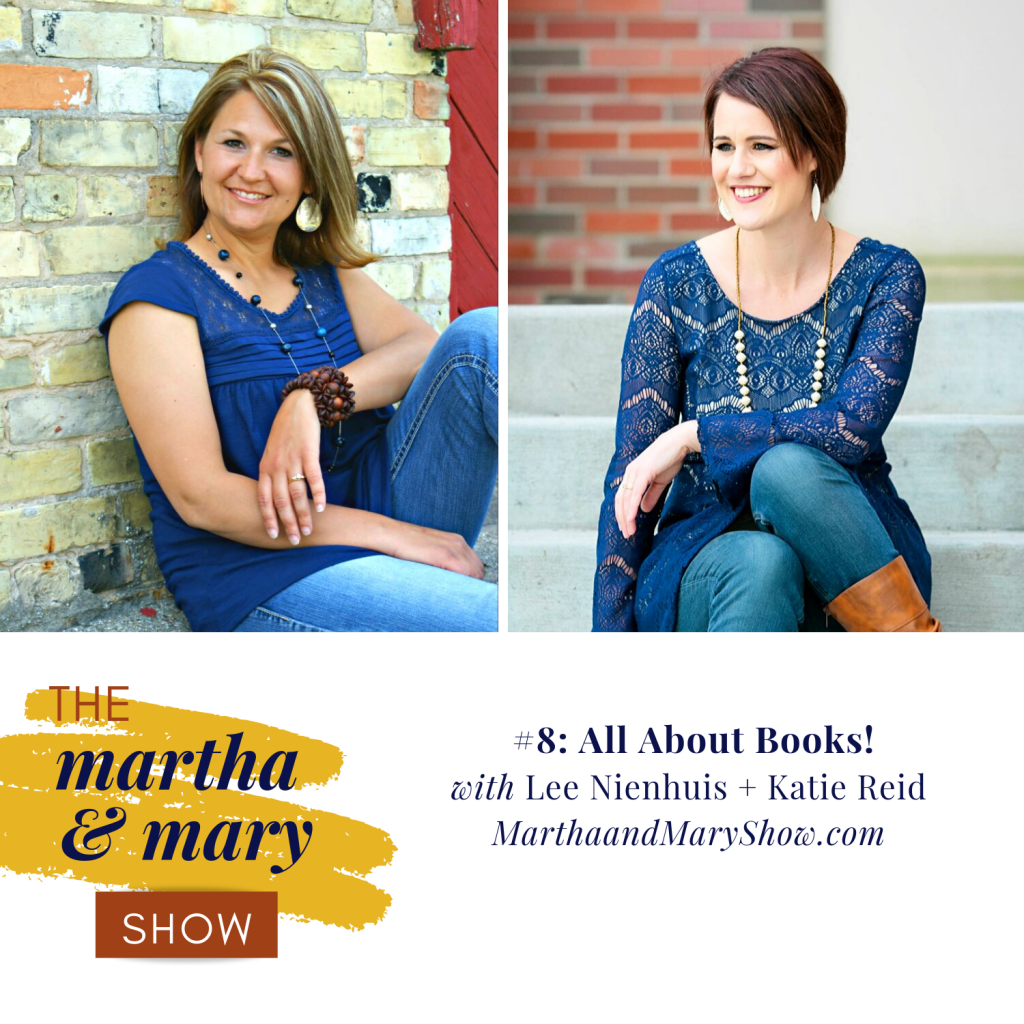 It's fun to find out where you listen to the podcast. One listener said she tunes in while doing chores around the house, and another took the show, in her earbuds, to the state fair and listened while bathing cows.
Last week's episode was on The Power of Prayer. I don't know about you, but I was challenged and inspired. A friend and I are starting up a local Moms in Prayer group, as a result of that episode, #7.
Here's a response from a listener:
Lord, I thank you for Katie and Lee's openness to share their struggles with us! These ladies are so relatable which is the way you use them to speak to my heart! I am a fellow prayer struggle bus rider too. I pray if you are like me and struggle to get in the groove to pray routinely throughout your day, not just in times of desperate need but all day long, that God will bring to your mind the need to constantly be in communication with him through praise, thanksgiving, and intercession! Amen. -C.W.
Last week we deep dived into all things prayer and this week, we are cracking open the pages of some of our favorite books.
Access Episode 8 on your favorite podcast app. You can also listen to the latest episode over here, on our podcast webpage.
Be sure to subscribe to the show and leave a rating and review via your podcast listening app: iTunes, Stitcher, Libsyn, or Spotify.
Disclosure: Affiliate links are used in this post. If you choose to purchase through the links, I may be compensated at no additional cost to you. See full disclosure policy.
Nothing really happens until someone writes something. @leenienhuis #marthamaryshow #podcast
Click To Tweet
Show Notes for Episode #8: All the Books!
We're all about books! Authors and avid readers, Katie and Lee, chat about what they used to read (as teens), what kind of books they love to read, and what they are currently reading. Discover a new favorite in this light-hearted conversation about the books that have shaped this Martha + Mary pair.
Theme music: "Driven" from Katie Reid's "Echoes of My Heart" Album. https://www.katiemreid.com/singer/
Things We Talk About:
Featured Resource: Leave a review on Amazon, Barnes & Noble, GoodReads, and ChristianBook, etc. about the books you've read recently. It helps others discover the books you enjoyed and it's like giving flowers to the author (if you liked it)!
Today's Verse: Revelation 21:5 (ESV)
And he who was seated on the throne said, "Behold, I am making all things new." Also he said, "Write this down, for these words are trustworthy and true."
Show Sponsor: Brenda Yoder (Author of Fledge: Launching Your Kids Without Losing Your Mind). Connect with Brenda at: https://brendayoder.com/
Our IG Handles: @leenienhuis @katie_m_reid
Our Hashtag: #marthamaryshow 
Episode Producer: Jeanna Lesausky
Subscribe to the website to stay up-to-date! 
There is so much power in the written word. @leenienhuis #marthamaryshow #podcast
Click To Tweet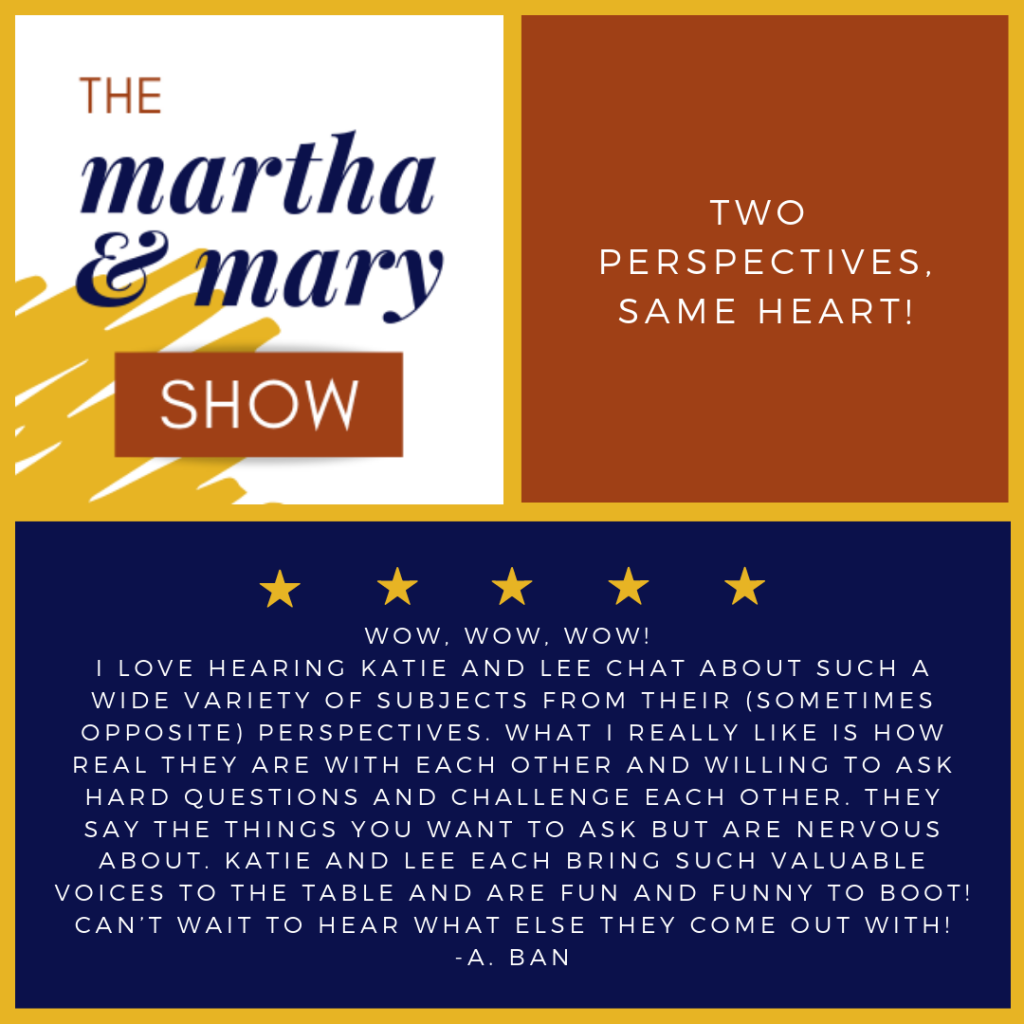 More Episodes:
Episode 1: Together On Purpose
Episode 2: Our Worth + God's Worthiness
Episode 3: Our Party Planning Styles
Episode 4: Managing Our Various Roles
Episode 5: Facing Fears + Overcoming Obstacles
Episode 6: Time to Get It Done + Time to Have Fun