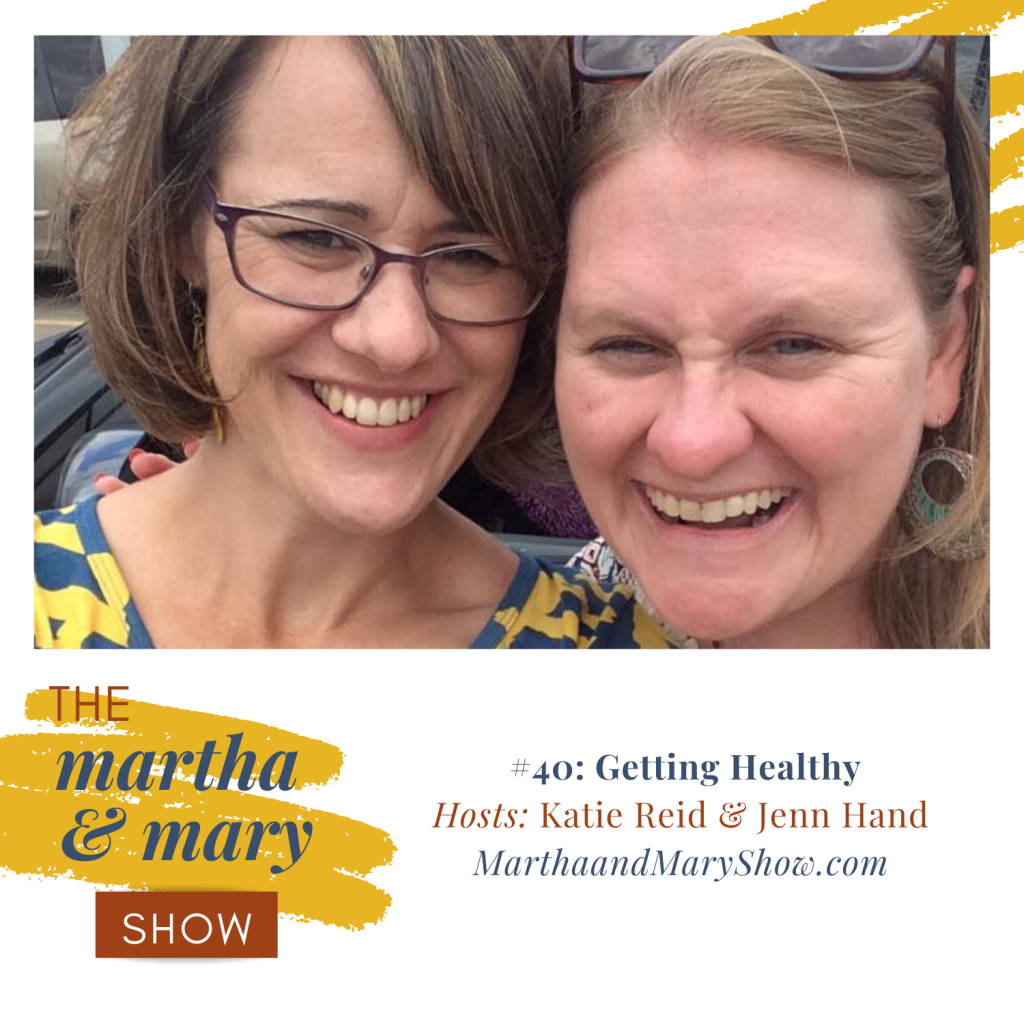 Getting healthy can feel daunting, but it doesn't have to. Experience simple steps toward freedom as you learn to fuel your body, instead of numb your soul, in this candid episode of The Martha + Mary Show.
If you aren't already an email subscriber, just text the word MARTHA to 33777, and follow the prompts to receive insider information, podcast updates, and encouragement into your inbox. 
Listen to the latest episode over here, on our podcast webpage, or access Episode #40 on your favorite podcast app.
Disclosure: Affiliate links are used in this post. If you choose to purchase through the links, we may be compensated at no additional cost to you. See full disclosure policy.
What is a baby step you can take today, toward healthier choices? #marthamaryshow #comingalivejenn
Click To Tweet
Show Notes for Episode #40: Getting Healthy
Discover simple ways to move toward physical, mental, emotional, and spiritual health, as you fuel your body and soul.
Theme Music: "Sunny Martha" by Cade Popkin
Show Sponsors: Big thanks to Liz Lassa, creator of the Spiritual Circle Journal, for being one of our show sponsors. Purchase the adult and kids/teen journals at spiritualcirclejournal.com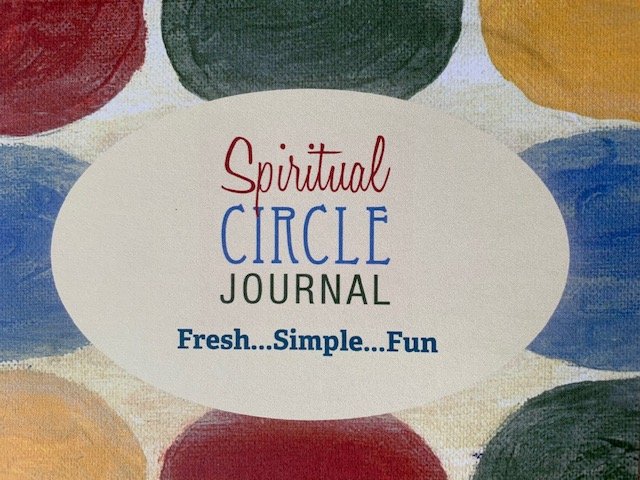 If you feel stuck in your creative project or need a fresh set of eyes to help you maximize your project/product, reach out to Katie, the Inspiration Doula, through her contact form. Listen to today's episode for information on how you can receive 50% off your first coaching call.
The Inspiration Doula's creative, forward thinking will get you where you need to be, whether it's with social media, help with book proposals, or new avenues with networking." –Christy Mobley, Speaker + Writer
Things We Talk About:
What is something you do to fuel your body? #marthamaryshow #comingalivejenn
Click To Tweet
Today's Verse: Jeremiah 33:6
Nevertheless, I will bring health and healing to it; I will heal my people and will let them enjoy abundant peace and security."
Connect with Us:
Be sure to subscribe, so you don't miss any shows!
Before you buy or before you bite, ask yourself what need you are trying to fill. @comingalivejenn #marthamaryshow
Click To Tweet
Listen to Season 4 of the Podcast:
#34: Discerning What's Next (with a Surprise Guest)
#35: For the Love of the Church
#38: Bold, Awkward Faith (Interview with Julie Holmquist)
#39: Experience the Holy Land (Interview with Kaitlyn Bouchillon)