Did you struggle with perfectionistic tendencies? What are some ways you have overcome procrastination?
Disclosure: Affiliate links are used in this post. If you choose to purchase through the links, we may be compensated at no additional cost to you. See full disclosure policy.
Listen to the latest episode below, on our podcast webpage, or access Episode #123 on your favorite podcast app.
Show Notes for Episode 123: Faithful Not Flawless
Martha and Mary switch places on the show as hosts, Katie and Lee, discuss perfectionism and how to overcome it.
Theme Music: "Found" by Lisa Troyer and Dawn Yoder Venture3Media/Circle of Friends
Show Sponsor: Made Like Martha by Katie M. Reid
Things We Talk About:
What you can do if you are struggling with perfectionism or procrastination:
Be realistic with your personality and discover what works for you
Curb comparison
Go easy on yourself
Enlist an accountability partner
Set a deadline
Today's Verse: Psalm 18:30
As for God, his way is perfect: The LORD's word is flawless; he shields all who take refuge in him."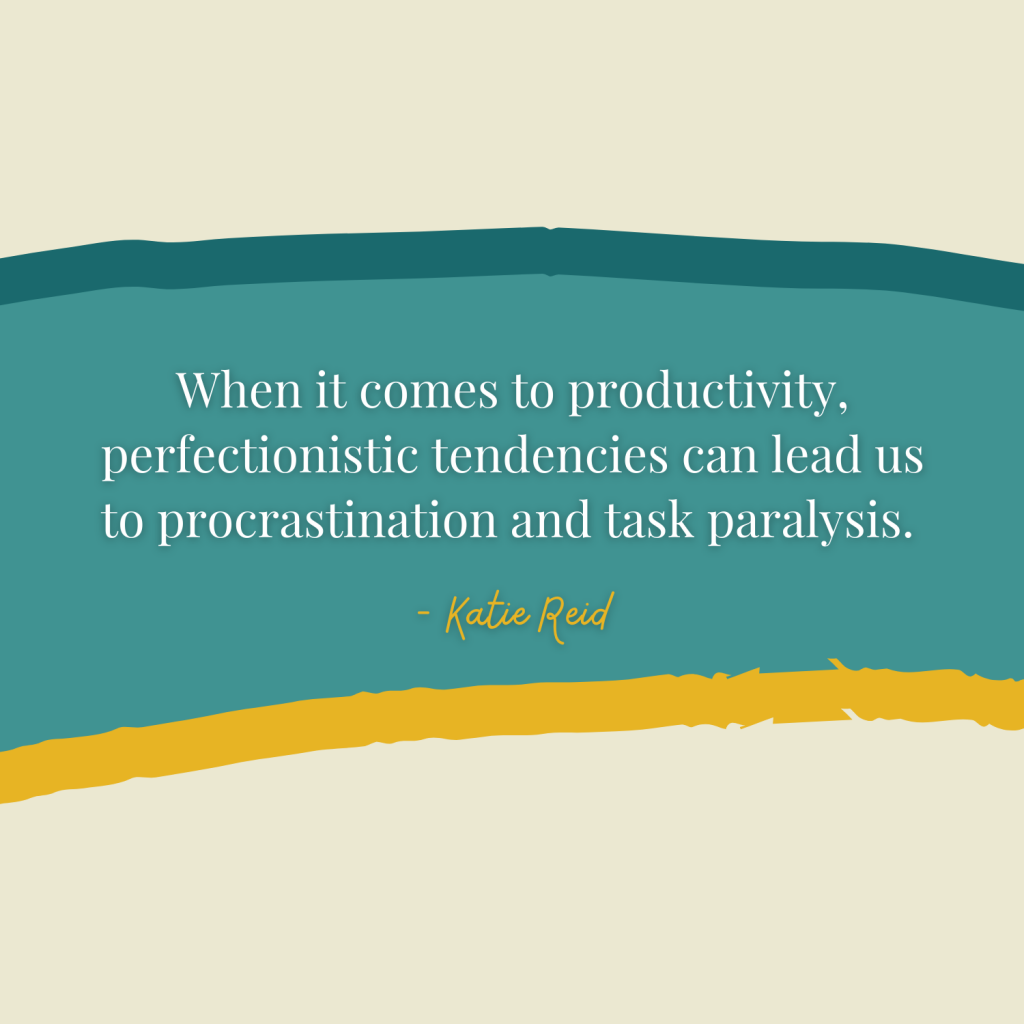 Connect with Us:
Subscribe to the show and leave a rating and review.
Lord, we want to be women who are faithful not flawless. @leenienhuis #marthamaryshow #prayer
Click To Tweet
Get caught up on this season of the podcast: