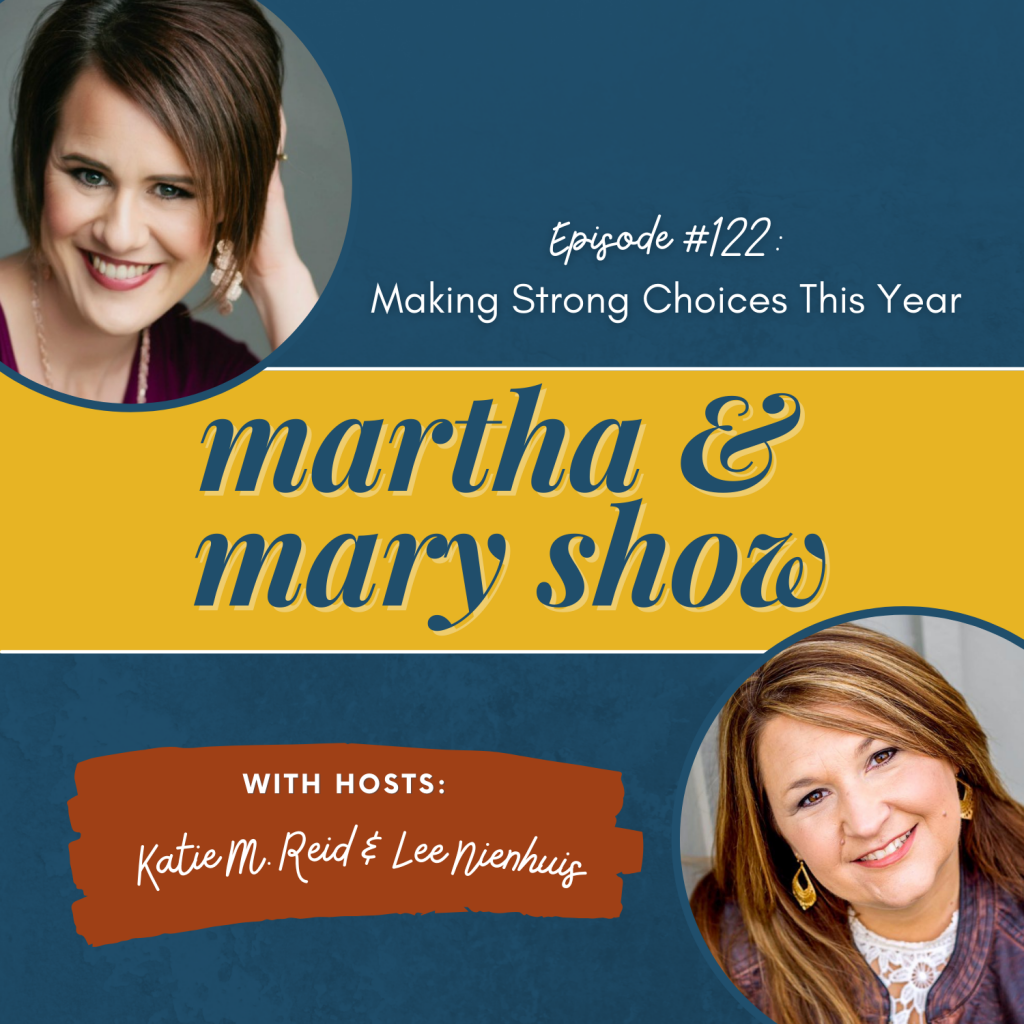 We have missed you! It's a new year and God is doing a new thing. We can't wait to talk about it with you on the podcast.
Disclosure: Affiliate links are used in this post. If you choose to purchase through the links, we may be compensated at no additional cost to you. See full disclosure policy.
Listen to the latest episode below, on our podcast webpage, or access Episode #122 on your favorite podcast app.
Show Notes for Episode 122: Making Strong Choices This Year
Lee and Katie discuss their one words for the year and strong choices they are making because of them.
Show Sponsor: Countercultural Parenting: Building Character in a World of Compromise by Lee Nienhuis
Admitting your weakness can actually be a great strength. #marthamaryshow #strongwomen
Click To Tweet
Things We Talk About:
Strong Choices = Strong Women. What is a strong choice you are making this year? @leenienhuis #marthamaryshow #strongwomen
Click To Tweet
Today's Verse: 1 Corinthians 16:13-14 (NLT)
Be on guard. Stand firm in the faith. Be courageous. Be strong. And do everything with love.
Connect with Us:
Subscribe to the show and leave a rating and review.
Do you have a #oneword for 2022? Lee and I are sharing ours on the Martha + Mary Show podcast. @leenienhuis #newyear #marthamaryshow
Click To Tweet
Listen to some of our most listened to conversations on the podcast:
#23: Is Your Yes on the Table with Jenn Hand
#24: Getting Organized with Morgan Tyree
#16: Mother+ Daughter Relationships with Blythe Daniel and Dr. Helen McIntosh
#61: Fashion Tips with Shari Braendel