Are you an animal lover? Are you hurting and in need of hope? Do you love someone who is struggling with loss or PTSD? If you answered yes to any of these questions, this episode is for you!
Disclosure: Affiliate links are used in this post. If you choose to purchase through the links, we may be compensated at no additional cost to you. See full disclosure policy.
Listen to the latest episode below, on our podcast webpage, or access Episode #135 on your favorite podcast app.
Show Notes for Episode #135 with Jodi Stuber and Jennifer Bleakley
Jennifer Bleakley and Jodi Stuber, authors of Project Solomon, share stories of horses, hope, and healing after loss.
Today's Guests:
Jennifer Marshall Bleakley is the author of Joey, the Pawverbs devotional series, and Project Solomon. She holds a master's degree in mental health counseling and worked for several years as a grief counselor before discovering her passion for writing. Now, Jen spends her days writing stories about inspiring animas who can help us discover something about ourselves, about each other, and point our hearts toward God. She lives in Raleigh, NC with her husband, their two children, and their menagerie of pets, including a very needy golden retriever named Gracie.
Jodi Stuber is the Co-founder and Program Director for HopeWell Ranch. Together, Jodi and her husband Ty, have helped hundreds of special needs children through their compassionate and creative approach to physical and emotional therapy. HopeWell uses rescued horses to reach out to children and adults who may have emotional, spiritual, physical or social needs. One of those rescued horses, Solomon, was the inspiration for Project Solomon, co-written with Jennifer Bleakley. One of Jodi's favorite things to do is spend time with her grown children, their spouse and her precious grandchildren.
Theme Music: "Found" by Lisa Troyer and Dawn Yoder Venture3Media/Circle of Friends
Today's Sponsor: HopeWell Ranch provides a loving environment of hope, healing, and purpose for children, individuals and families, where lives can be transformed in order to succeed, through the redeeming love of Christ.
Things We Talk About:
Come hear @DrPol speak at @HopeWellRanch on May 21st and celebrate the book release of Project Solomon by Jodi Stuber and @jenbleakley #hope #deploy #projectsolomon @tyndalehouse
Click To Tweet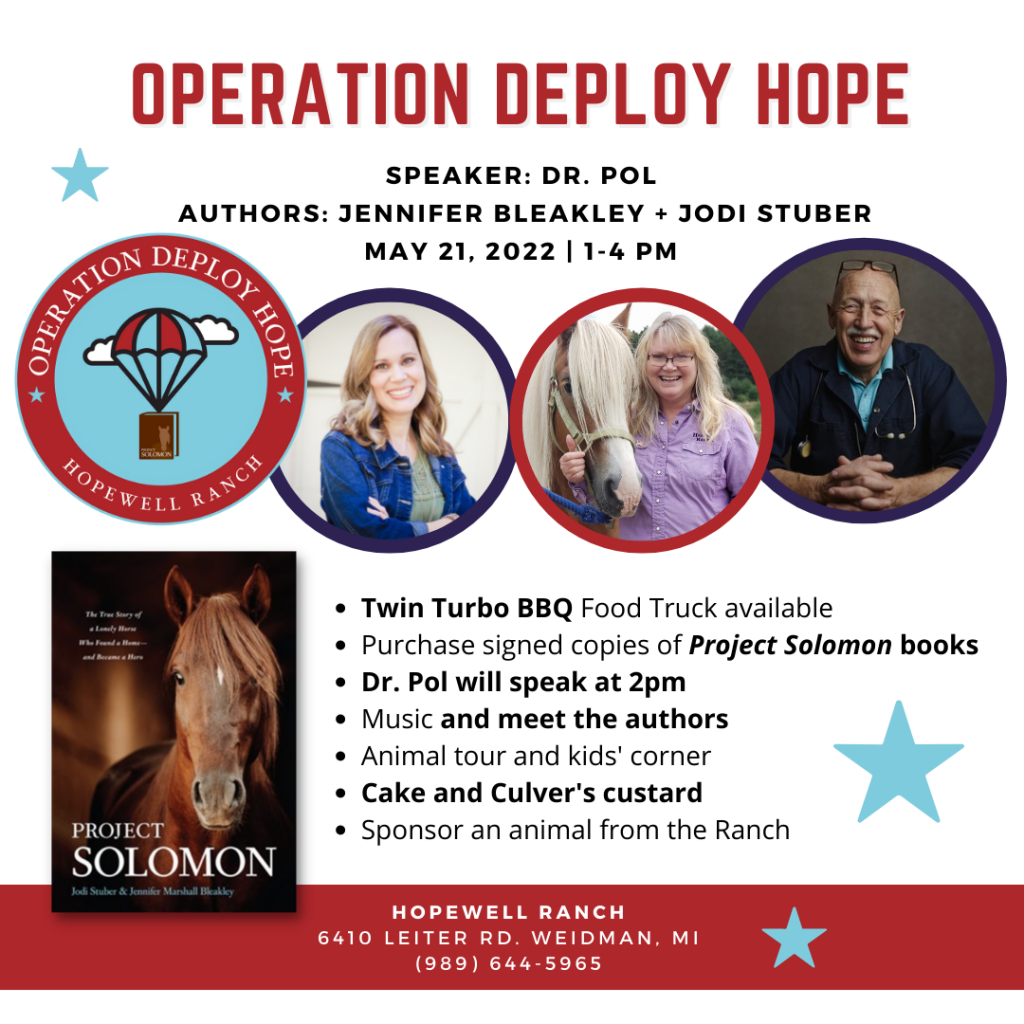 Connect with Us:
Subscribe to the show and leave a rating and review.
Tell us about your favorite pet. How have they helped you heal? @jenbleakley @HopeWellRanch #marthamaryshow #pets #healing
Click To Tweet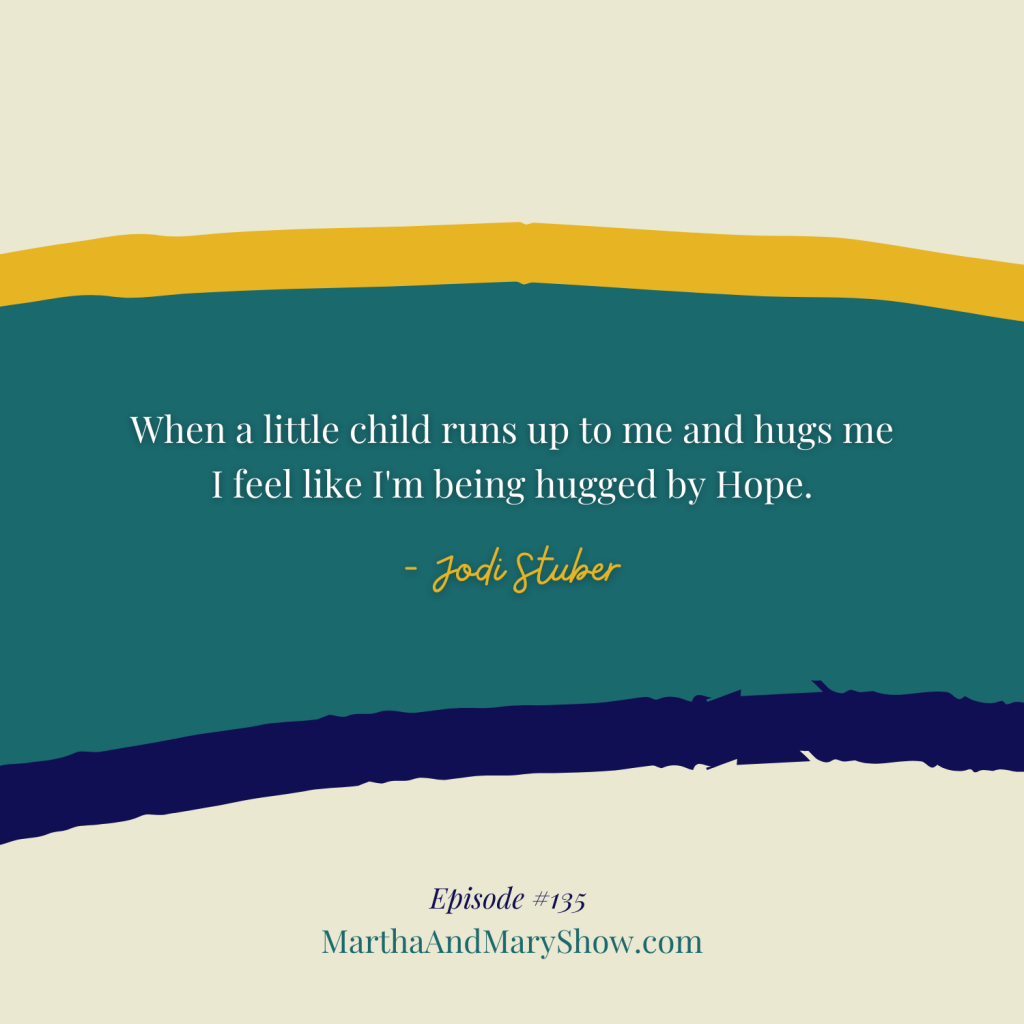 Latest episodes of the podcast:
134: Standing on Truth in All Things with Lauren Alexander
133: Let's Go When and Where He Leads Us with Tischa van de Reep
132: Moving from Fear Stops to Faith Steps with Jennifer Hand
How are you holding onto hope today? @jenbleakley @HopeWellRanch #marthamaryshow #projectsolomon @tyndalehouse
Click To Tweet