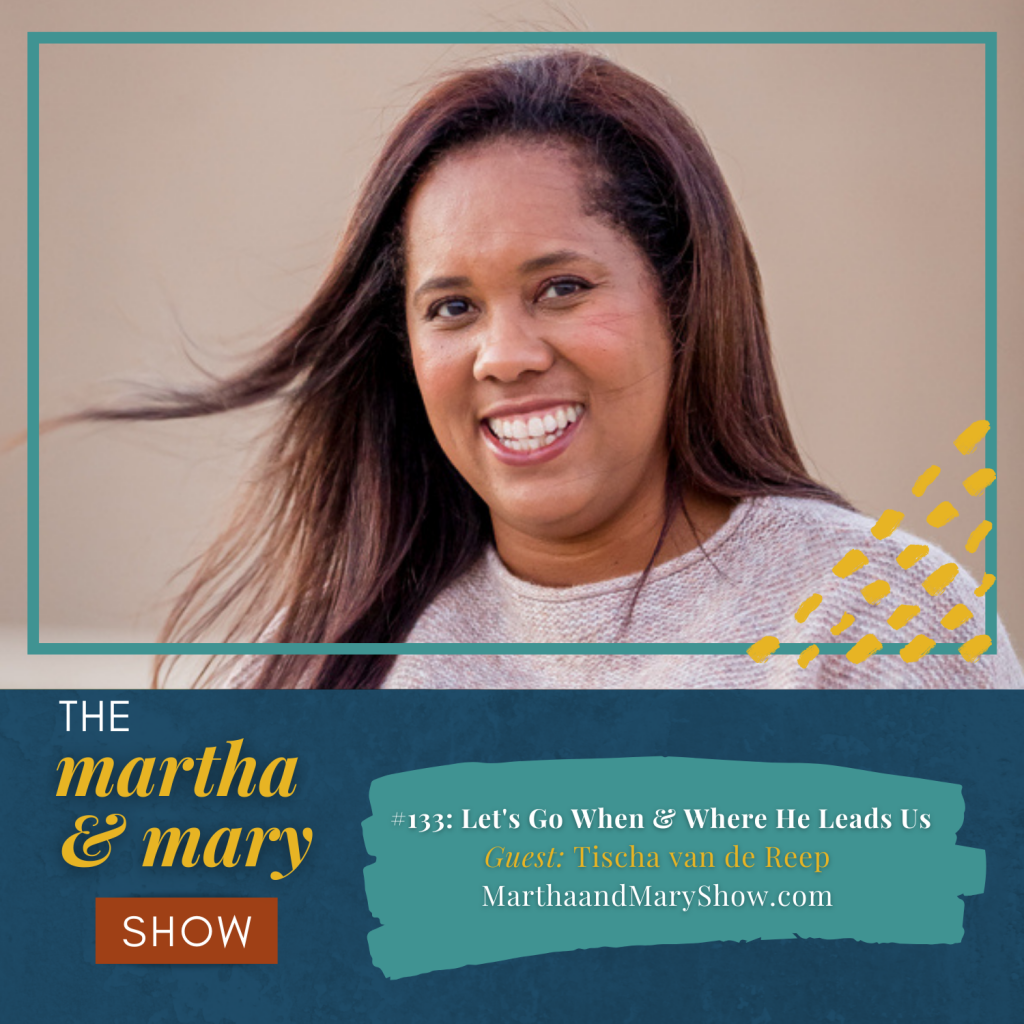 It's not every day that an Instagram video stops you in your tracks and you reach out to the content creator because you want to know more! And then you interview you on your podcast. We can't wait for you to meet Tischa and be encouraged through our conversation with her. Let's go!
Disclosure: Affiliate links are used in this post. If you choose to purchase through the links, we may be compensated at no additional cost to you. See full disclosure policy.
Listen to the latest episode below, on our podcast webpage, or access Episode #133 on your favorite podcast app.
Show Notes for Episode 133 with Tischa van de Reep
Tischa van de Reep encourages us to follow God no matter when or where He leads us, because He goes with us.
Today's Guest: Tischa van de Reep is the founder of The Well Communicators, a diverse collective of speakers, teachers, and worship leaders. Originally from Trinidad & Tobago, Tischa is married to Harald, who is from The Netherlands. They live in The Woodlands, Texas where they homeschool their teenaged sons. Tischa's writing and speaking style makes Scripture relatable while encouraging and challenging the reader/listener. Her work in ministry extends from homeless, at-risk women in Houston, TX, to expat wives in Budapest, Hungary, to rural villagers in Malawi, Africa, and women across the US.
Theme Music: "Found" by Lisa Troyer and Dawn Yoder Venture3Media/Circle of Friends
Show Sponsor: Brave Mom, Brave Kids by Lee Nienhuis
Things We Talk About:
God rewards your obedience.
Today's Verse: Exodus 33:14-15
And he replied, "My presence will go with you, and I will give you rest." 

"If your presence does not go," Moses responded to him, "don't make us go up from here.
If we seek and follow God, we will be pursuing our purpose. He is our purpose. -Tischa van de Reep #marthamaryshow
Click To Tweet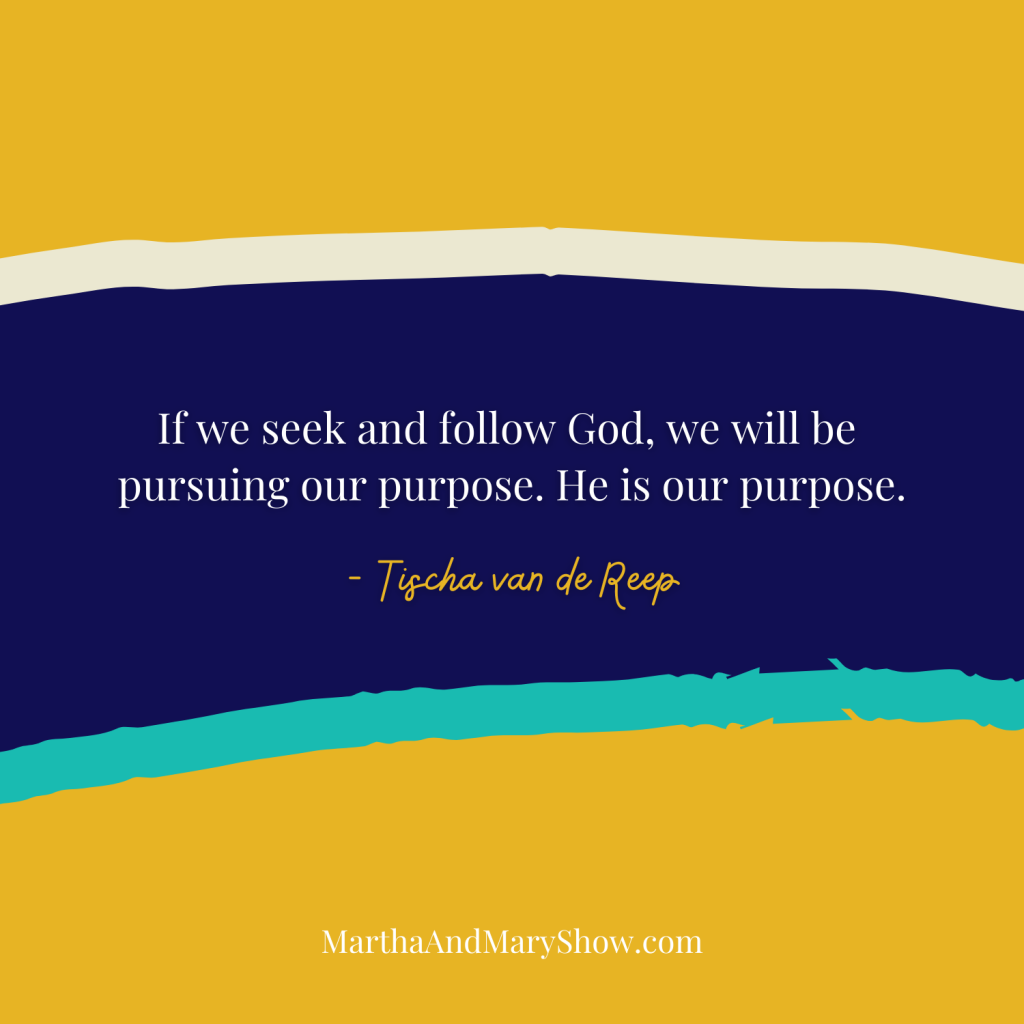 Connect with Us:
Subscribe to the show and leave a rating and review.
You are not sent out alone. Jesus is your forerunner, your rear guard, He is beside you and within you. How much closer can you get? #marthamaryshow #godiswithyou
Click To Tweet
Latest episodes of the podcast:
132: Moving from Fear Stops to Faith Steps with Jennifer Hand
131: The Reality of Launching Your Kids with Brenda Yoder
130: Letting Your Kids Grow & Go with Christy Mobley
129: Parenting a Child with Special Needs with Sandra Peoples
128: Parenting with Love and Peace with Crystal Paine
127: Connecting the Generations with Leslie Schonfeld
126: Fear Not with Charity Harris
125: From Atheist to Delight in God with Stéphanie Rousselle