We had so much fun recording a live podcast episode, while Lee and I were speaking in Morrison, IL. In this episode we answer the audience's questions about friendship and more!
Disclosure: Affiliate links are used in this post. If you choose to purchase through the links, we may be compensated at no additional cost to you. See full disclosure policy.
Listen to the latest episode below, on our podcast webpage, or access Episode #142 on your favorite podcast app.
Show Notes for Episode #142: Q & A about Friendship
Katie and Lee answer your pressing questions about friendship, hospitality, faith, and spiritual gifts.
Theme Music: "Found" by Lisa Troyer and Dawn Yoder Venture3Media/Circle of Friends
Today's Sponsor: Made Like Martha book by Katie M. Reid
Things We Talk About:
How do you pray with your kids?
How do you know you have a talent from God?
How do you make inroads in friendships when you're introverted?
What do you do if someone wrote you off because you didn't call them enough?
How can you overcome obstacles to having people in your home?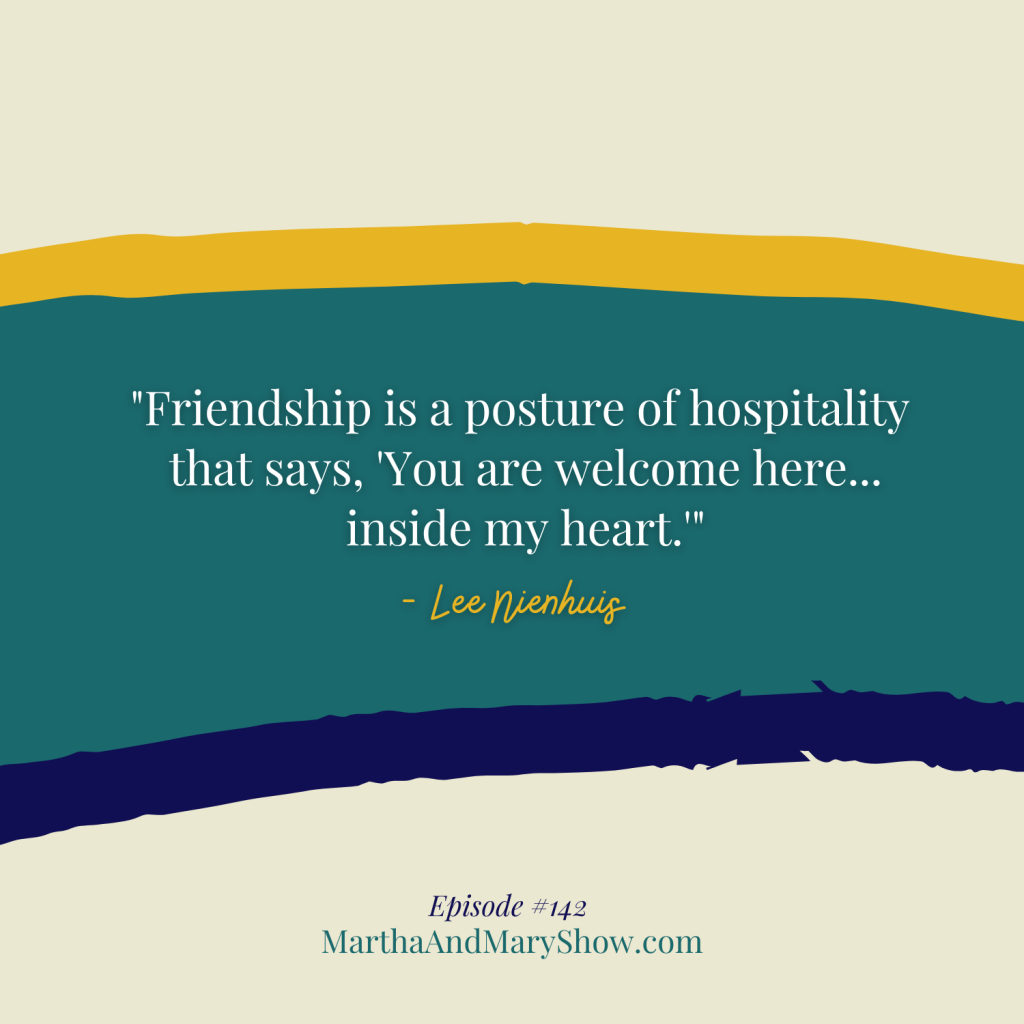 Friendship is a posture of hospitality that says you are welcome here...inside my heart. @leenienhuis #marthamaryshow #hospitality #friendship
Click To Tweet
Connect with Us:
Subscribe to the show and leave a rating and review.
It is unkind to expect the same things from your introverted and extroverted friends. #marthamaryshow #introvert #extrovert #friendship
Click To Tweet