In honor of Mother's Day we are revisiting a previous post today from our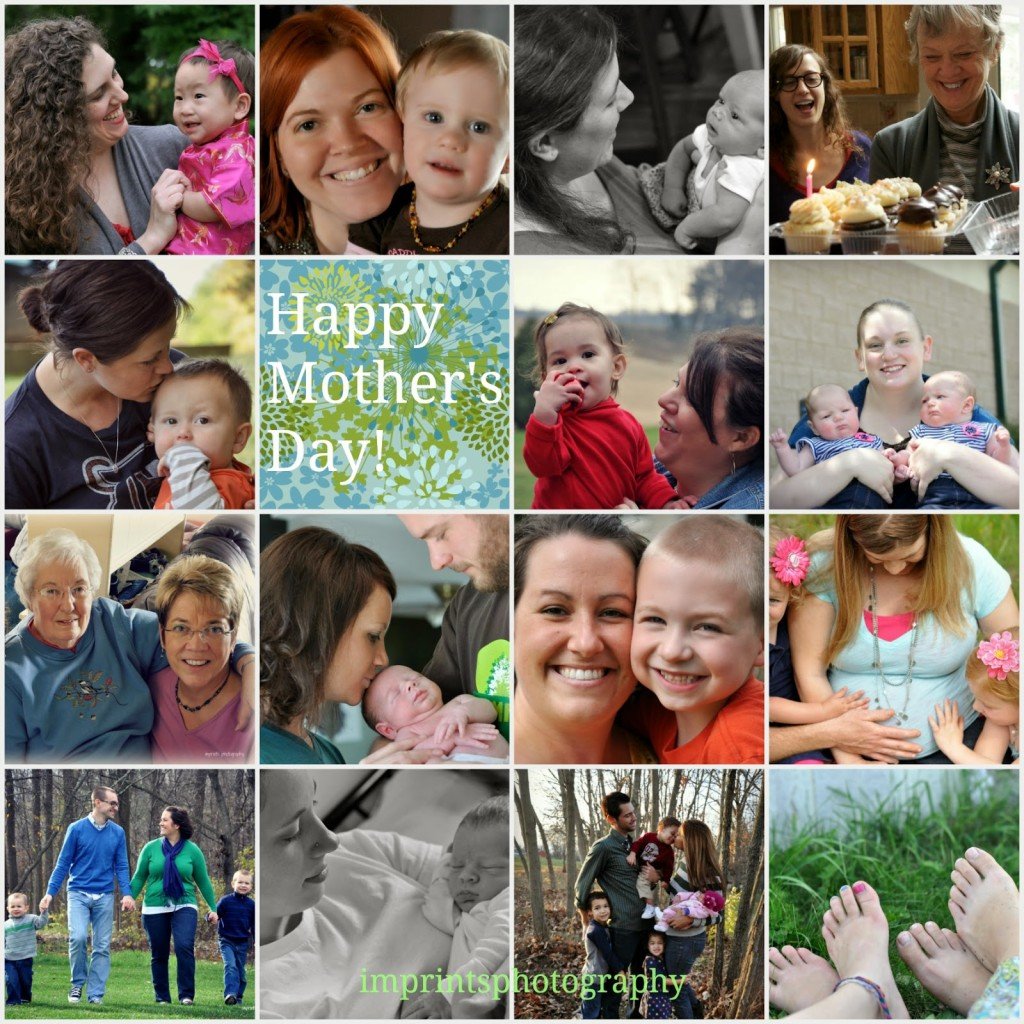 May today be full of life…gooey hands, sloppy kisses, belly laughs and that quiet knowing that you are loved. As the plates stack up high may your gratitude stack higher. As you bend to pick up another pesky Lego may it remind you to bend the knees in prayer for your children. As you give and pour and listen and instruct may it be a reminder of what He longs to do for you. To give you grace in the hard moments, to pour out His love when you're feeling unlovely, to listen to your hopes and heartaches, and to instruct you from His life-giving Word.
Jesus loves you. He knows that this parenting thing is beautifully hard. What you do matters much. We celebrate you today Mom, even if the celebrating looks a lot like another ordinary day.
I know Mother's Day can be a hard day for many. For some it is the
reminder that their mom is no longer alive, or of a strained
relationship with their mom, or that they long to have another child, or
long be a mom for the first time…or are waiting to bring home their
child, or for their child to return home again.
I have often set myself up for misery on Mother's Day, by having
unrealistic expectations of lounging in a chair while I am fed grapes,
lavished with gifts and having meals catered in all day. I have
expected the kiddos to not sin that day, and everyone to live
"Disneyland"; breaking out in spontaneous musical numbers about their
fabulous mother (flash mob; yes please)!
But, I would like to think that I am growing up- and realizing that if I
do not have to lift a finger on Mother's Day then I will miss out on
chubby hands holding mine, epic wrestling parties, sticky kisses, wiping
messy faces, and getting spit up on by an infant (who is a living,
breathing modern-day miracle). If I did "nothing" but relax today, then
it would not be a true representation of everyday life- and isn't the gift in those everyday moments?
Those grace moments, those hard moments, those "need to apologize so
you'll know I am human and not supermom after all" kind of moments. Those simple moments of, "Mom, look at this!" (as he brings over
the latest Lego creation…fully equipped with missiles and guns), the
horse daughter clomping 'round and 'round the house- ripping a hole in
the knee of yet another pair of pants, and the "Whoops, uh-oh" coming from "tough and tender" as he once again spills- while trying to carry his plate, his cup AND his toy to the sink.
Today, I am praying that Mother's Day is special for each of us.
Special, because we have changed and grown- to be more intentional moms; taking a few small, yet significant steps to do this "job" of motherhood better.
May we give our family our best, because it goes by so quickly, and
they won't remember if the meal looked "Pinterest" pretty, but that we
let them help make it and make a big 'ole mess in the process. May we
pray over our kiddos today and thank them for being our kids (even
though they didn't have much say in the matter).
Happy Mother's Day Mom!
My mom started a special tradition of writing each of her children a
letter on Mother's Day. We treasure those letters; her heart to us on
paper, in her own handwriting. I have tried to carry on this tradition
with my kids too.
Just the other day I reread the first Mother's Day letter I wrote to
Sunshine Head. It was precious to read what I was thinking then and
remember the things that he was doing and what my prayers were for him. Unfortunately, I have missed a few years of doing this- but not this
year! I am intentionally setting aside time to write to them.
With Gratitude and Grace,
Katie
I'll close with some lyrics that I pray are true of us:

Castles & Rockets
The castles and rockets are gone
The house feels empty today
But my heart is filled with a song
Of memories we made on the way


I'm glad that I made time to play
Entering your world and your heart
To cherish the things you would say
And not rush through the hard parts


There were changes and moves; rough roads and smooth
With the shifting seasons of time
Through laughter and tears; triumphs and fears
We treasured each day of life

'Cuz He knew you were just what I needed
To make me more like Christ
To love with abandon, to lay down my life
Pressing on toward the prize
I learned it wasn't real easy
To train you up in the Lord
I often reached the end of me
Not sure how to help you to soar


I learned to be in the moment
To look you right in the eyes
So thankful that you were sent to us
Sweet gift of God for our lives

'Cuz He knew you were just what I needed
To make me more like Christ

To love with abandon, to lay down my life
Pressing on toward the prize

The castles and rockets are gone
The house feels empty today
But my heart is filled with a song
Of memories we made on the way.

-From the Echoes of My Heart album
Written for my kids, for empty nest mothers and those who have had to let go of their children
Happy Mother's Day to you M.I.L.
Deep Breaths:
1. Let's go a step further and make Mother's Day special for someone
else today. Is there a mom you can encourage, pray for, or send a card
too?
2. Take a few quiet moments today (if possible) and thank God for the
gift of being a mother. Continue to open your heart and ask Him to help
you be a lifelong intentional mamma. Find a few other moms to help
hold you accountable to what you have learned and the specific things
that you want to improve upon.
Isaiah 41:10 (The Message)
"Don't panic. I'm with you. There's no need to fear for I'm your God. I'll give you strength. I'll help you. I'll hold you steady, keep a firm grip on you.
You can purchase Castles and Rockets over here. Makes a great last minute gift to thank and bless the Mom in your life.:)