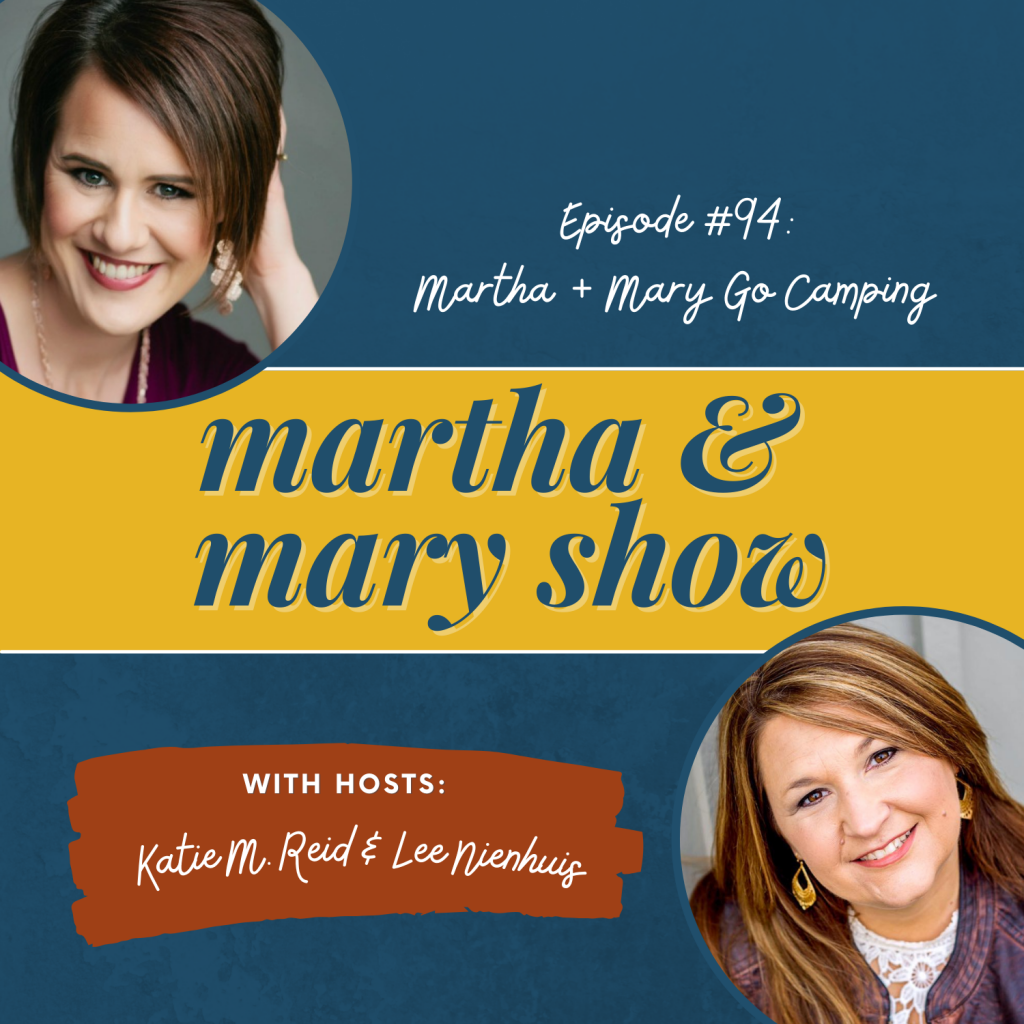 What are your vacation plans this summer? Will you be go camping? Lee and I discuss the hilarity and horrors, the memories and the mayhem that surround camping.
Disclosure: Affiliate links are used in this post. If you choose to purchase through the links, we may be compensated at no additional cost to you. See full disclosure policy.
Listen to the latest episode below, on our podcast webpage, or access Episode #94 on your favorite podcast app.
Show Notes for Episode 94: Martha and Mary Go Camping
Katie and Lee discuss their love/hate relationship with camping—packing, cooking, critters, and unplugging in nature.
Theme Music: "Busy Bee" by Cade Popkin
Today's Sponsors: Stories and Songs of Faith: My Journey with God by Alexis A. Goring
Brave Moms, Brave Kids: A Battle Plan for Raising Heroes by Lee Nienhuis
Things We Talk About:
3 Reasons to Go Camping
The power of unplugging
Memory-making
Being alone in nature
What would you add to the list?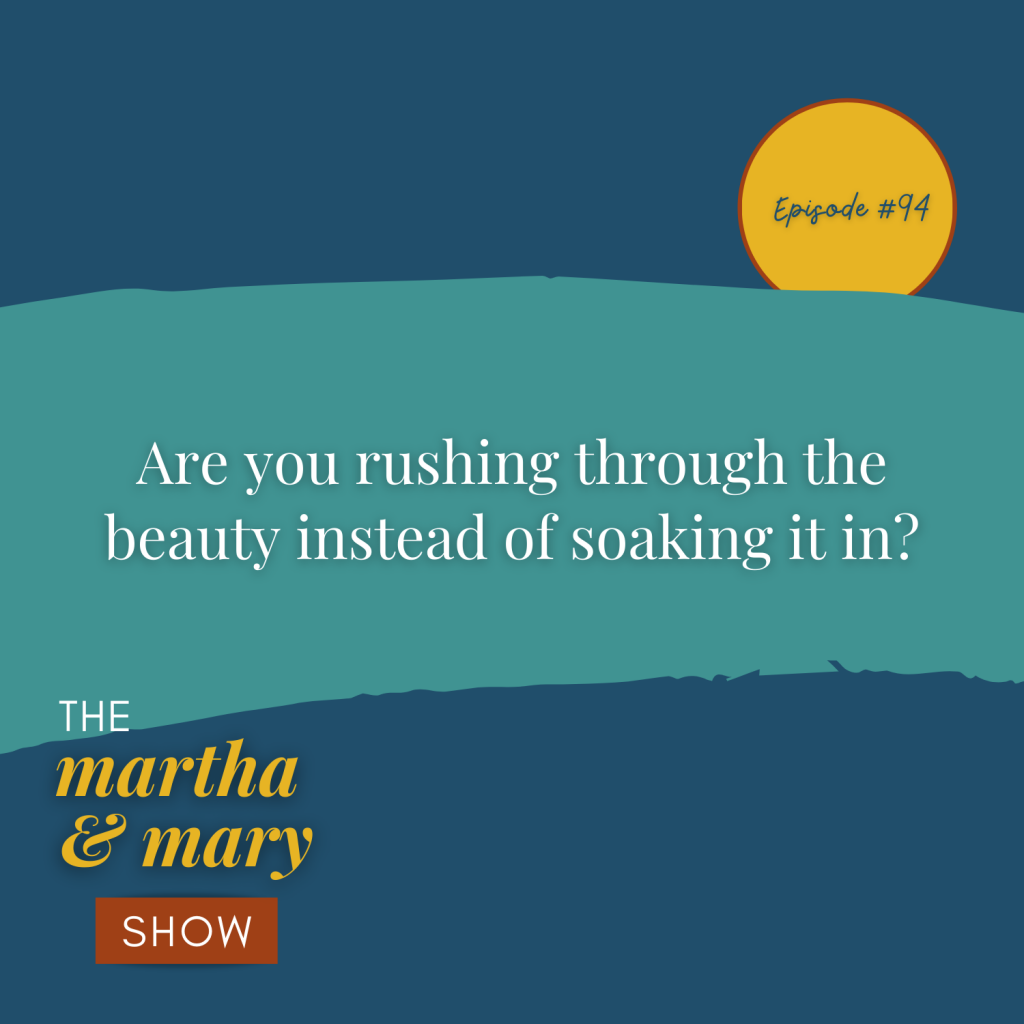 To camp or not to camp—that is the question. @leenienhuis #marthamaryshow #camping #summervacation
Click To Tweet
Connect with Us:
Subscribe to the show and leave a rating and review.
How do you prepare your s'mores? We're sharing our favorites additions on Episode #94 of The Martha + Mary Show podcast. @leenienhuis #marthamaryshow #smores #summer21
Click To Tweet
Catch Up on Season 6 of the Podcast:
Episode #93: Martha and Mary On Vacation
Episode #92: They Call Me Mama with Nicole Homan
Episode #90: Secrets to Resting Well with Dr. Saundra Dalton-Smith
Episode #89: Singing in the Dark with Ginny Owens