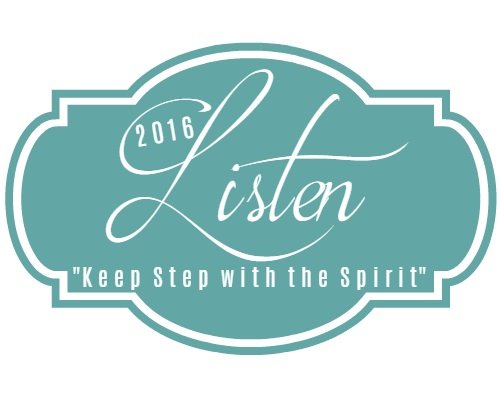 Welcome back to the Listen Close, Listen Well series. My beautiful friend, Karina, is our special guest today as she discusses the importance of listening.
Put On Your Listening Ears
By: Karina Allen
I struggle with something. It's called "spiritual earwax". Many of you have no idea what this could be. For others, you know exactly what it is. It's simple. It's where I don't hear so well and therefore, my actions don't quite line up. It's so frustrating! I think about the Apostle Paul writing about how we do what we don't want to do and we don't do what we want to do. This flesh that we live in is ridiculously strong. But I remember that God is greater in me than my flesh.
I'm working on that. I'm working on letting God's voice ring louder than the voices of this world or even that of my own voice. BUT, it takes time and it takes work and intention.
A few years ago, someone I knew was having a seriously rough time. She was plagued with mental issues, physical issues, and spiritual issues. She had recently been evicted, had no job, and was fighting a losing custody battle. I spoke with her often and tried to encourage her. I offered as much practical help as I knew to give. She never seemed to be able to get ahead. One day, I felt the Lord's leading to offer her my place to stay. It wasn't a permanent solution but at least she wouldn't be sleeping in her car. Her being there would be hard and messy and inconvenient but necessary. She stayed with me for a few weeks. Sadly, her situation never improved. Things just went from bad to worse.
I learned a lot! I learned that not all circumstances turn out rosy. I was reminded that Jesus came for the sick, lost, and broken. I experienced firsthand how He uses us to reach them. He designed for us to be His hands and feet—the physical manifestation of Christ.
I'm not always successful at listening and obeying, but God is patient with me. He generously extends grace and kindness. He extends it towards you as well.
Effective listening leads to effective doing.
But be doers of the word, and not hearers only, deceiving yourselves." James 1:22
This one little verse might not seem so difficult, but it is highly deceiving. If it were easy, we would all get it right every single time. The key to actually living this verse out doesn't lie in the doing but in the hearing.
How do we cultivate a listening ear? We must intentionally do so. We do so by carving out time to sit in the presence of the Almighty and wait. This is hard for me. It's easy for me to "do". I "do' quite efficiently. But, we can only hear Him clearly when there are no distractions or louder voices. It's in the secret place where His Spirit beautifully connects to our spirits. He then molds our hearts to look like His. We grow in our desire to just be with Him. We grow to love the things that He loves. We grow in His compassion for the least of these. Then we grow in our desire to reach out and be doers.
Faithful listening leads to faithful obeying.
"And if you faithfully obey the voice of the Lord your God, being careful to do all his commandments that I command you today, the Lord your God will set you high above all the nations of the earth. And all these blessings shall come upon you and overtake you, if you obey the voice of the Lord your God." Deuteronomy 28:1-2
Once we begin to hear God's voice with ease, it becomes second nature. We don't have to struggle to hear Him. His whisper shouts to us. After we have heard His leading, we do have a role to play. Our role is to be careful in our obedience to all that He has told us.
Partial obedience is disobedience.
That's a hard pill to swallow. We often think that partial obedience is good enough—that it's better than nothing. It's not. God is an all or nothing God. We are either all in or all out. We are either hot or cold. We are either fully committed or we are disengaged. We are either for the least of these or we're not.
The transformation that comes when we spend time with Him is a deep and lasting one. It ushers in a faithfulness in our characters unlike anything we've experienced. That faithfulness brings about the lavish blessing and favor of God. Once we've tasted what it feels like to be a part of God's work, we won't want to stop!
Listening well leads to a well of influence.
"Take care then how you hear, for to the one who has, more will be given, and from the one who has not, even what he thinks that he has will be taken away." Luke 8:18
As believers, we all have some measure of influence, but a deep well of influence only comes when we listen and obey well. As we get good at hearing the Lord and following His lead, He begins to trust us more. What a blessing it is to know that He trusts us! With that trust comes responsibility. That responsibility is not to be taken lightly. He only gives us influence to further the Gospel and build His Kingdom. This influence is never for us. It is never to make our names great.
The influence may be wide, but if it's not deep, it is wasted. My heart's desire is to focus on the one that God places in front of me and to pour into them all that He has poured into me.
We are not to carry a heavy weight of getting obedience right all the time. We stumble. We fall. We get back up. We get to enjoy His new mercies that usher in another chance.
Let's commit to putting on our listening ears!
Let's be women who:
Listen effectively,
Listen faithfully,
Listen well.
-Karina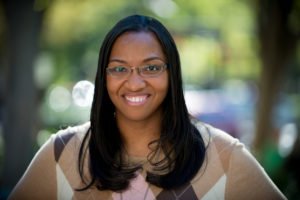 Karina is devoted to helping women live out their unique calling and building authentic community through practical application of Scripture in an approachable, winsome manner. You can connect with Karina at her blog, forhisnameandhisrenown.wordpress.com, monthly at incourage.me and purposefulfaith.com or @karina268 on Twitter. She is featured in Dawn Camp's most recent release, The Gift Of Friendship.
Share a story where you heard God clearly. What did He reveal to you?