What a fun and full year it has been here. Today, I'm sharing 5 of the most read posts on the blog, and 5 of my favorites too.
I'm sharing an excerpt of each post and you can click on the title for the full post. Happy Reading! 🙂
Your Favorite Posts:
I think you are on your phone for some sanity and a little solace. You scroll down, connecting to the wide world, reaching out so you don't feel alone in your struggles or unnoticed in your successes. I see you scrolling, snickering, and sniffling in the waiting rooms, while you sit on the bleachers, and as you linger in your car before braving the grocery store.
You can't protect your freshly mopped floor from spilled milk but you can pin that beautiful ceramic tile and keep it looking radiant on your "Kool Kitchens" Pinterest Board. You are secretly struggling with little Junior's strong-willed assertions but online you are an expert at arm-knitting and it makes you feel accomplished and in control (even if it's just over a spool of navy blue yarn).
When you Instagram that homemade apple pie I think it has less to do with arrogance and more to do with "Can you believe what I managed to create amidst the crazy?" #killingitinthekitchen
This post was also featured on Huffington Post (which was one of my favorite things of 2016 #dreamcometrue).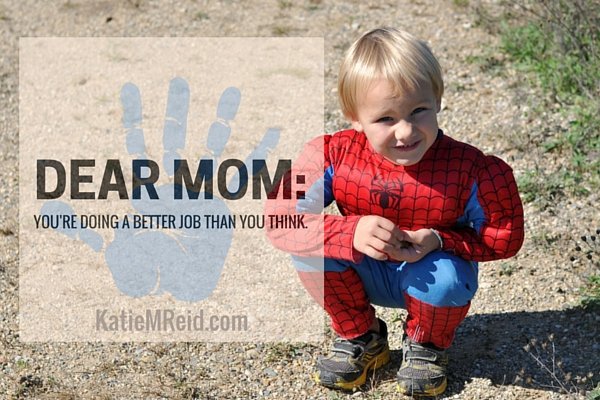 Mom, the difficulties you face are the training ground for both you and your children to arise victorious.
Now the victory might look different than you think. It might not mean that everything and everyone turns out like you envisioned, but it might mean that you find grace in unexpected places, determination not to give up, and a fierce love that you didn't know existed.
There are changes happening in your body (although your Dad's in denial) and armpit hair, bra-shopping, and period talk have worked their way into conversations.
You're riding the fence between who you once were and the young woman that you are becoming.
You aren't totally sure who you are yet, but you have strong opinions about what you like, don't like, and what makes you happy or sad (these of course could change at any moment, so your mom would be wise not to assume that she has them nailed down).
From cyber-bullying to sexual assault, from stone-throwing to justifying crime, the world you live in prides itself on divorcing morals and abandoning age-old truth. But as you offer prayer, meet practical needs, and care for the breath and life of others, you silence accusers and shun evil with a lasting light.
It's often inconvenient to concern yourself with the pain of people. It can be messy to involve yourself in matters where you might be misunderstood.
But compassion can shut out the darkness. Kindness can shut up evil.
Children: Being kind to another doesn't mean you have to abort your beliefs or adopt other beliefs but it does mean you'll probably need to get out of your comfort zone to exercise kindness.
Dear 12 Year-Old Girl and this last post about Orlando were featured on ForEveryMom.
Doing for the Lord should be an expression of our heart to Him, an extension of thankfulness. We need to be careful that we aren't using our works to feel worthy.
Don't let your works run you right past the Worthy One.
In the midst of your giftedness, don't lose sight of the Gift. In the midst of your doing don't overlook the Divine. In the midst of your striving don't bypass the Savior.
My Favorite Posts
I believed what Jesus did on the cross and accepted it. And then I spent my life, all thirty-plus years of it, straining to earn the Love that I'd already been given.
Maybe I felt guilty or unworthy or afraid my "too much and not enough" would eventually make Love leave?
Deep down I didn't trust myself so I tried to follow the rules (or at least keep enough of them to be deemed "okay"). I worked hard to control so I wouldn't slip, wander, or fall off the deep end.
Yet He already loved me.
Sometimes when I scroll through social media feeds, I get caught up in comparison and jealousy. But I really lose it when I doubt Jesus' love because others have something that I don't. When this happens, I've crossed the line from dealing with natural human tendencies (of envy) to doubting the Word of God (and thinking I'm unloved or that others are "favorites").
Listen up dear sister, Jesus' love for us doesn't shift or stop. His love has been settled, once and for all, on the cross and this fact should settle us down and settle us into a peace that doesn't end.
We can celebrate with one another because we know that we are already loved.
Willingly embracing pain is about as natural as the processed American cheese slices I use to make grilled cheese sandwiches. In other words, "embracing pain" is a completely foreign concept. Most of us in American culture try and resist pain as we seek out comfort—comfort in food, in possessions, in relationships, and a life of ease. We'd rather grip the minivan handle than open our fists in surrender.
As the pain swelled, this phrase kept circling in my mind, I can't do this without You. I can't do this without You.
The only way through the pain was to face more pain.
Surrender was required in order to experience deliverance.
Love should be genuine or sincere. Or we should be genuine in love. Not in hate. We shouldn't hate. Big X over the word hate. God calls us to love. And our love is to be genuine.
And then here's the next one: "Abhor what is evil; hold fast what is good….." Abhor??  I know what all you fellow tweens are thinking……. "What does that mean? Another martian word?!?! Is she trying to poison our minds?? Woah!!" Trust me, I do not mean to make your brain explode!
My 12 year old and I hosted the Grounded Series for the month of October. Brooke blew me away with her posts (#proudmama). We had a lot of fun writing, laughing, and growing together. You can access the 31 days series for free, here.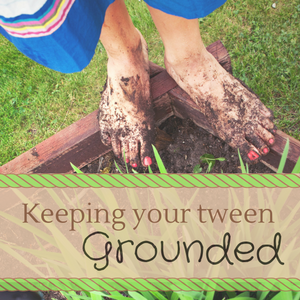 Like the prodigal returning, you are celebrated. Like the older brother, be reminded that all I have is (already) yours. You don't have to keep performing. The greatest act of all time has been accomplished.
Salvation? Done!
Redemption? Given!
I'm not mad at you. I'm not shaking My head at you.
Your salvation was settled the moment you believed in My Son, by faith. Your redemption is irrevocable. Stop worrying that you can lose that which I have given. I'm not going anywhere.
Last week, Adam and I shared 10ish of our favorite things right now on Stop! Hammock Time. You can watch the Facebook Live video here.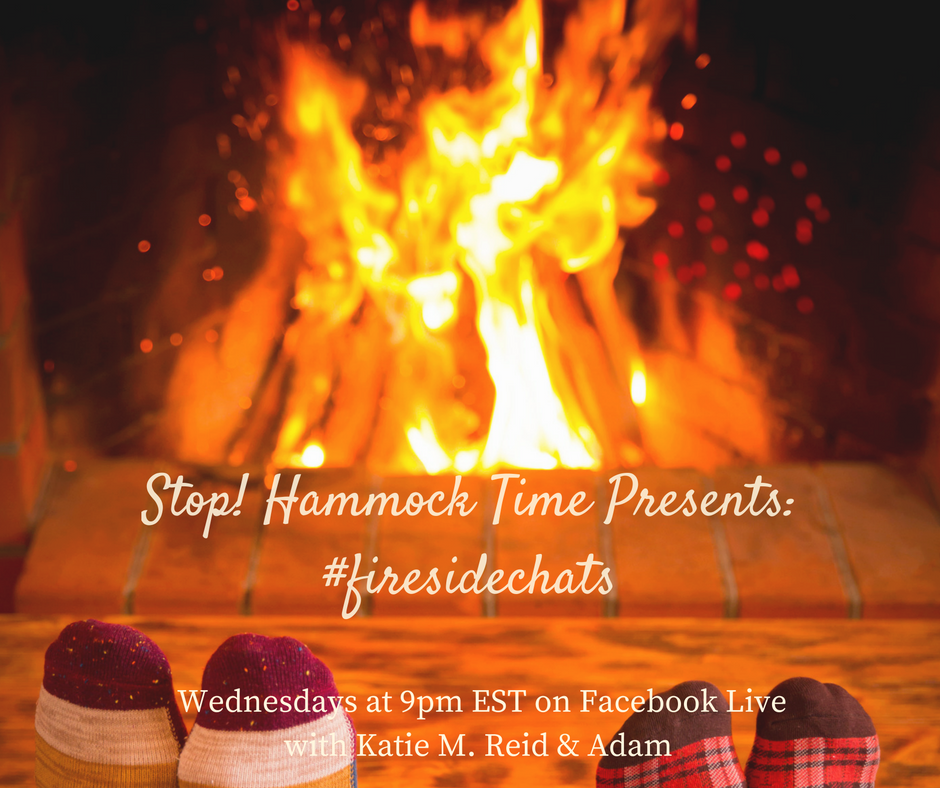 Join us tomorrow night at 9pm EST for the end-of-the-year edition of Stop! Hammock Time on Facebook Live. Be sure to turn on the notifications and subscribe so you don't miss a video or post. 🙂

P.S. Linking up with Kelly Balarie for the #RaRalinkup– join us by adding your encouraging words to the mix!
P.P.S On Thursday, I will be sharing my top 10 posts here from around the web from some of my favorite writers!