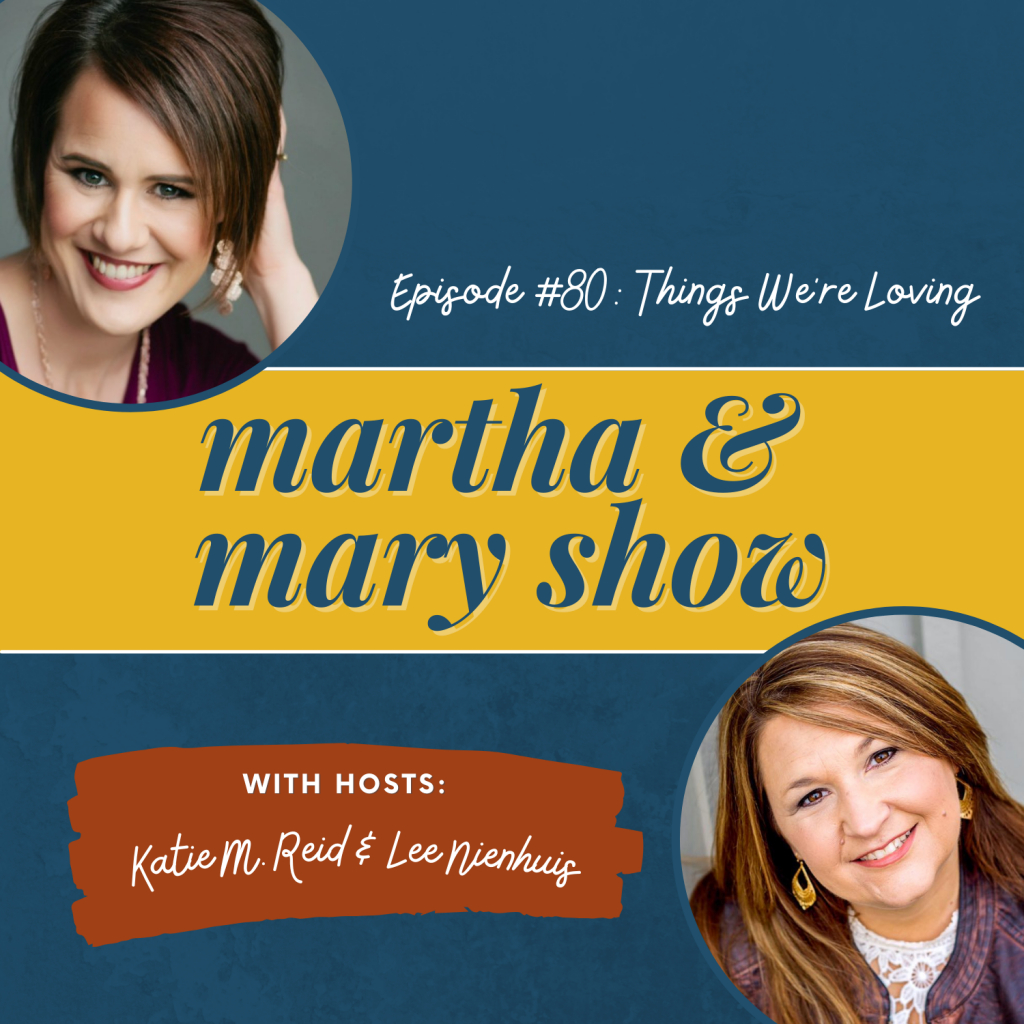 We're keeping things light this week on the podcast and talking about some of our favorite things. We want to hear about yours!

Disclosure: Affiliate links are used in this post. If you choose to purchase through the links, we may be compensated at no additional cost to you. See full disclosure policy.
Listen to the latest episode below, on our podcast webpage, or access Episode #80 on your favorite podcast app.
Show Notes for Episode #80: Things We're Loving
From TikTok videos, to their favorite beverages, to what they're watching now, Lee and Katie talk about what they are loving right now.
Show Sponsors: Devotionals for the Heart: Revelations of God's Love, compiled by Alexis A. Goring, will inspire and refresh your soul at such a time as this. Pick up a copy of Devotionals for the Heart today on Amazon or gift one to a friend who needs encouragement.
Brave Moms, Brave Kids: A Battle Plan for Raising Heroes by author, speaker, and podcast host, Lee Nienhuis.
Things We Talk About:
What are you lovin' right now? We're sharing ours on The Martha + Mary Show, Episode #80. #marthamaryshow @leenienhuis
Click To Tweet
Connect with Us:
Subscribe to the show and leave a rating and review!
Catch Up on Season 6 of the Podcast:
Episode #79: Don't Overthink It
Episode #77: The Grace-Giving Leader (Interview with Jan Greenwood)
Episode #76: Comfort from Psalm 23 (Interview with Jennifer Rothschild)
Episode #75: Declutter Your Home (Interview with Renae Fieck)
Episode #74: One Word for the Year