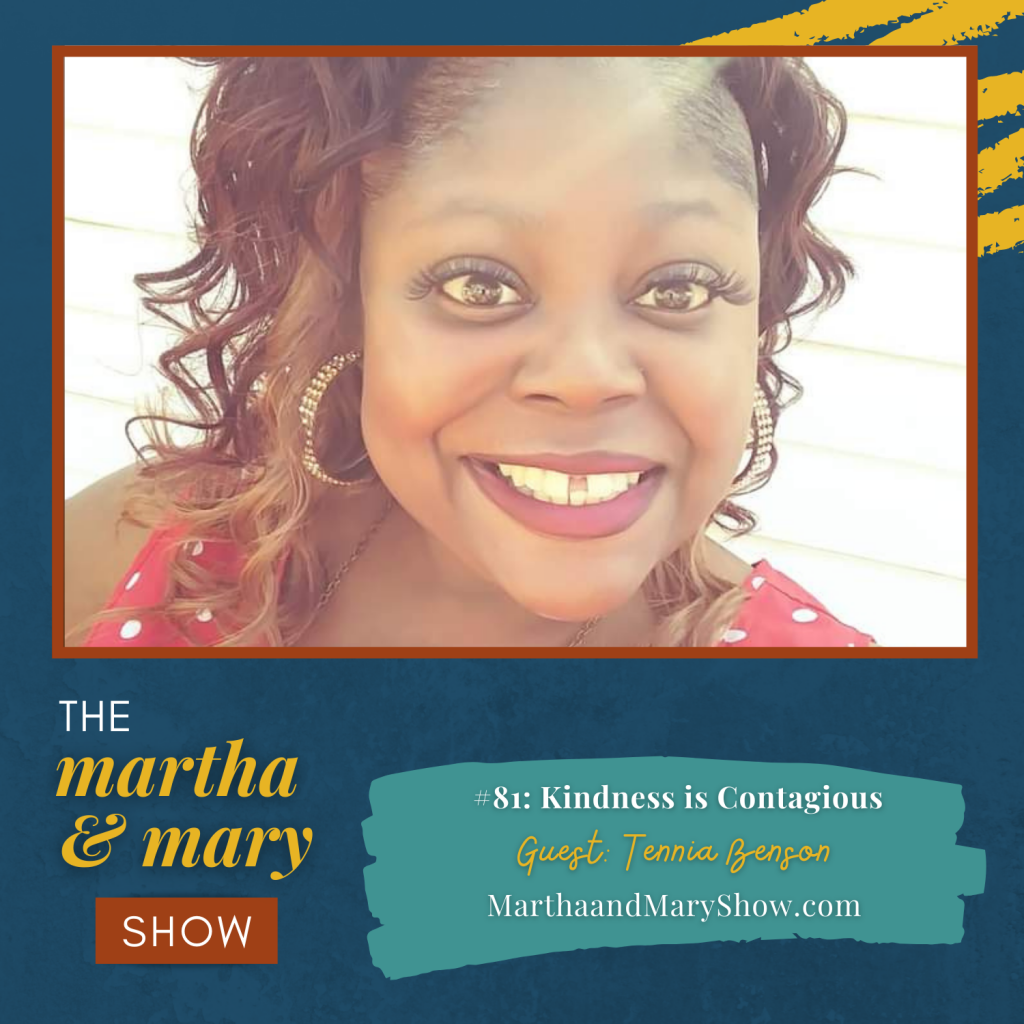 We could all use some kindness about now, couldn't we? That's why I invited one of my dear friends to encourage us in this area.
Disclosure: Affiliate links are used in this post. If you choose to purchase through the links, we may be compensated at no additional cost to you. 
See full disclosure policy.
Show Notes for Episode #81: Interview with Tennia Benson
Tennia Benson gives practical tips to spread kindness in your community along with encouragement to extend love to the single moms in your life.
Today's Guest: Tennia Benson is a wife, mom of four, a devoted grandma, an auntie, and loyal friend. She is the host of "Talk Time with Tennia," works with the women at her church, and spreads kindness wherever she goes. She is a big fan of all things sparkly too!
Show Sponsor: SocialWised U e-course, created by Jami Amerine and Katie Reid, will guide you and your children toward a healthy relationship with social media and each other, while creating a balanced and effective social media presence. With instructional videos, games, activities, candid teen talks, and so much more, SocialWised U is applicable for every age level and effective for completely reforming communication with your children. Ditch the lectures and start equipping your family to thrive on social media.Enroll in SocialWised U, today!